SHARE
Allume Energy |
22 Sep 2023
This blog is written by Peter Toogood, Head of Continuous Improvement – meet more of the team here!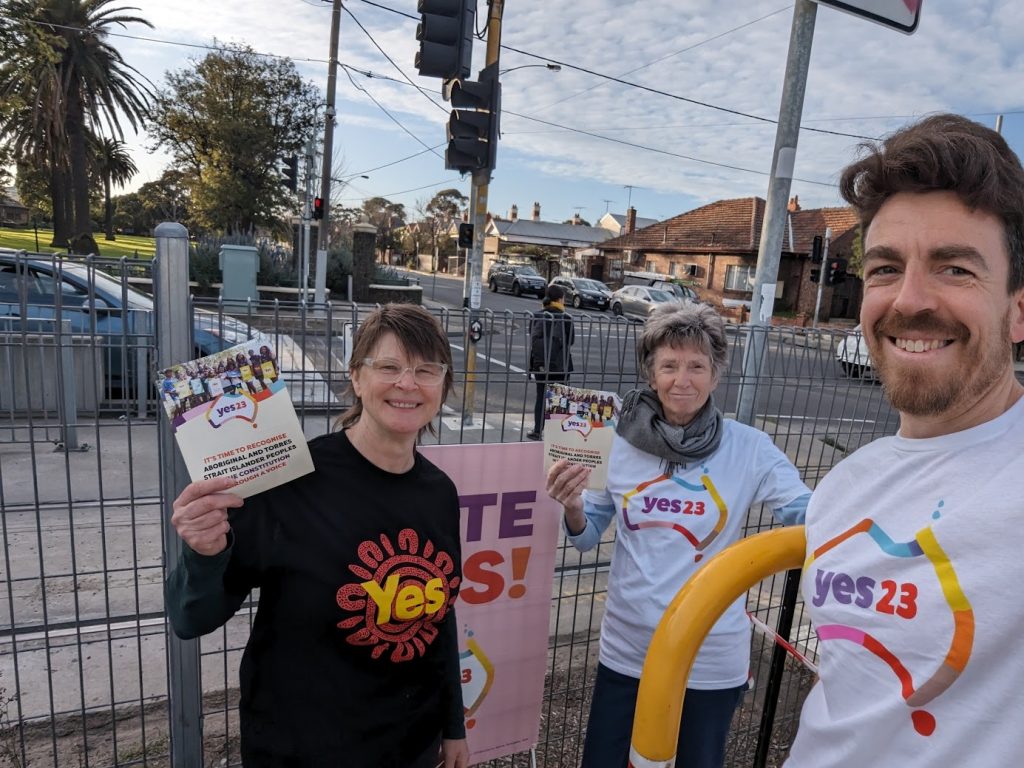 On Saturday 14th October, Australians will have their say on the proposed change to the Constitution; that we will recognise Aboriginal and Torres Strait Islanders as the first peoples of Australia through a Voice enshrined in our Constitution. 
This idea came directly from indigenous communities via the Uluru Statement from the Heart and is supported by more than 80% of Indigenous Australians. [YouGov poll March 2023]
My motivations for voting Yes
I strongly believe that when people are empowered and given responsibility in matters that affect them, the best outcomes are achieved and that voting 'Yes' is an important step for us to take as a country.
It may not be the perfect solution, not least because it doesn't go anywhere near far enough to address the issues that are faced by indigenous people in Australia. But it's a step in the right direction. Even in recent years, there have been countless examples of governments failing to consider the impact of decisions on indigenous communities.
The Voice is one of the more modest proposals to reconcile this compared to other countries. In New Zealand for example, there are seven reserved seats in their parliament of 120 for Māori people. 
And the system has already been tried and tested here in Australia; we have already effectively had a Voice mechanism in place for Torres Strait Islanders, to both federal and state governments, for almost 30 years. The Torres Strait Regional Authority is able to "advise the federal minister for Indigenous affairs on matters relating to Torres Strait Islanders".
This is a once in a generation opportunity to create lasting positive change. Many Australians are still undecided, so having conversations about the issue will be crucial in the outcome of the vote. 
Volunteering for the Yes campaign
Over the past few months, I've been volunteering with the 'Yes' vote campaign.
Living in the UK in 2016 I saw firsthand how powerful the 'bubble effect' can be. Living in a progressive university town, it was easy to dismiss the Leave arguments as absurd and xenophobic. It came as a real shock to learn the morning after that the Leave vote was successful.
It's too easy to be caught up in our bubble, talking only to those people that think like us and assuming everyone else thinks that way. When we confine ourselves within bubbles, we rob ourselves of the chance to understand different viewpoints. We risk becoming ignorant of the fears and worries of those outside our immediate circle. Bursting the bubble gives us a better opportunity to make informed decisions.
Addressing the Challenges of the Discussion
It's natural to avoid topics that either don't directly impact us or ones we don't feel knowledgeable about. Speaking up means taking a risk and stepping outside your comfort zone. If you are not indigenous, it might feel like you have no right to an opinion or that you don't know enough of the details to be comfortable in a challenging conversation. I wanted to learn from my UK experience and break out of that bubble but faced the fear of not knowing enough.
The Voice Referendum affects all Australians, directly or indirectly. We owe it to our nation to be informed, to understand, and to make a conscious decision. And, even if you don't feel like an expert, remember that genuine, open conversations are the first steps toward understanding.
Through volunteering with the Yes campaign and talking to people on the phone, at their doorstep and while handing out flyers, I have learnt that starting with explaining why I cared had the most cut through; that I could connect with people and help address their concerns or provide them reliable information.
Stepping outside of my comfort zone led to some fulfilling conversations, and a deep sense of satisfaction knowing that I had been able to make a small difference in something I believe in.
What can you do?
For people that are like me and believe that we should recognise the Aboriginal and Torres Strait Islanders as the first people of Australia through a Voice, I encourage you to get uncomfortable and talk to your friends, family and colleagues. Start that conversation and if you can, volunteer through Yes23.com.au
The vote is 3 weeks away, there's still time to make a difference.
If you are still undecided, if you don't feel like you have enough information or the right to have a say for Aboriginal and Torres Strait islanders I can only encourage you to read widely, check your sources and read beyond the headlines. This decision needs to be made on facts, not fear.
Resources:
Voice.gov.au
Yes23.com.au