Tag:
US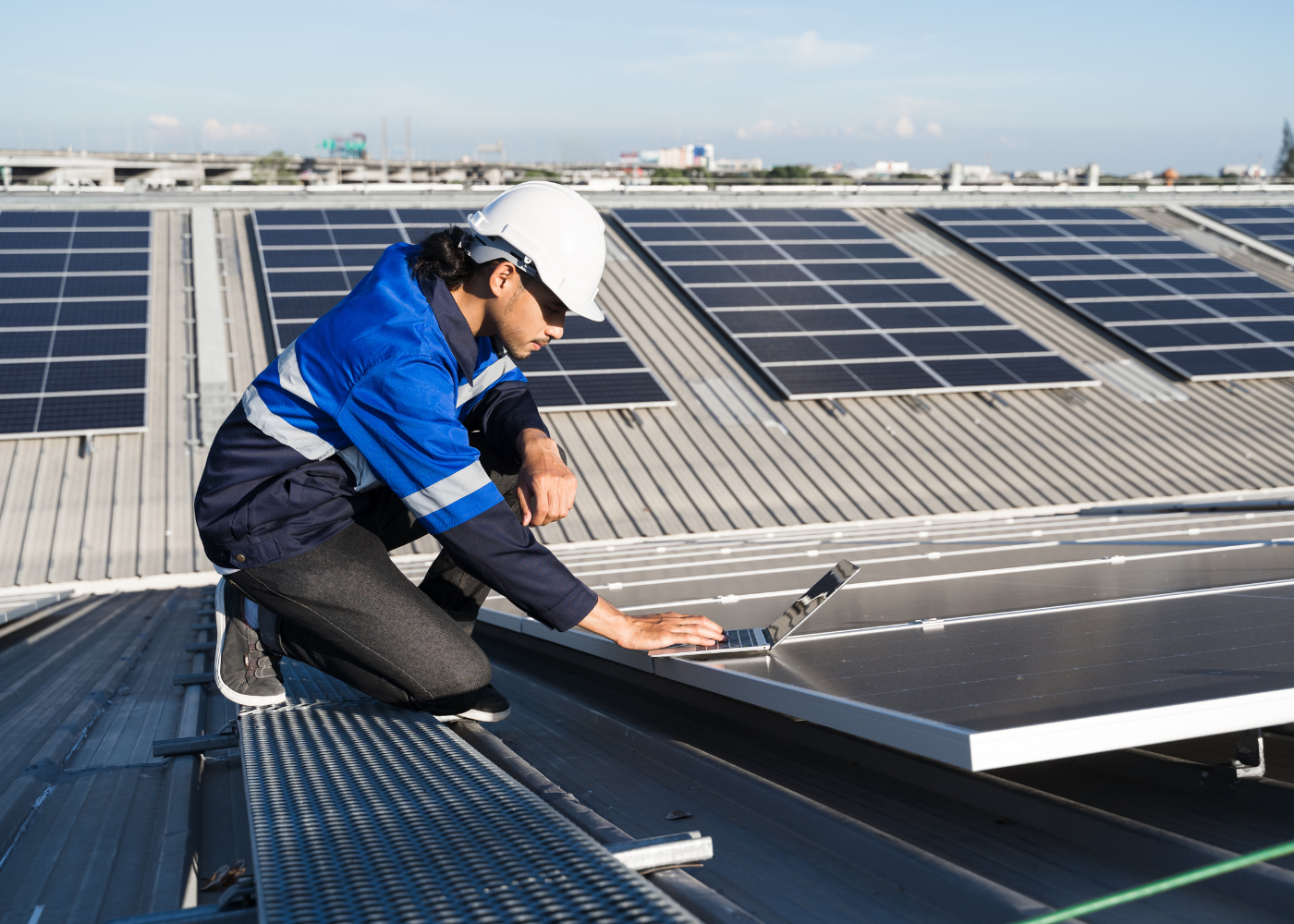 With Net Zero by 2050 being the internationally agreed goal for mitigating global warming, we all have some serious work to do. A recent report from the International Energy Agency (IEA) suggests that to meet the target we need to at least double the global rate of renewable energy generation rollout through rooftop solar and many other means.
Solar energy is one of the most accessible renewable power options, and plays an important role in reducing greenhouse gas emissions. Rooftop solar panels help to reduce bills by up to 70% and each MWh of electricity generated by solar can save between 700kg and 1,100kg of CO2 being pumped into the atmosphere.
Given this global focus on meeting these targets, and the impact solar can have on them – let's look at some of the solar incentives being offered around the world to help get as many people as possible to do their part.
Rooftop Solar Incentives: A Global Overview
Thankfully we are seeing government financial support for communities and businesses to access and install renewable energy products. When it comes to government incentives for integrating renewable energy into new builds or retrofit projects – rooftop solar is currently getting the most attention. Here are a few examples of what's on offer.
Renewable Power Incentives in Australia
For residents and businesses nationwide, there are solar incentives available for the installation of small-scale systems. To check eligibility and apply for solar incentives, visit the Clean Energy Regulator website and state energy department websites. In some cases, eligible home owners can receive rebates of up to 50% of the total cost in setting up their solar systems.
Australians are also able to access 'feed-in tariffs'. These are small solar rebates of a few cents per kilowatt hour of electricity generated by your solar power set-up that you don't use. This goes back into the grid and you receive your payment. Feed-in tariffs are driven by state policy, so you would need to check your state regulations to find out your rate.
Solar Incentives in the UK
A £4-billion budget has been allocated for four years (1 April 2022 – 2026) giving homeowners in the UK the chance to apply for grants through the ECO4 (Energy Company Obligation) scheme to install rooftop solar panels on their homes. Using this scheme, the least energy-efficient households can save up to £1,600 per year.
There are also incentives via the Smart Export Guarantee (which started in 2020) and enable participants to receive payments for selling excess energy back to the grid.
VAT reduction is another option for those in the UK, with 0% VAT for solar panel purchase and installation from 1 April 2022 – 31 March 2027.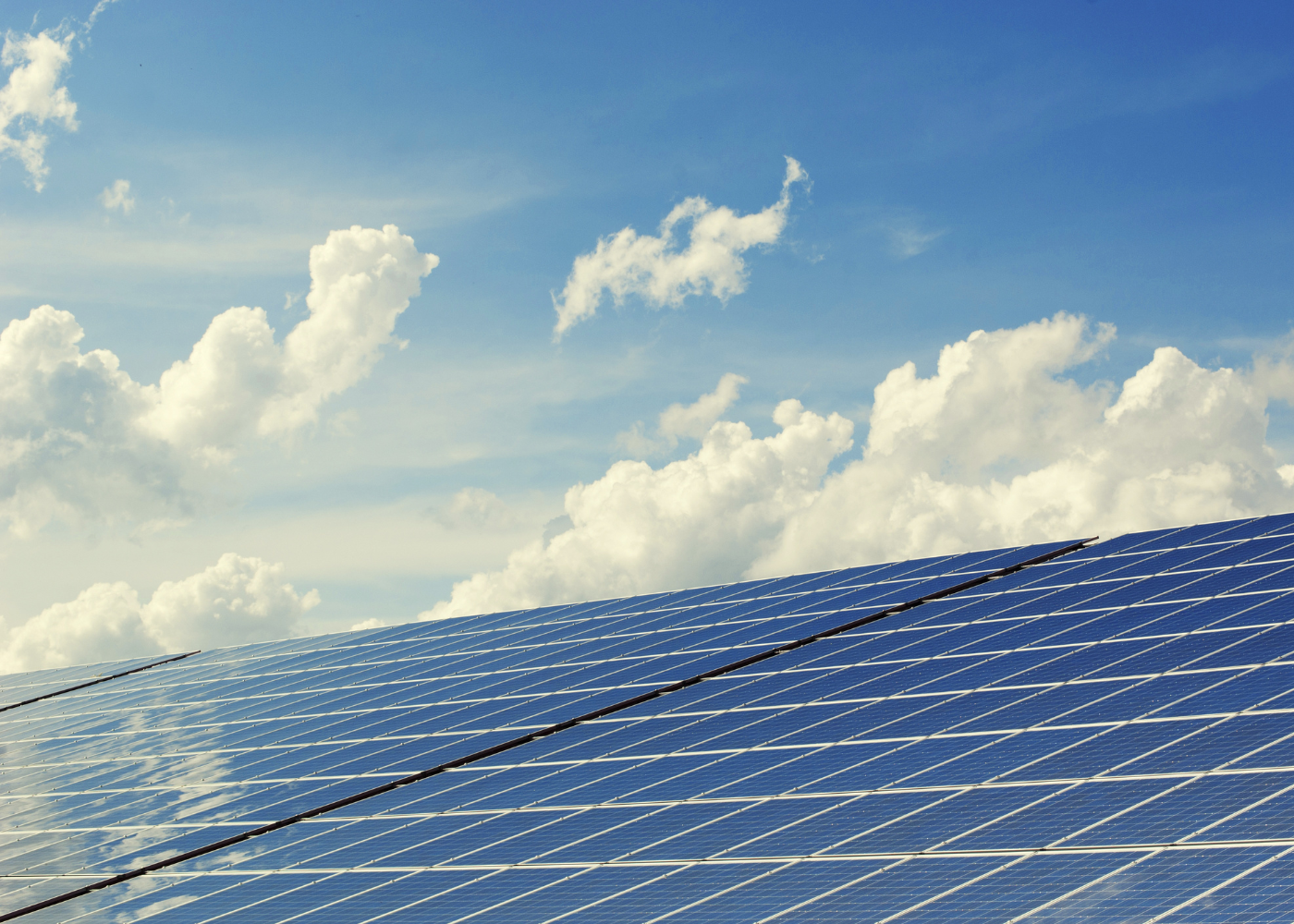 Federal Solar Tax Credits in the USA
The USA introduced federal solar tax credits in 2006. Also known as the Investment Tax Credit (ITC), they can be claimed on federal income taxes for a percentage of the cost of a solar PV system paid for by US taxpayers, provided the system installation is completed during the tax year.
Solar PV systems installed between 2022-2032 are eligible for a 30% tax credit. This will decrease to 26% for systems installed in 2033 and again to 22% for 2034 installations, with tax credits expiring in 2035, unless Congress renews it.
It is estimated that the ITC will cut the cost of installing rooftop solar for a home by 30%, or more than $7,500USD for an average system.
Which Solar Incentives are you Eligible for?
As the adoption of renewable energy is gaining more and more traction globally, we're seeing incentives and rebate programs introduced and changing rabidly. As the solar rebates and solar incentive schemes change periodically, this article has been written to raise awareness of the kinds of programs and resources that are available at this point in time, and we'd recommend getting in touch with your local council or state government to find out the latest offers for your part of the world.
How Can Multi-Residential Buildings Benefit from Rooftop Solar Incentives?
With apartments accounting for close to 40% of households globally, this meant until recently a large portion of the population wasn't able to access the benefits of rooftop solar power. Thankfully this has changed with the development of new and much-needed solar tech, the SolShare.
The SolShare empowers tenants in multi-residential buildings such as apartments, flats and social housing to connect to a single rooftop system to access and share solar power. This makes it affordable and easy to install in any building.
A sharing algorithm responds to the real-time usage of each dwelling. This means the solar power is directed as needed, which maximises the usage and savings. The SolShare system is flexible, allowing pay-as-you-use through to outright ownership of the system and getting your green energy free. As well as this, in most cases residents are also able to choose their electricity retailer.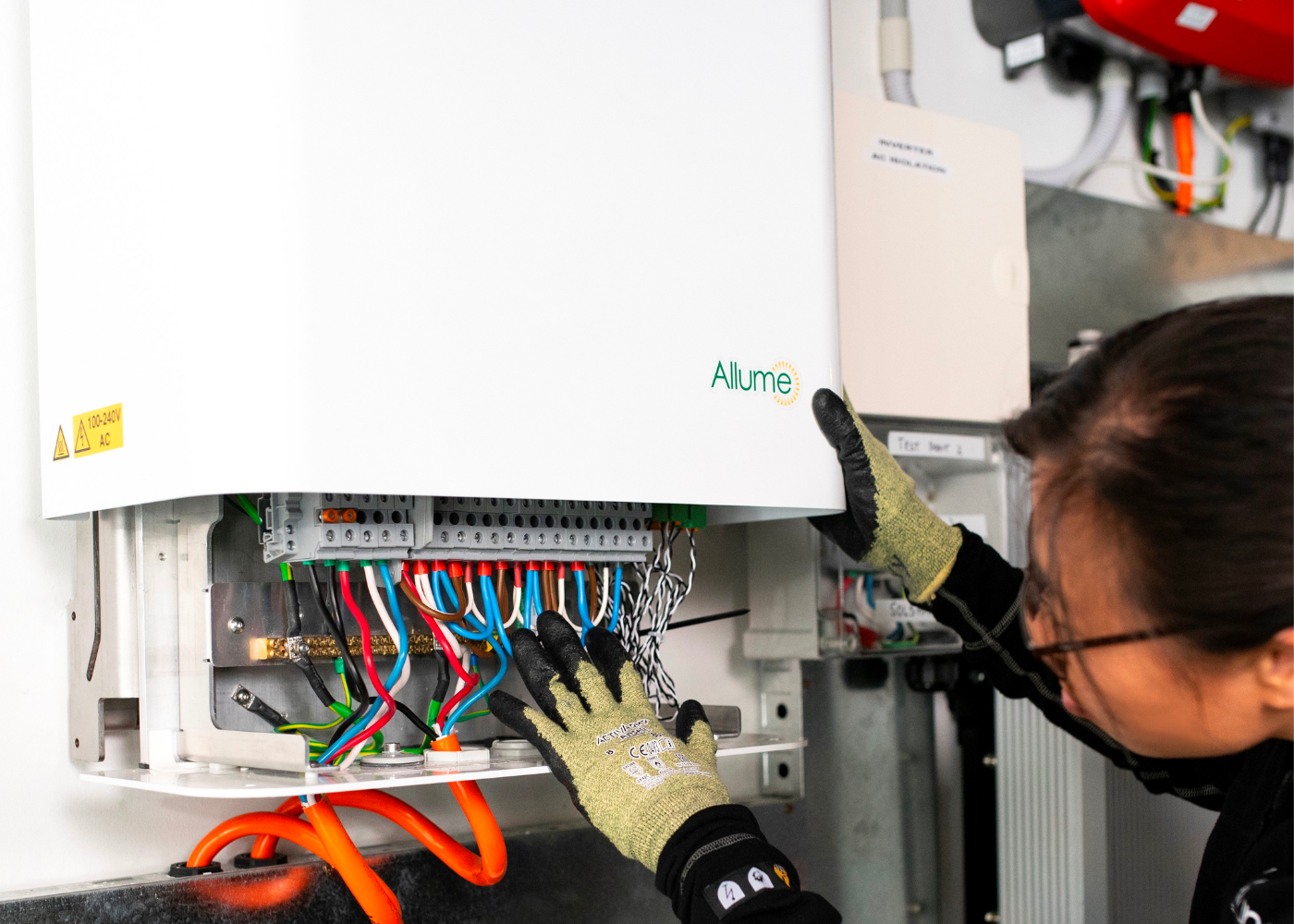 Working Together
While the 2050 target is substantial, there are ways we can work together to meet it. Whether you're a resident in a free-standing home or multi-residential building – hopefully you can now see there are options for you to choose from. Likewise, commercial developers can take advantage of the unique proposition available in the SolShare, which will make a huge difference in the long run. Contact Allume today to see how the Solshare can work in your new or existing building and the benefits you'll receive.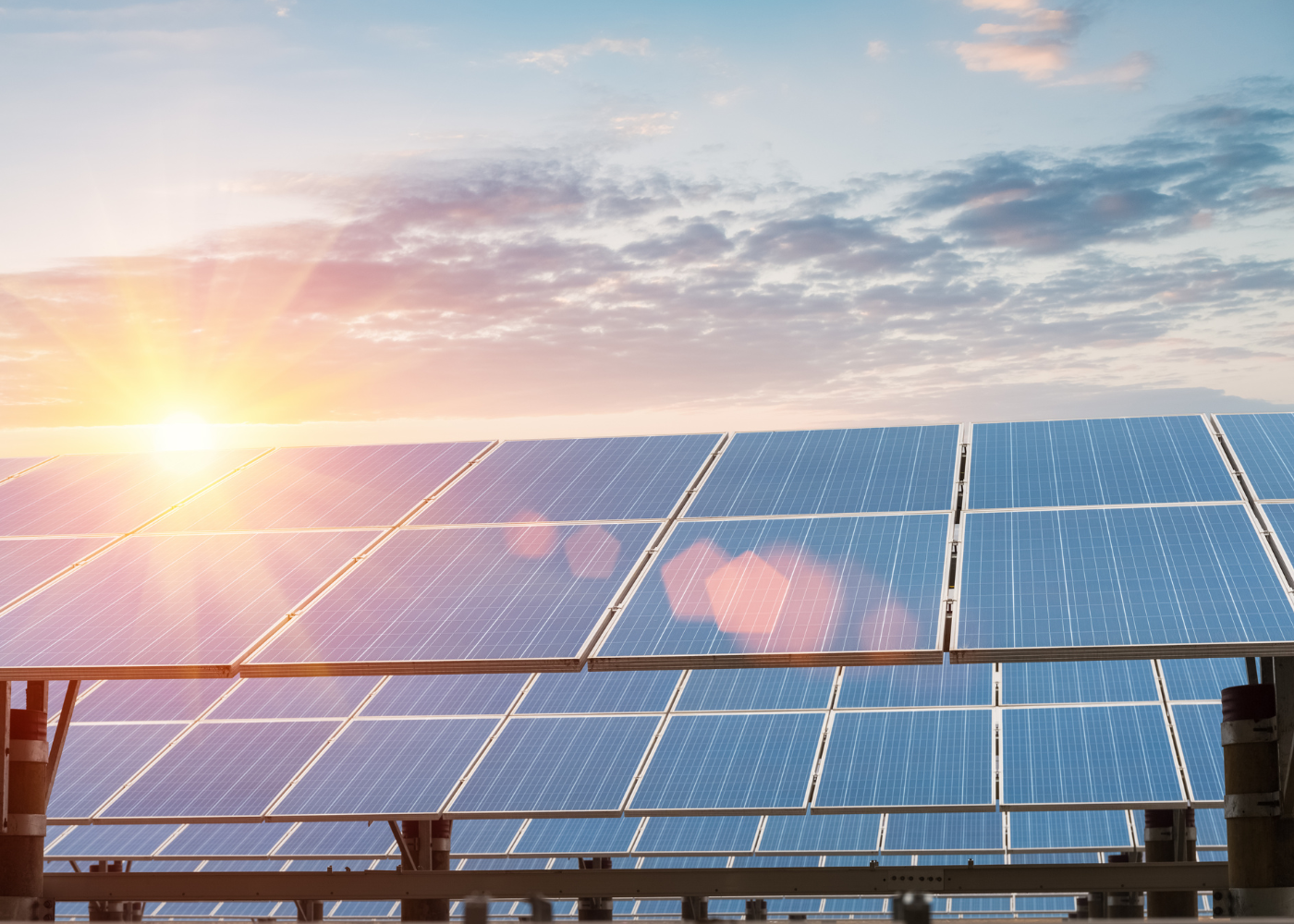 With soaring energy prices and widespread environmental impacts as a result of harmful carbon emissions, many people and corporations are exploring the power and benefits of renewable energy sources. In particular, solar energy and rooftop solar.
Solar energy is one of the leading renewable power sources. It's a driving force in supporting energy independence and sustainability and is being embraced worldwide.
According to the International Energy Agency (IEA), renewable energy installations exceeded previous records in 2021, with an additional 8% increase tipped for 2022. Of this uptick, solar is likely to account for 60% of this increase in worldwide renewable energy.
In this article, we are getting back to basics to provide a roundup of common solar questions, plus some helpful insights including:
What Is Solar Energy?
How Does Solar Power Work?
What Happens To Any Solar Power That Isn't Used?
Which Direction Should Solar Panels Face?
Are There Any Rebates from The Government for Solar?
10 Benefits of Solar Energy
How Much Money Can You Save With Solar?
Can You Share Rooftop Solar Energy?
What Is Solar Energy?
Electricity and heat are two forms of energy that are created by the sun. We can use both in many different ways where solar energy is quite literally, sun energy.
How Does Solar Power Work?
When the sun shines onto a solar panel, the cells in the panel are activated and convert the sunlight into what is called direct current, or DC, electricity. Within the panel is a solar inverter, which then takes this electricity and converts it into alternating current, or AC, power. This power can be used to run your appliances, instead of using power from the grid.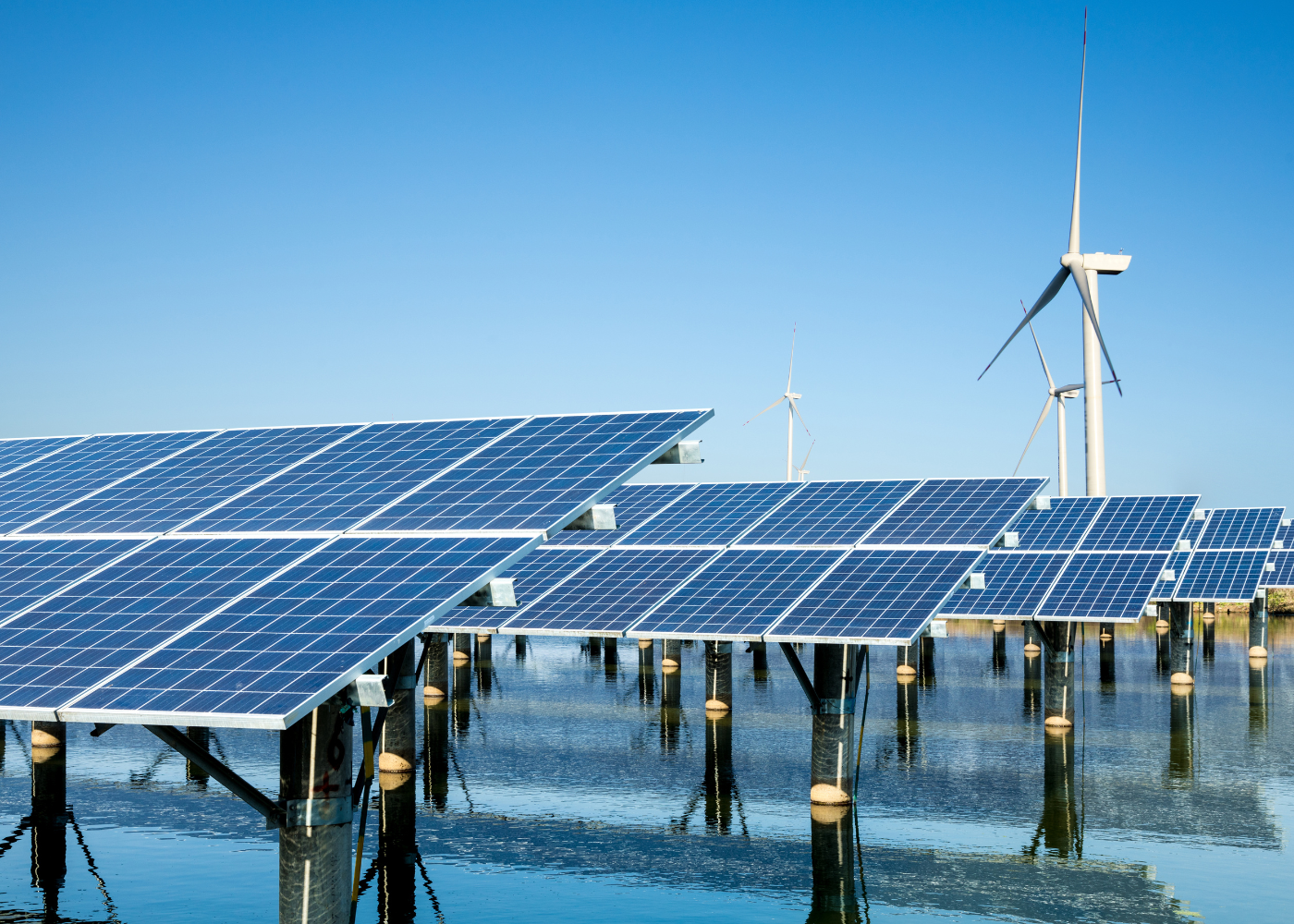 What Happens To Any Solar Power That Isn't Used?
When there is a surplus of energy created and not used by appliances in the home, in most countries, the excess is sent back to 'the grid'. If you select for extra energy to be directed to the grid, in most instances you can receive a payment, known as a 'feed-in tariff'. This is can vary from location to location and something that is worth checking with your energy provider.
Alternatively, the excess solar energy can also be directed to charge a solar battery for future use.
Which Direction Should Solar Panels Face?
If you're in the Northern Hemisphere, you will ideally want your solar panels to face south.
If you're in the Southern Hemisphere, you will ideally want your solar panels to face north.
Whilst this is ideal, it's not a deal breaker if they aren't. If the panels can't face these ways in your location, you need to make sure they aren't in the line of shade throughout the day from surrounding large trees or any other obstructions.
Positioning is important to get the most out of your solar panel installation. The orientation of the roof, the pitch (the slope or angle of it) and available space for panels will all impact the panel positioning. What the tiles are made of can also make a difference.
Are There Any Rebates from The Government for Solar?
Thankfully, many countries are supporting investment in renewable energy technology for both individuals and corporations.
It is certainly worth contacting your local council or government to find out about any available rebates or incentives to purchase and install solar panels, or other renewable energy products.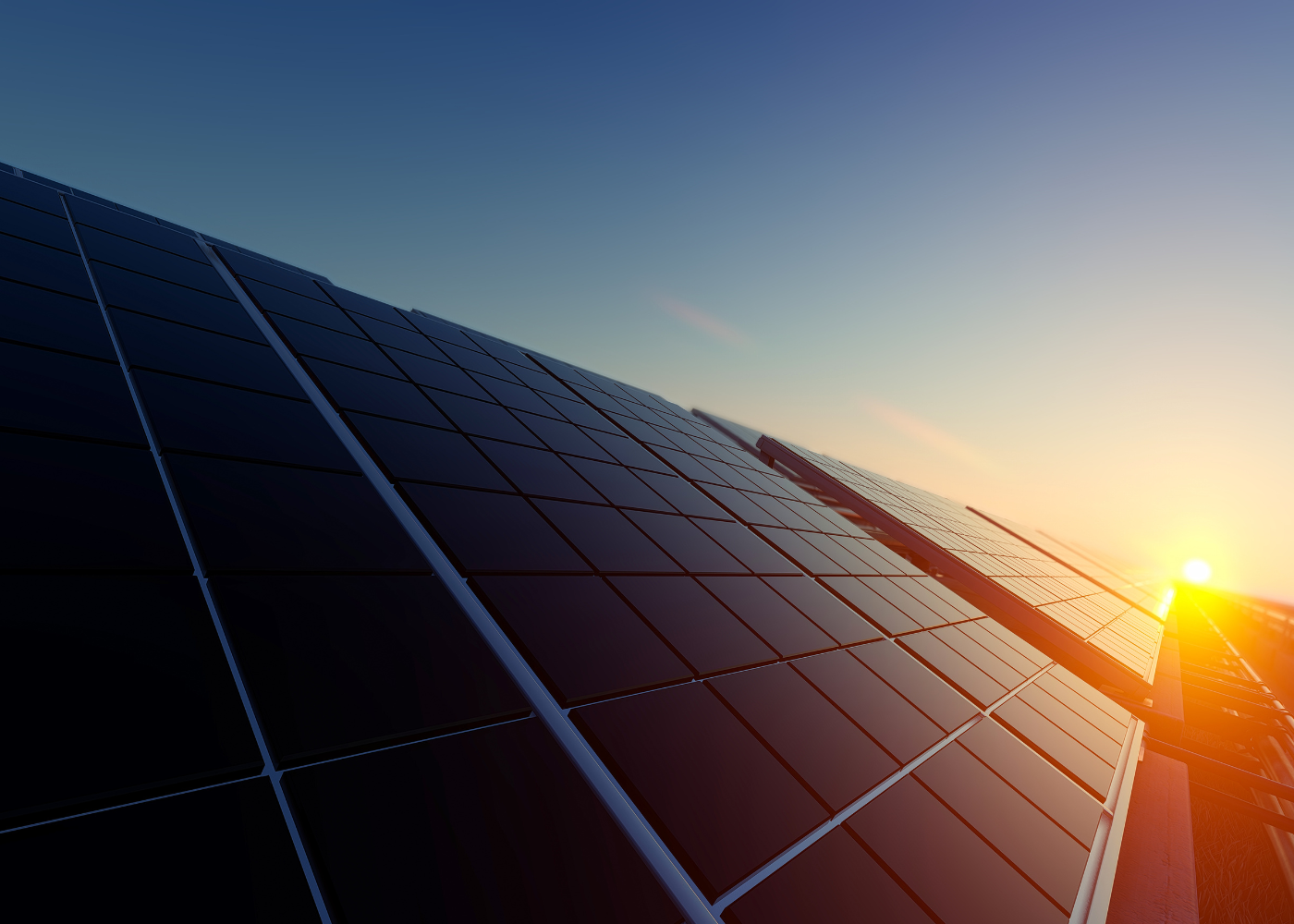 10 Benefits of Solar Energy
Now that we have a better idea of how rooftop solar works, which way solar panels should face and what happens with the excess energy that's created, let's look at some of the key benefits to having solar.
#1 Save Money on Electricity Bills
With soaring energy prices, having rooftop solar will certainly see you saving on your electricity bills, especially if you live somewhere particularly sunny. You can also integrate a battery for storing up extra energy to use on cloudier days and evenings. This will save you even more.
#2 Create Renewable, Clean Energy
As long as the sun is shining, you will have ongoing access to your renewable and clean energy source.
#3 Add Value to Your Home
Whether you pay for them upfront, or off in instalments, your investment in rooftop solar will be appealing to potential home buyers. The fact that solar panels provide environmental benefits and cost savings are two selling points that will certainly add appeal and profit to your sale price. In countries like the UK, solar panels also help to improve your EPC rating (Energy Performance Certificate) which can add value.
#4 Low Maintenance
Generally, rooftop solar doesn't need a lot of TLC. While it is said that the panels don't need to be cleaned, it is not a bad idea to maintain them so they are performing at their peak. Blockers like leaves, dust and water can impact performance, so get a professional in if you don't fancy getting up on the roof to do it yourself! One study revealed that dust accumulation impacted efficiency by 60%, so it is worth maintaining your investment. The only additional cost after the initial investment could be the replacement of the inverter, but that's after 10-15 years.
#5 Reduce Carbon Emissions
Your rooftop solar can cut down on greenhouse gas emissions by hundreds of tonnes. The reduction amount will largely depend upon your location and how much power your panels can generate. But you will certainly be reducing the impact of harmful emissions by making the investment.
#6 Make Money from Surplus Solar
As mentioned earlier, in most countries any energy that you don't use can be exported back to the electricity grid. Your electricity retailer will likely give you a feed-in tariff for each kilowatt hour (kWh) of unused energy that you export. Check with your retailer to discover the feed-in tariff rate they offer.
#7 Quick Return on Investment
Depending on where you live and the amount of sunshine hitting your rooftop solar, you could be seeing payback on your investment within five years. The cost will be returned via the savings to your energy bills.
#8 Decent Product Life
If you do your homework and invest in quality panels, they should last you in excess of 25 years. Pro tip: check the product warranty. The longer the coverage, the higher the likelihood that you're looking at a quality product.
#9 Access Energy at Night
By teaming your panels up with a battery, you will be able to access solar power at any time of day or night. That means a particularly sunny week or two can actually give you nice clean renewable energy well after the sun is down.
#10 Energy Independence
Another reason to invest in a battery alongside your rooftop solar is to enable you to become energy-independent. Stored power drastically reduces your reliance on the main electricity grid, which means you can have enough energy for your personal use, even in the event of power outages.
How Much Money Can You Save With Solar?
While there is an upfront investment required for installing solar panels onto your rooftop, you will see the cost savings almost immediately in the reduction to your energy bills.
It is difficult to define the exact amount you will save. It depends on how many panels you have and where you are located in the world. The amount of sunshine you get impacts the energy produced.
On average, a 5kW system, which is generally enough to power an average home, could save you up to $2000 a year in a typically sunny location.
It does pay to research your region to get accurate reports.
Can You Share Rooftop Solar Energy?
All of these great benefits of having rooftop solar have, until recently, been limited to freestanding homes. However, there have been developments in technology that enable solar energy sharing in some instances using wireless power transfer (WPT). There's also the option to return unused solar power to the grid, which is technically sharing the energy too.
That being said, the big game-changing invention enabling shared rooftop solar energy is the SolShare. This award-winning technology is a single rooftop solar system which can be shared by anyone residing in an apartment building, flats or social housing. Apartment solar panels are a new addition to the game and this tech is the first of its kind. The SolShare empowers those in multi-residential blocks to gain the benefits previously only accessible to those in free-standing homes.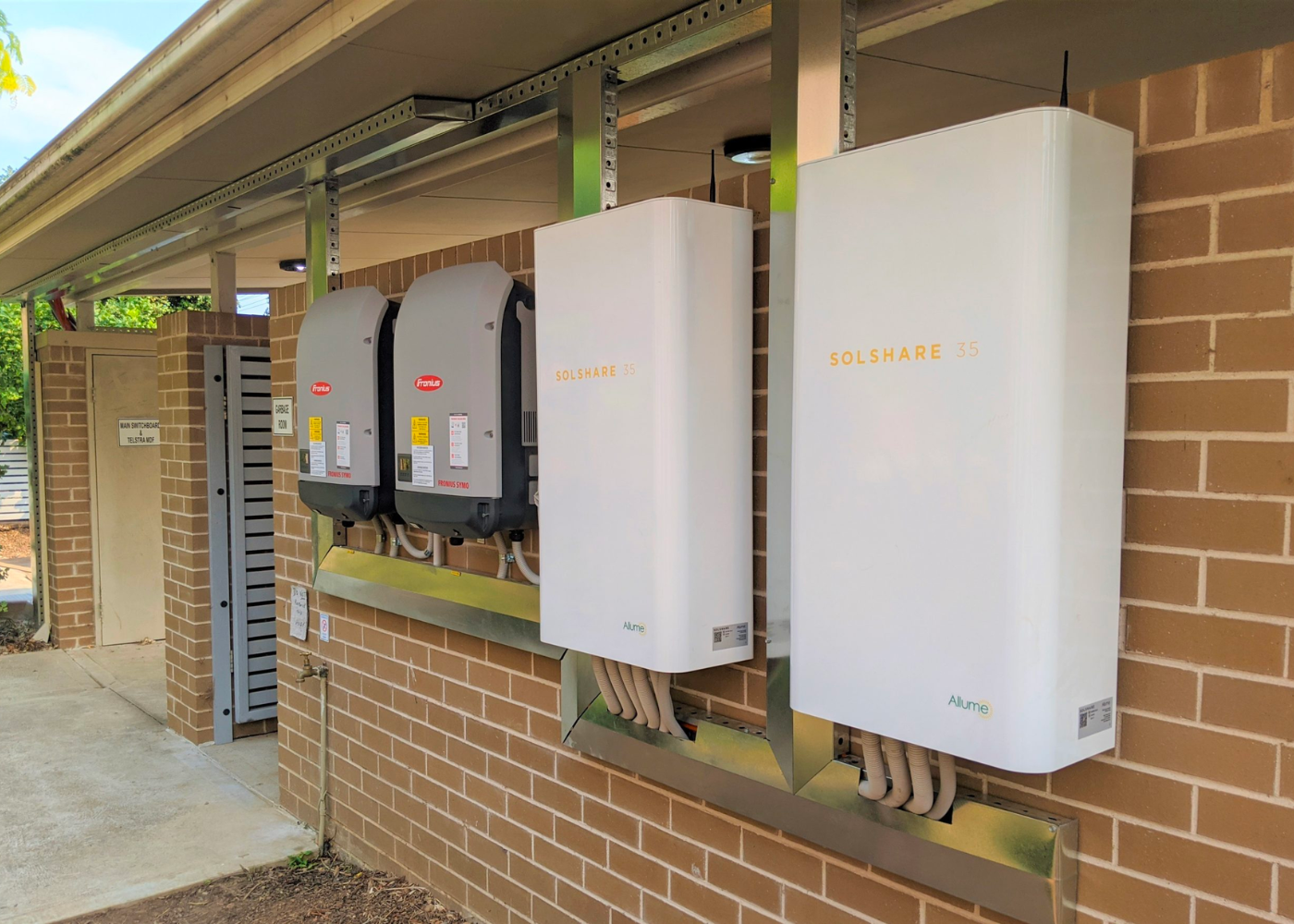 The SolShare takes up limited rooftop space as a single system and has an algorithm that responds to each resident's use. They receive solar energy as it's required, which maximises both consumption and cost savings.
Developers, building strata and body corporates are embracing the new tech. It's flexible in delivery with options for pay-as-you-use (per unit in multi-dwelling buildings) to owning the system outright and receiving the energy free.
Each year, a typical SolShare will reduce C02 emissions by 28 tonnes and cut down on grid electricity use by 35-40%.
To learn more about this award-winning renewable energy technology, contact the team at Allume.
Last week, we at Allume were at the edge of our seats as we watched the U.S. House of Representatives vote yes on the Inflation Reduction Act (IRA). Signed into law by President Biden, the IRA includes a historic $370B investment in climate solutions and environmental justice with the goal of reducing US carbon pollution by 40% in 2030.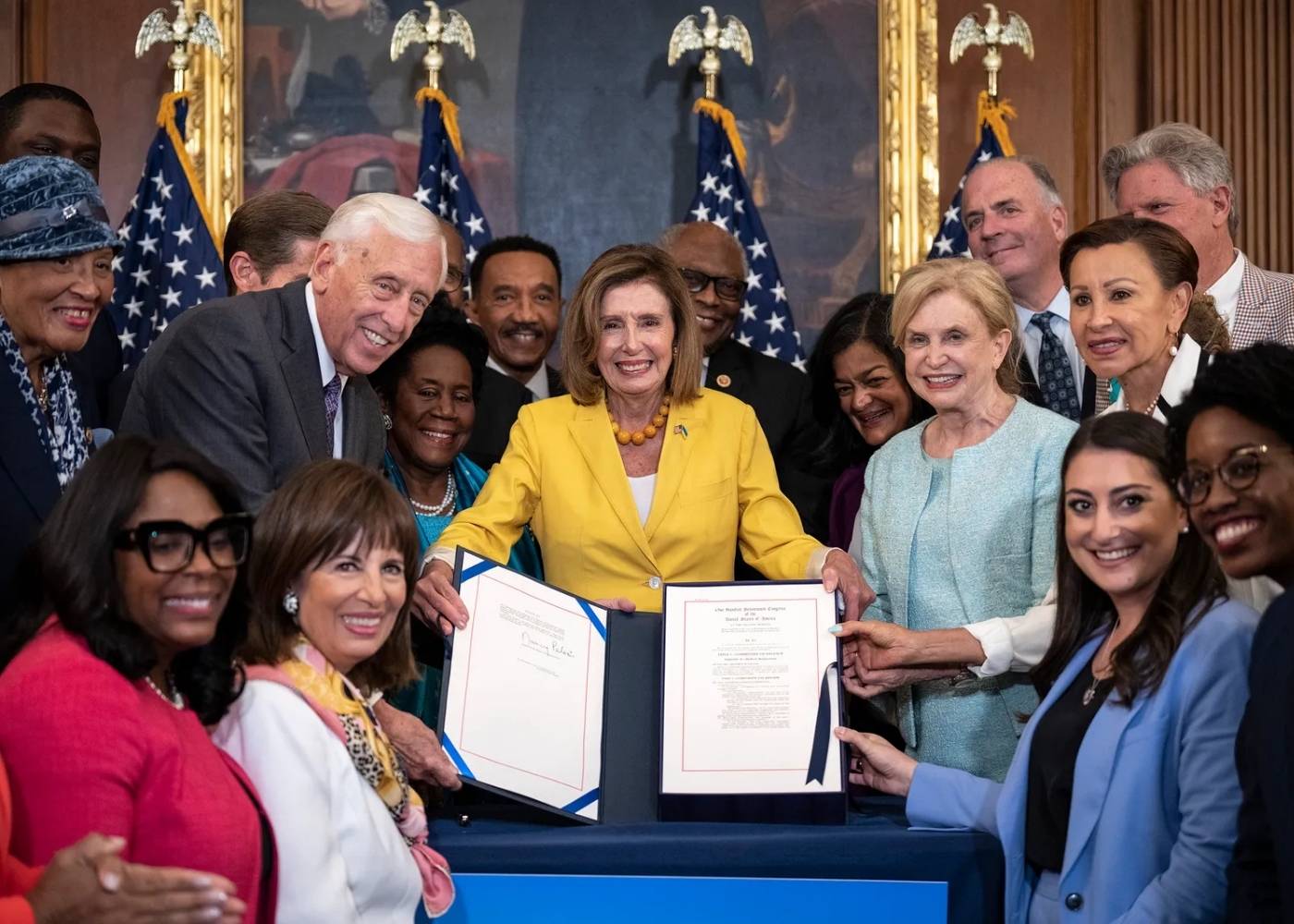 Congressmen applaud after Speaker of the House Nancy Pelosi (D-CA) signed the Inflation Reduction Act during a bill enrolment ceremony after the House passed the legislation. The legislation provides the largest federal investment in to the climate in US history
How Allume Energy can help provide solar for LMI households and apartment renters
With our vision for a world in which everyone can access clean and affordable energy from the sun, we see a tremendous opportunity to extend the financial and environmental benefits of solar to more Americans than ever before.
It is important to note that, historically, federal tax incentives for residential solar largely benefited more affluent homeowners, furthering disparities in access to affordable solar for low to moderate income (LMI) households and apartment renters. With a population that is 43% LMI and apartment units in the hundreds of millions, access to affordable solar remains difficult, especially for communities that have been disproportionately burdened by climate change.
In fact, Allume created the SolShare to bridge the gap to accessible and affordable solar. The SolShare is our award-winning hardware solution that enables residents in apartments (better known in the industry as multifamily homes) to directly access and consume clean energy from rooftop solar panels. By dynamically distributing solar energy throughout a multifamily home, our technology helps lower energy bills for renters and landlords all while reducing a building's reliance on fossil fuels. We call it our win-win-win.
The IRA will help make solar power more accessible
We are excited about the many ways in which the IRA can expand access to rooftop solar for LMIs and apartment renters. Here are parts of this landmark legislation that we see as game-changers for accessible solar:
1. Improvements

to the Investment Tax Credit:
The Investment Tax Credit (ITC) has been increased from 26% to 30%, and may now be transferred or sold to other taxpayers. Previously, a tax investor buying a credit was required to have an ownership interest in the facility receiving the credit. Now, these credits can be sold directly to anyone with tax liabilities. This means that non-profits with negligible tax profiles that install solar can on-sell the tax credits as a source of revenue
The 30% applies to both business and residential projects, including projects installed in 2022, and will last until the end of 2032, creating long-term investment stability for the industry
Batteries connected to solar power will also qualify for the ITC, even if they are not entirely charged by the solar
2. Additional Credits for Projects that Meet Key Criteria
Along with the 30% ITC base, power producers can add on:

10% by using a certain percentage of US manufactured products
10% for facilities with retired coal infrastructure, or that had high employment levels by the coal, oil or natural gas industry
20% for solar projects in low-income communities

Adding the 30% tax credit base, 10% for domestic production, 10% for catering to former fossil fuel communities, and 10% for selling solar to low income families – a tax credit could add up to whopping 60%
3. Rebates for Energy Saving Technologies
The IRA provides $4.3 billion to State Energy Offices to establish rebates for a variety of home energy upgrades under the Home Owner Managing Energy Savings (HOMES) rebate program
While subject to state implementation, rebates for multifamily apartments included $4,000 per dwelling unit and a maximum of $400,000 per multifamily building for retrofit projects that increase energy savings more than 35%
4. Grants and Financing for Energy Justice Initiatives
$7 billion for renewable energy deployment – including rooftop and community solar – on low-income and disadvantaged communities. This will greatly help span the gap between high and low-income communities' solar rollouts
$8 billion for investments in reducing greenhouse gas emissions and promoting environmental justice, exclusively allocated to low-income and disadvantaged communities
If you are a renter, building owner, or solar installer, please get in touch. We look forward to seeing how the team at Allume Energy can help you make the most of rooftop solar for your apartments or multifamily homes.
In April we attended The Clean Fight summit and thoroughly enjoyed discussing the future of a cleaner energy New York.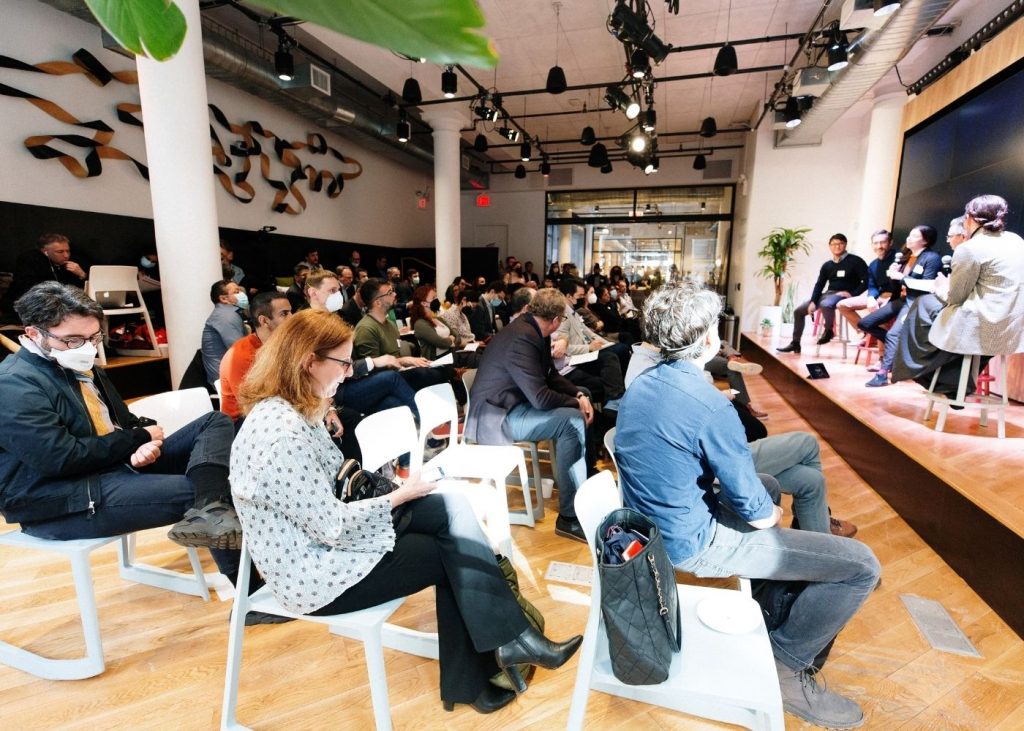 What is The Clean Fight?
The Clean Fight is a non-for-profit accelerator supported by NYSERDA and The U.S. Department of Energy. Powered by New Energy Nexus, it is setup to identify and scale innovators in clean energy for the benefit of New York.
As Cohort 2 participants, Allume Energy credits The Clean Fight for NY-based market expansion and support. Thanks to their program, we are able to pilot our technology along with decarbonization pioneers like Urban Electric Power, SWTCH, The City of Ithaca, Mitsubishi Electric, Alturus, INHS, and more.
On the 12th of April, the nine cohort companies along with many eager visitors attended the Mass Market Building edition. Here we were welcomed on stage to discuss our role in the smart electrification of social housing in Ithaca as part of their commitment to electrify over 6,000 buildings over 8 years.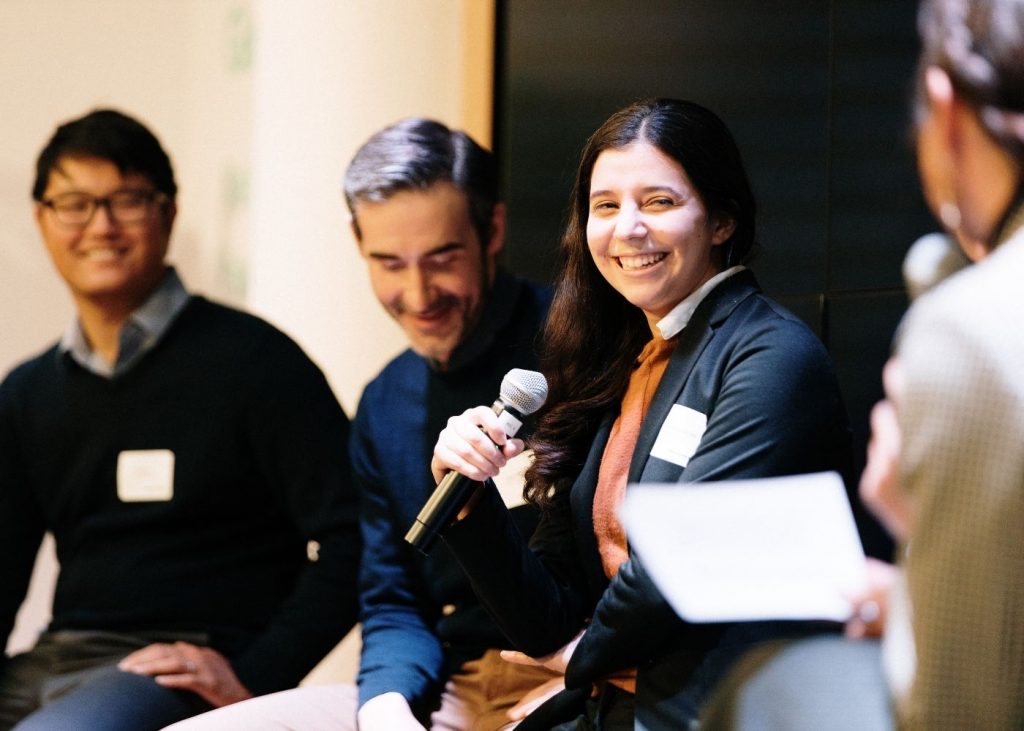 Our very own Mel Bergsneider impressed greatly as per the glowing feedback from our host, Allison Van Hee from Joint Ownership Entity (JOE NYC), and the applause encouraged by Luis Aguirre-Torres from the City of Ithaca following Mel's contribution.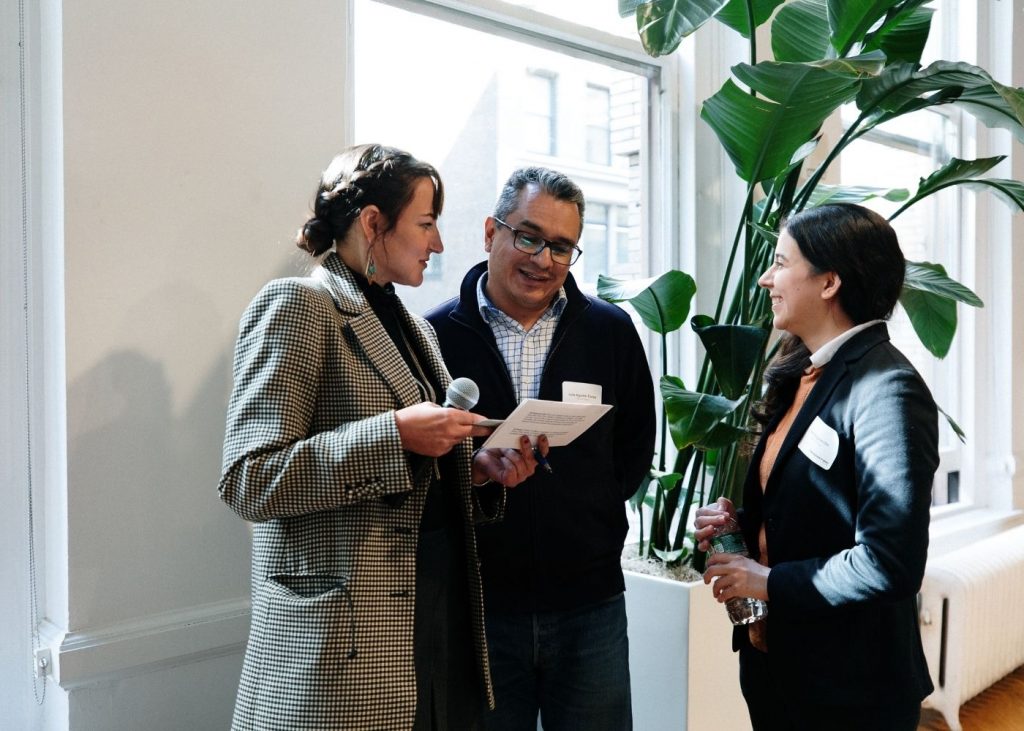 Our favourite quote from Allison was "If you want to know everything about this, you've gotta talk to Mel!".
Watch the whole video below.
Photos courtesy of April Renae @aprilrenaephoto