Tag:
Social Housing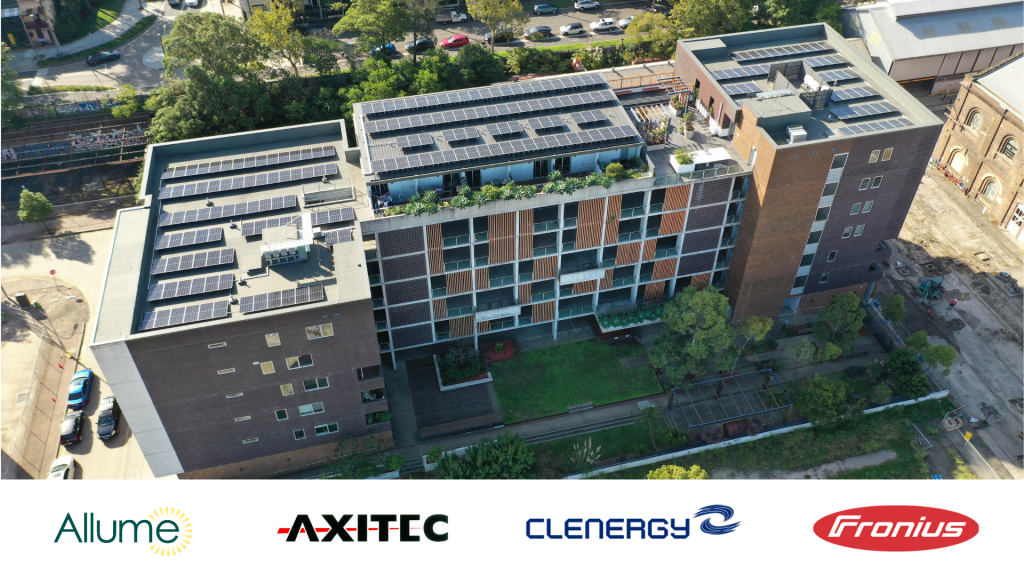 MEDIA RELEASE – 28th March 2023
A partnership of renewable energy companies, including Allume Energy, AXITEC Energy, Clenergy and Fronius Australia, has formed to make solar energy for multi-tenant social housing buildings more affordable.
As the cost of living in Australia continues to soar, particularly the cost of energy, many Australians are struggling to make ends meet. In response, an industry initiative has stepped in to provide a more affordable solution.
With energy prices at their highest in decades, many social housing providers are increasingly concerned with finding sustainable solutions for tenants across their portfolios, but everything comes at a cost. And, until recently, it hasn't been feasible to install solar energy on apartments, which make up a significant proportion of social housing in Australia.
Four major clean energy companies have come together to provide a solution; a reduced-cost, solar equipment package that can connect residents of multi-tenanted buildings to lower cost renewable energy.
Dubbed the 'Solar Social Housing Package', the initiative offers a discount on the solar panels, roof mounting equipment, smart meters and solar sharing technology required to provide apartment residents with self-generated solar energy. The total discount amounts to around $3,750, although the partnership is now negotiating to potentially offer an even better reduction.
"Allume is thrilled to work together with our associates to solve problems that matter," commented Cameron Knox, CEO of Allume Energy. "It is crucial that apartment residents can access clean, affordable energy, particularly social housing tenants, who are often disproportionately affected by the rising cost of energy. Communities shouldn't have to decide between putting food on the table and heating their homes."
Andreas Boeck, Managing Director Australia at AXITEC said, "AXITEC Energy wants to give back to the social housing community, together with our other partners in this project, by providing high quality solar modules at a discounted price for people on a low income which will assist them in lowering their electricity bill."
Samir Jacob, Global Marketing Manager commented, "the Solar Industry is powering the future with innovation and sustainability, and we at Clenergy are glad to collaborate to bring about a brighter tomorrow for our communities. Thank you Allume for having us part of your journey."
"We could not be more excited to contribute to the Solar Social Housing Package initiative," Mariella Doppelbauer, Managing Director at Fronius Australia explains. "At Fronius, sustainability greatly influences every decision we make. To have the opportunity to assist these tenants become more financially sustainable with clean renewable energy is a proud moment for us."
Combined with the various grants that are available across Australian states, installing solar energy on new or existing multi-tenanted properties may become a 'no-brainer' for social housing providers.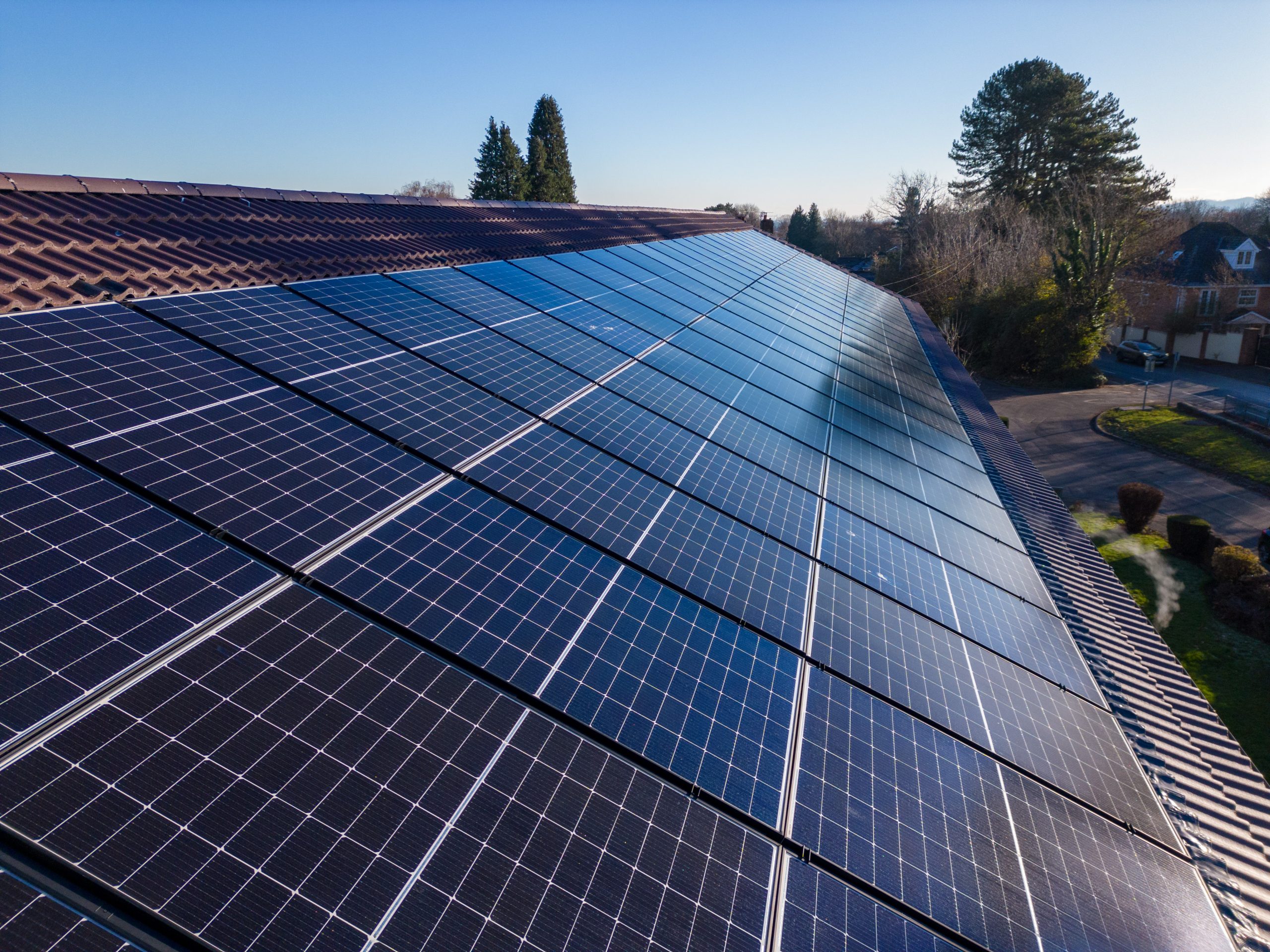 Press release – 14th February 2023
Allume Energy, Wales & West Housing and the Welsh Government have today announced the first installation of Allume's SolShare technology for the UK's housing sector, to provide clean, affordable electricity to residential flats in Cardiff.
The project has connected 24 flats to lower cost solar energy at Odet Court, with the potential to meet 55%-75% of each flat's electricity demand. Based on the average usage of 1800kWH – 2,400 kWh for a 1-bed flat this could equate to an electricity bill saving of around 50% (between £390 to £530) a year, per household, based on current average electricity costs in the UK of 34p/kWh. The project has been funded by the Welsh Government in association with Wales & West Housing as part of the Optimised Retrofit Programme.
SolShare is the world's only technology for connecting multiple residential units within a single building to a single rooftop solar PV system. Until now, previous options involved installing individual solar systems into each unit – a largely unworkable solution for developers due to cost, footprint and inefficient energy utilisation. In the case of Odet Court, this would have meant installing 24 sets of panels, 24 inverters and 24 batteries.
Not only has SolShare significantly reduced the amount of hardware and footprint required, it has also saved 25% on solar equipment costs as compared to a typical solar system. Its 'dynamic sharing' capacity also delivers an improved solar utilisation of over 25%. Importantly, SolShare is suitable for retrofit projects as well as new builds, as it does not require any changes to the existing supply and metering infrastructure.
"Wales is leading the way with the installation of this new technology," commented Jack Taylor, General Manager Europe, Allume Energy. "We hope it will serve as  a template for governments and social housing providers in the UK to provide cost-effective energy efficiency upgrades to multi-unit residences.
"Simple and affordable solutions are available, so it's great to see governments and housing associations embracing innovative technologies which help tackle fuel poverty and climate change."
Climate Change Minister Julie James said: "This is an exciting first of its kind project for Wales and exactly the type of thinking we need to see within the housing sector.
"The decarbonisation of homes plays a big part in our journey towards a Net Zero Wales by 2050 and I look forward to following this innovative project as works progress.
"At a time when costs are rising, improving the energy efficiency of homes will not only help us to deal with the climate emergency but also help families through the cost of living crisis.
"It's another important step in our journey towards a stronger, greener, fairer Wales."
Joanna Davoile, Executive Director (Assets) at Wales & West Housing said: "At a time when many people are facing difficult choices of whether to heat their homes or feed themselves and their families, it is only right that we explore ways to make our homes more energy efficient for our residents where possible."
"In recent years we have been trialling different methods of retrofitting older homes with energy-saving technologies but one of the main challenges has been how to fit PV panels and battery systems to our apartment homes so that everyone living in the schemes could equally benefit.
"The SolShare system seems to be a much fairer solution as the energy generated by the building can be shared equally to help our residents to keep their electricity costs down rather than going back to the grid."
"We are excited to see how the technology used in the SolShare system will work for our residents."
SolShare was developed by Allume Energy, headquartered in Australia. The technology has recently undergone rigorous review by Ofgem and has been accepted as an 'innovation measure of substantial uplift' for the ECO4 funding initiative. SolShare has also been specified in the Social Housing Decarbonisation Fund's Wave 1 and Wave 2.1 applications by a number of local authorities and housing associations in the UK.
This innovative solar plus battery system was installed by local solar contractor Green Park Power and will annually produce 50,248 kWh of green solar energy for the direct benefit of residents. Each flat will equally share the energy produced, resulting in 2,094 kWh per unit.
About Allume Energy
Allume's vision is a world where everyone can access clean and affordable energy from the sun. More than 2M Australians, 15M Americans, and 300M Europeans live in low and medium rise apartment buildings, with the roof space for solar but, until recently, no way of accessing energy generated from it. We didn't think this was fair, and so we developed a world-first technology, the SolShare, which enables the sharing of solar energy from a single rooftop solar system amongst multiple dwellings within the same building.
This breaks down the technical and ownership barriers that have historically prevented apartment residents from accessing cheaper and cleaner energy from the sun.
Our customers span a range of industries including social housing providers, multi-family landlords, property developers and apartment owners.
With an established market in Australia, Allume is now rapidly growing in the UK and the US.
About Wales & West Housing
Wales & West Housing's vision is to achieve strong, sustainable growth to make a difference to people's lives, homes and communities.
We manage more than 12,500 high quality, affordable homes in 14 local authority areas across North, South and West Wales.
These include more than 3,000 dedicated properties for older people as well as innovative supported housing solutions for people with a range of particular needs.
The majority of our homes are for rent, allocated by local authority social housing waiting lists.
In recent years WWH has been working with a number of organisations and Welsh Government to trial different methods of retrofitting older homes with energy-saving technologies including increased internal and external insulation, air and ground source heat pumps and solar PV and battery systems.
We are a major developer building hundreds of new high-quality, affordable homes each year for rent in areas people want to live. All our new homes are built to be energy efficient.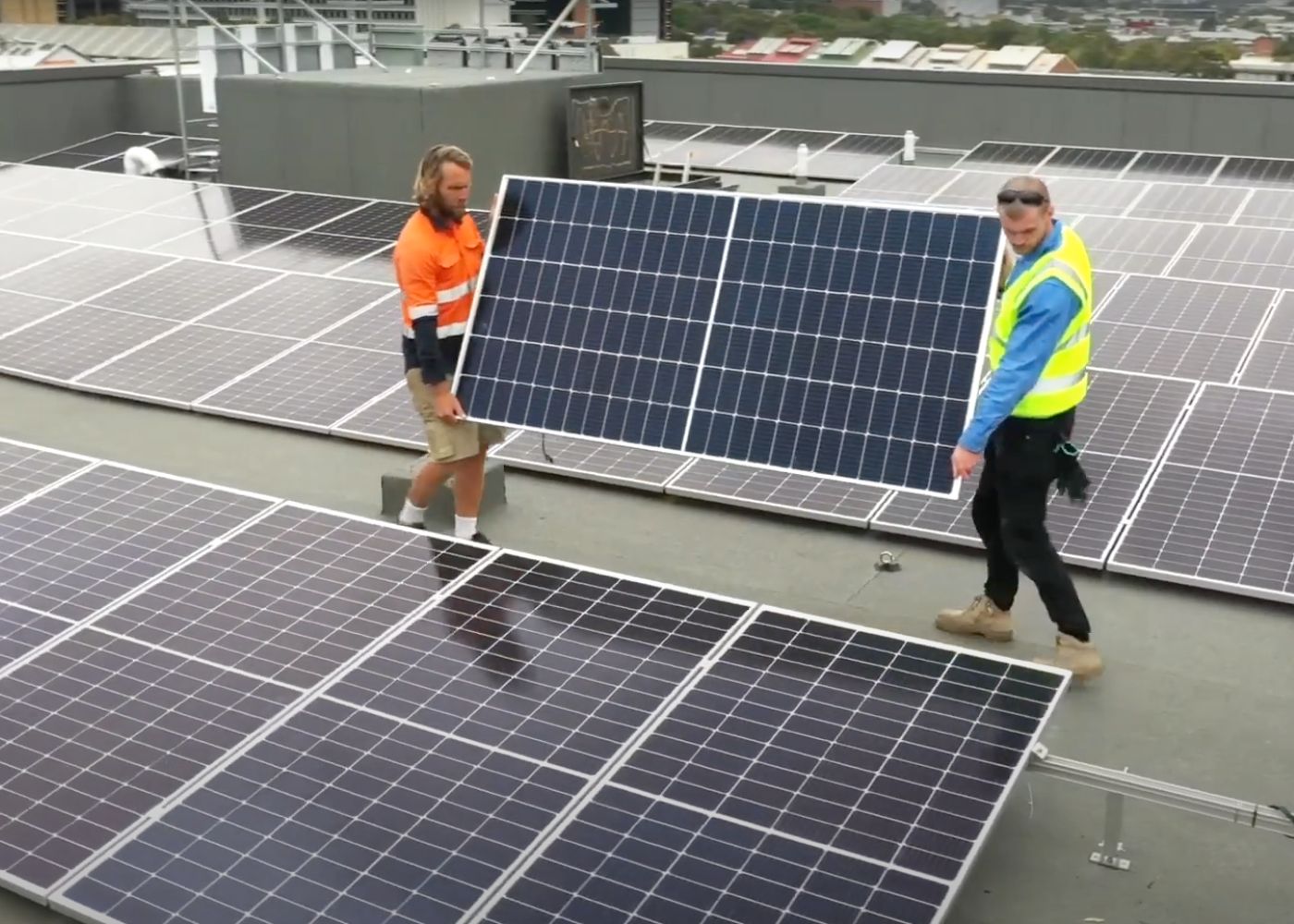 The energy crisis
There's been a lot of media coverage recently over the unprecedented turmoil in Australia's energy markets. A combination of factors has caused the steepest increase in wholesale prices for electricity and gas ever experienced, and these high prices are expected to continue well into 2023. While this will have an impact on all households across Australia, one of the hardest hit by the rising energy costs will be those in social housing.
The causes of these increases are due to our reliance on fossil fuels and an ageing grid:
The fallout of the Russian invasion of Ukraine has led to massive increases in prices for oil and gas. Considering some of Australia's electricity is generated using gas-powered turbines, this has compounded problems for Australia's electricity retailers.
The wet weather on Australia's eastern seaboard has disrupted railroads that provide coal to Australia's largest coal power station in Eraring on the NSW Central Coast. This means the power station has had to throttle down electricity output.
The cold snap that started in May means electricity demand increased as people heated their homes and offices just at the time that solar production starts to dip as the days become shorter.
Constraints in interstate connections mean that excess hydropower capacity in Tasmania and brown coal-fired capacity in Victoria can't be exported to NSW and Queensland to alleviate their shortages.
Constraints in the capacity of the poles and wires in Western Victoria and NSW mean that perfectly good solar and wind farms are sitting dormant because the grid can't handle the new generation capacity.
Bill shock and energy poverty
Authorities responsible for price regulation have already approved massive increases to Default Market Offers (the standard electricity contract for homes and small businesses) from 1 July. South Australia's prices will be going up 20%, Queensland's by 18%, and New South Wales customers will be hit with a 12% increase.
Research has shown that people on lower incomes spend a larger share of their money on energy bills than people on higher incomes. For the top 20%, energy bills only take up 1-2% of their monthly income. For the bottom 20% of income-earners, energy bills eat up 7% of their monthly budget, and that's before the energy tariffs are hiked up on 1 July.
When low-income people face massive increases in energy bills, they face stark choices: feed the kids or let them go hungry, pay the rent or fall into arrears with the landlord, or pay the power bill or get threatened with disconnection. Energy hardship payments don't automatically get increased when power prices rise. This is a situation faced by a million Australians each month, and that number is only going to get higher.
The solution: SolShare
Allume's existing customer base of over 1000 apartments with rooftop solar, including over 600 social housing dwellings, have the best defence against these steep increases: rooftop solar. Prior to the energy crisis, these residents were already saving around $300-$350 per year compared to the default offer provided by electricity retailers. Now that is set to surge to between $400 and $500 per year. That's a lot of money for someone on the pension, JobSeeker or the minimum wage.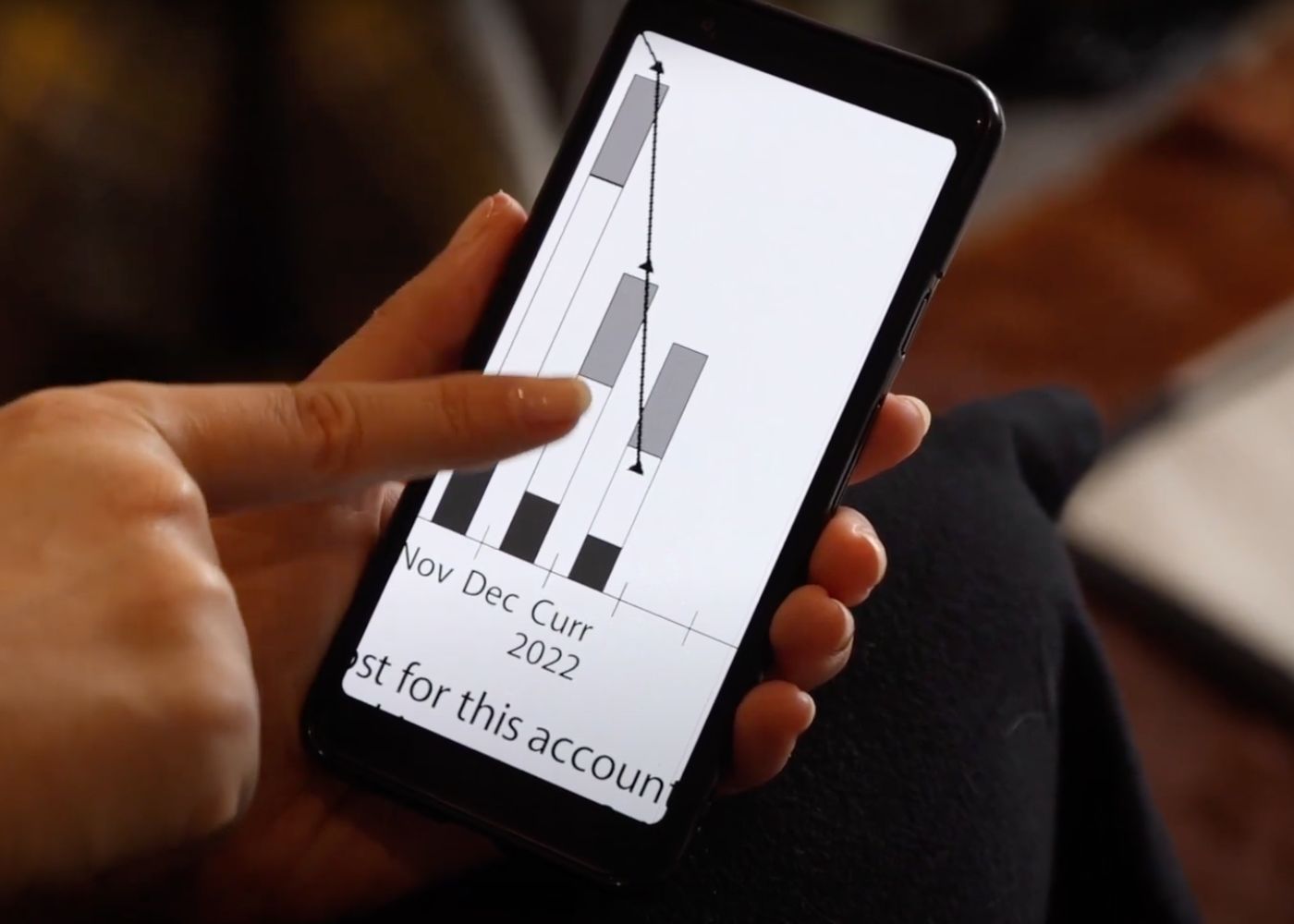 Considering that it costs next to nothing to maintain a rooftop solar installation, these increased savings on electricity bills will only accelerate the payback period for the capital outlay. To put that in other terms: investing in rooftop solar is now more financially attractive than ever before.
A case study: Rooftop Solar for City West Housing, NSW
City West Housing is a leading Community Housing Provider in NSW. They connected rooftop solar to 226 apartments in three apartment complexes in their portfolio with Allume's SolShare technology.  See the video below for the real-world benefits experienced by the residents in City West Housing's Carriageworks community in Everleigh in Sydney's inner west.
Scale-up solar
How can we connect as many people as possible as quickly as possible to rooftop solar?
Shared solar installations using Allume's SolShare technology can connect more people to rooftop solar people in low-income communities per dollar spent than any other approach. Government subsidies can leverage co-investment by Community Housing Providers to get rooftop solar installed as soon as possible.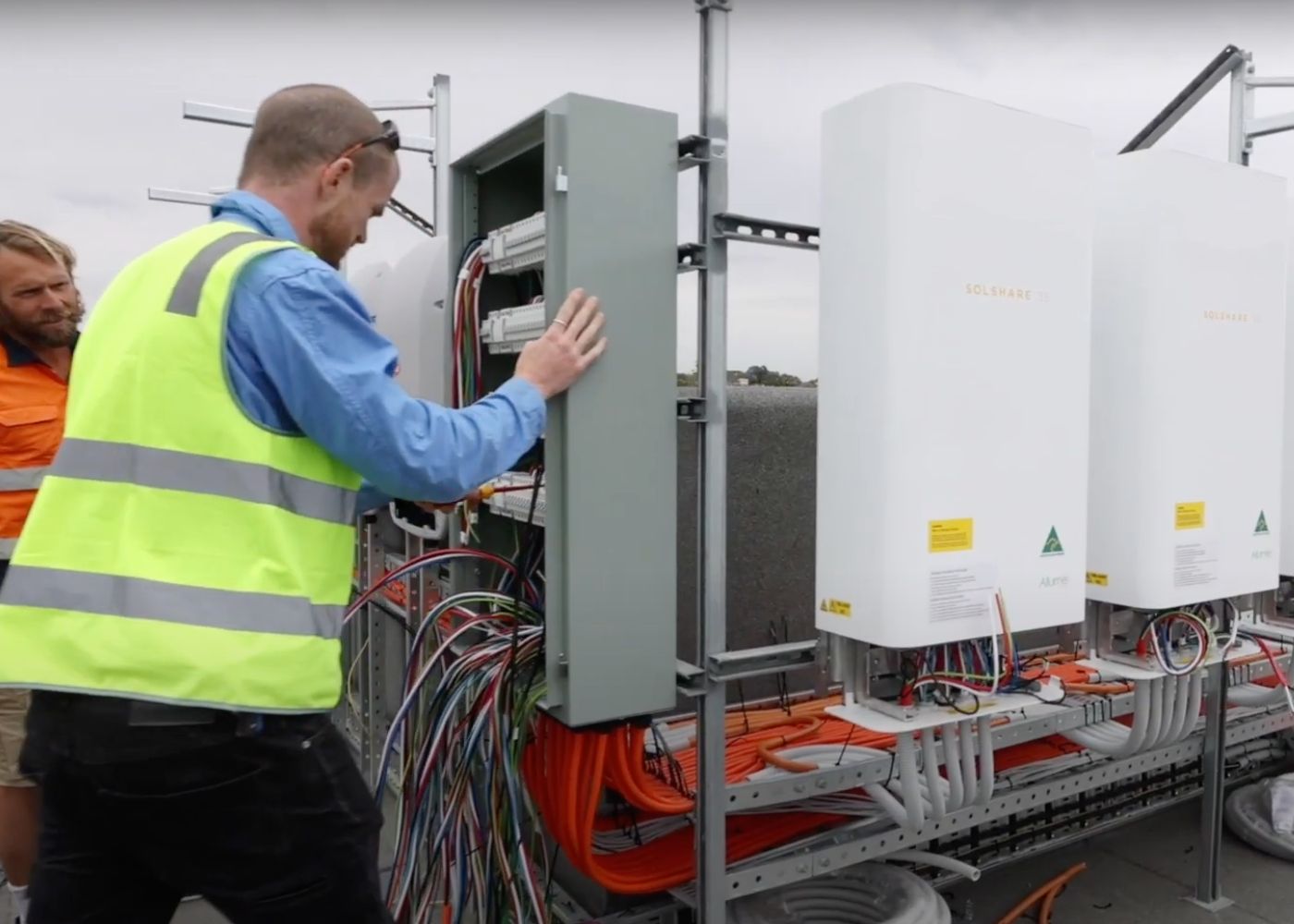 Successful examples of this approach include Solar Victoria's rebate of up to $1,400 per dwelling for the installation of rooftop solar by Community Housing Providers. Housing authorities in the Australian Capital Territory and South Australia have outright funded rooftop solar installations on public housing. The City West Housing installations were funded by the NSW Government, but this funding program has since closed.
We need these programs to be continued, expanded and replicated by other states and the Commonwealth Government so we can ensure that the energy crisis doesn't hurt vulnerable people who are least able to endure it.
If you'd like to find out if the SolShare will be suitable for your new or existing community housing project, get in touch with the team today.