Tag:
Blog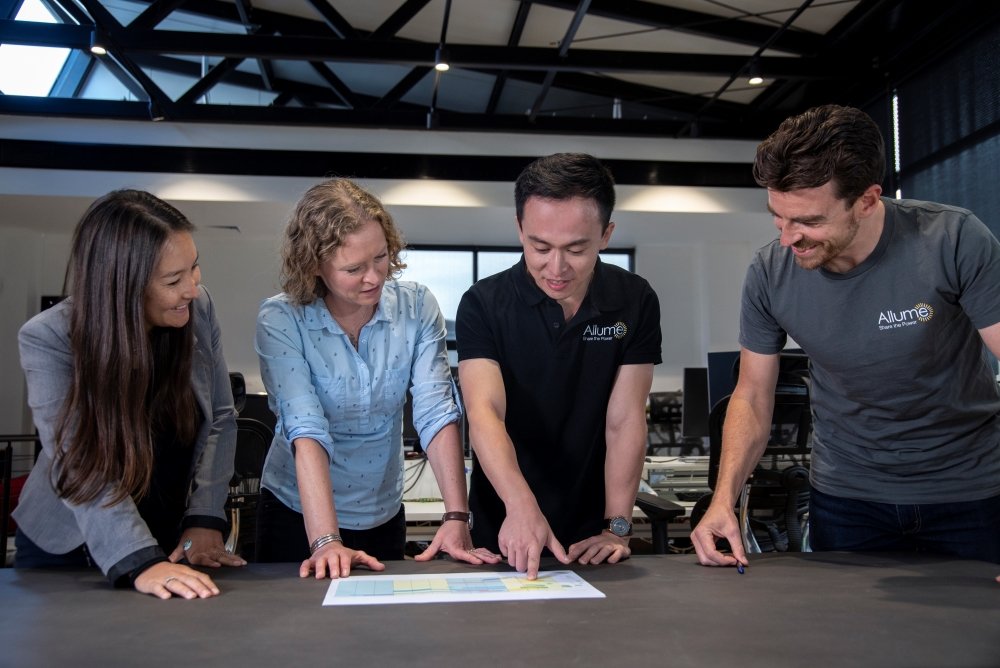 Psychology studies have found that the human mind is wired to look for problems to solve.
Regardless of your environment, age, IQ or EQ everyone is solving some type of problem in their life. For some, that problem may be finding food and shelter for the night, for someone else it might be ensuring they get tickets to see their favourite band, while for another it could be being part of determining strategies to prevent the spread of COVID-19.
If we only have a finite amount of time and space to solve problems, the question arises "What problems will you focus on solving?" If you are blessed enough to have your physiological and safety needs met, are you going to sweat the small stuff or are you going to focus on solving big problems that truly matter to the world?
2020 highlighted there are a multitude of significant problems that require solving. We are living in a world where people have viscerally felt the environmental crisis highlighted by devastating bushfires and floods, and risks to our health and freedom with the COVID-19 pandemic.
"My hope is that engineers, scientists, innovators, and leaders frequently question how they use their talent and their time to make sure that they are helping contribute towards a world that they want to see. In fact, it is more than that, I believe if you have been blessed with the opportunity and aptitude, you have a responsibility to solve problems that truly matter to the world"
At Allume Energy, 'Solve Problems that Matter' is our company mission.
It applies to both the vision of the company as well as the methodology we use to prioritise work.
Allume Energy is committed to generating social and environmental good by being part of the solution for ensuring we have a world where everyone can access clean energy. The specific problem our team is solving is ensuring everyone can access free electricity from the sun; thereby reducing their greenhouse gas emissions and electricity bills with rooftop solar. We have achieved this by developing the SolShare: the world's first behind the meter technology for sharing rooftop solar in multi-dwelling buildings.
Allume Energy takes pride in being part of the renewable energy transition and solving a problem that matters.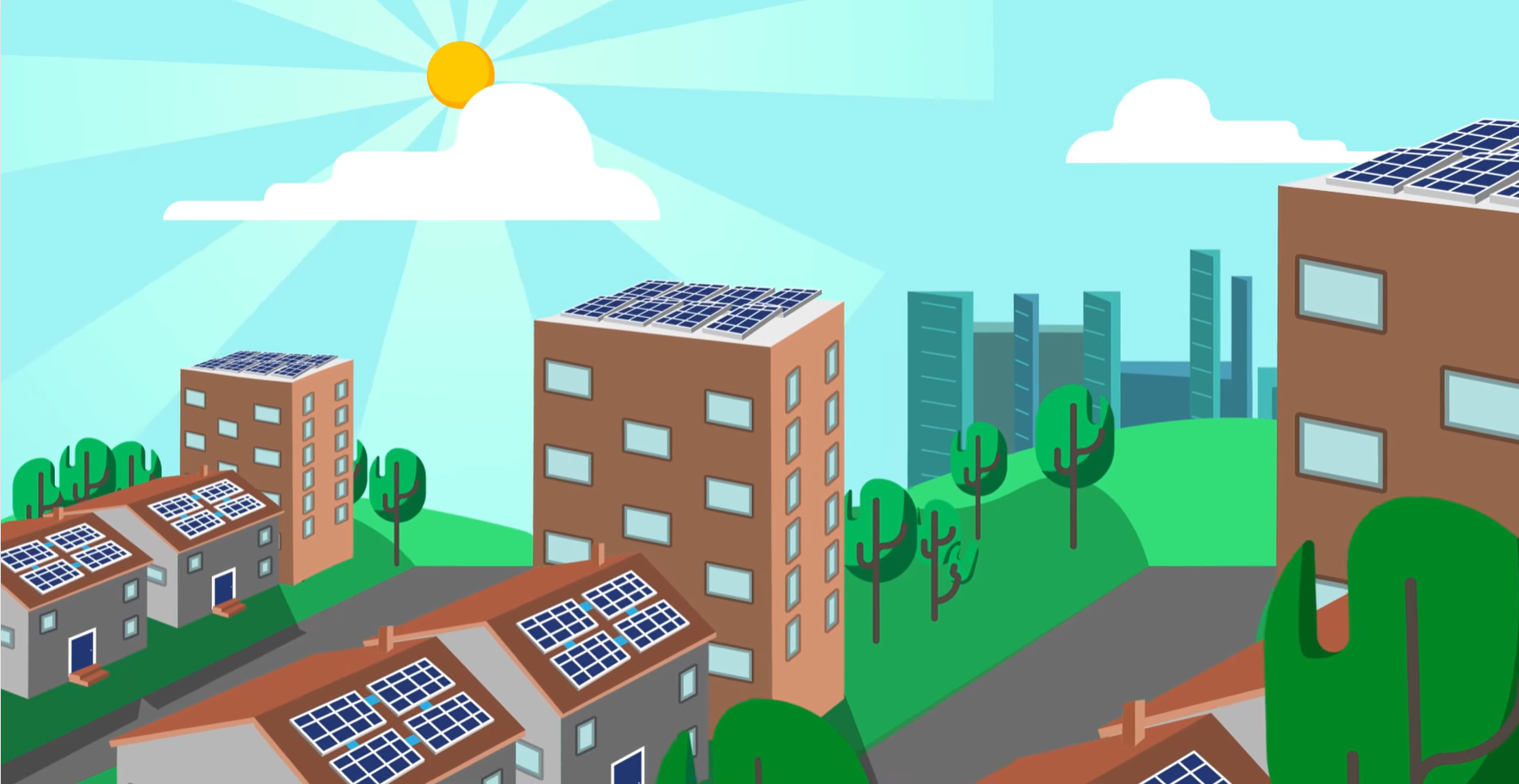 As we continue to grow our business and refine our product, we need to ensure we are being as efficient as possible with our resources. Our organisational culture creates an environment that encourages every team member to reflect on questions such as:
Am I focusing on the highest value add activities for the business?

Could I squeeze out more impactful outcomes if I restructure A, B and C?

How do I deliver with the resources that I have available?

Am I solving the "right" problem?

How does this work create an improved experience for our customers?
In my next blog, I will discuss that to solve problems that matter you need others on the journey with you. And talk to one way that Allume Energy is facilitating this and creating deeply meaningful work for all people in our organisation.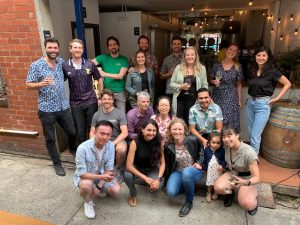 Throughout my life, creating environments that generate connection and inclusion has always been a theme. Whether it was being the person that made the new soccer teammate feel welcome or providing opportunities for inter-department connection in the workplace.
I have realised in recent years that I love to create environments that give people the opportunity to thrive; fun, lots of laughter, inspiring, empowering, open-minded, and full of regular feedback. There are two key drivers within this:
a palpable environmental culture; something that is evident and people feel deeply connected to and a part of; and,

an environment that supports diversity and equality of opportunity for all, regardless of gender, ethnicity, sexual orientation, socio-economic background or anything else that makes you who you are.
As Allume was growing, questions arose: how do you successfully marry the two drivers together? Would having truly diverse teams still support building a culture that everyone would be aligned with? Or would everyone be so different that there was not enough commonality to create that connection?
And then it hit me. An organisation that builds its culture around core value alignment unites people around a common cause. And the beauty of alignment on values rather than background, hobbies or lifestyle, is that you open the door to a diverse mix of people who still feel connected.
Allume Energy's mission is making rooftop solar accessible to all and in doing so reducing carbon emissions and energy bills for people in apartments. Therefore the key values for those that work at Allume Energy are conservation of the environment and using their talents to solve problems that truly matter to the world.
As a team, we came up with a set of company values that drives our approach to business, product development, how we prioritise our work, and how we collaborate as a team. They are:
Have the courage to create, the passion to persevere, and the diligence to deliver.

Solve problems that matter.

Share the power.
I am so proud of the diverse, driven and supportive team we have created at Allume Energy. One where we appreciate our individual similarities but also differences.
We currently have six women and ten men, born in seven different countries: Mexico, China, UK, Colombia, Turkey, Ecuador and of course, Australia. It did not take a tick box recruitment system to achieve this. For every single position, we have hired the strongest candidate for the role.
Maybe just as like attracts like, diversity attracts diversity.
If you're interested in joining the Allume Team, follow us on LinkedIn to see all our job openings.
Throughout my career, I have noticed that junior development engineers always seem to be asking for opportunities to design a new circuit board or a new mechanical widget, and can get disheartened if they are spending lots of time testing or problem-solving.
It seems that when typical engineering graduates think of sexy, words like "design" and "cutting-edge technology" come to mind. Silicon Valley project super cool environments filled with sleeping pods, pits of brightly coloured balls and slides. But what is the actual reality of developing a ground-breaking technology?
The reality is that developing innovative products that address a market need, are technologically feasible and commercially viable is really, really hard. It takes grit, determination, and resilience week in week out. Because just as you clear one hurdle the next one presents itself.
Designing the circuit boards, mechanical parts, cables and software is only a small part of what is required to take an idea all the way through to a commercially successful product. As an engineer developing a new product, a large majority of your week will be filled with problem solving and testing, testing and some more testing.
Testing to diagnose issues, determine root cause and trial solutions.

Testing to ensure the product meets the customer needs.

Testing to ensure the performance and features work as intended.

Testing to ensure the product integrates with other elements of the ecosystem that it is part of.

Testing to ensure that the product is reliable and robust when subjected to different environments and stressors.

Testing to ensure product updates and software releases integrate with the existing configuration.

Testing to ensure each product coming off the manufacturing line is safe and functioning as intended.
The list goes on…
To some, this may not seem very exciting, but to me, there is a beauty in seeing all of the pieces of the puzzle come together. Because what I find sexy as hell is seeing a product I have had a part in developing out in the real world being used by happy customers, and solving problems that matter. Therein lies the thrill!
When becoming a CTO for the first time I thought hard about the following questions:
What are the responsibilities of a CTO?

What makes a good CTO?
Some months later a few things became clear to me.
I am an expert in product development; in taking a technical concept through requirements, prototyping, verification & compliance, transfer to manufacture, and out into the world. I want to utilise this knowledge to solve problems that genuinely make a difference in the world. But my fire, my passion, my inspiration comes from helping people grow and evolve to all they can be.
And it would be through making those around me better that we would get the SolShare out to the world. And in getting the SolShare out to the world, we would help preserve the environment and make solar accessible to all.
So, what do I focus on to achieve my vision as CTO at Allume Energy?
Inspiring a vision and excitement for where we are going, and ensuring each individual knows the importance of the part that they play in that vision.

Clear expectation setting with regular check-ins to ensure ongoing alignment.

Constantly switching between facilitator, mentor, coach and leader depending on what the situation requires.

Truly empowering team members to step up and take on responsibilities that maybe they did not even realise they were ready for.

Creating a feedback culture. One where positive reinforcement happens daily and constructive improvement feedback happens regularly.

A supportive and inclusive environment, where people can bring all of who they are to work.

Very importantly: a good dose of fun and laughter.
This approach is having fantastic results. I am so proud of the professional growth I have seen in each and every individual, of the highly functioning and cohesive team that we are building, and how this is translating to growing business success.
The past year has also reinforced for me that if there are no examples of leaders around you that look like you or think like you, that does not mean you are not meant to be a leader. Forge your own path! Being authentically you is the most powerful leadership asset that you have.
I believe Allume Energy will continue to have increasing commercial success with the SolShare as we will continue to reflect, adapt and evolve to ensure we:
Develop technology that solves a market need.

Develop the team with the skills, the mindset and the passion to deliver that vision.

Develop innovations to remain an industry leader.
And that's why for me, the T in CTO is as much about Team, as it is about Technology.
Want to join the Allume team and help change the world? Be sure to follow our LinkedIn page for future opportunities.