Category:
Blog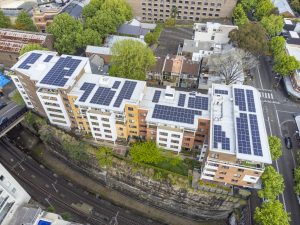 An example of shared rooftop solar for community housing being made possible through previous government funding      
Net-Zero and how do we get there?
There's been a big focus on national electrification in the public sphere of late. The long term "how we get there" aspect is often considered unknown and constantly changing. The simple reality is that we already know what the end scenario looks like, electrification of our energy grid, movement away from fossil fuels and a bigger focus on zero-carbon developments. Although technology and approaches will change over this period, what we have at our fingertips now, will put us in good stead for the future.
Unfortunately, there is a major issue with this approach.
For too long, social housing has copped the short end of the stick. For example, in Australia it is standard practice not to include air conditioning within social housing. This issue is most prominent in multi-unit and apartment complexes. This, combined with the lack of insulation, energy efficiency design and poor building workmanship has resulted in these members of our committee being exposed to the harshest of weather conditions.
Additionally, when air conditioning is installed, the residents are often unable to afford to run these appliances due to their high energy consumption.
The time is now to ensure that this does not keep happening.
Federal Government may be the vehicle we've been waiting for!
Allume Energy has gladly offered our expertise in the social housing multi-tenancy sphere to the Smart Energy Council (SEC) in support of the 2023-24 Federal Budget Submission. The key focus has been taken on support of low income households, in accessing the ability to electrify their homes. On top of this, additional support will be extended to social housing providers, both non-profit and state.
As a collective the funding will unlock the ability to
Rollout shared-solar to apartments by implementing SolShare technology.
Increase the energy efficiency of buildings and electrify the infrastructure on site.
Support the conversion of outdated and underfunded apartment buildings to a cost-effectively run, modernised housing asset portfolio.
The key aspect of this submission is ensuring that low-income households are the ones who reap the direct benefits of energy reduction, in the same way that those who own their own home do. Without intervention from the government, in a time where the housing waiting list is increasing daily, it is very difficult for those in need of housing to meet the financial demands of 2023.
Several guiding initiatives have been proposed by the SEC to support the rollout of the funding –
Families Smart Energy Package
A means tested low-interest loan for solar, battery storage, energy efficiency, heat pumps and battery vehicles such as bicycles and vehicles.
Renters Smart Energy Package
A vehicle to address the split-incentives associated between landlords and their tenants, with scope to associate this with social housing. This would allow the procurement of assets and the ability to benefit both the social housing tenants, and the social housing providers.
Additional Solar Banks funding is also recommended as part of this component.
Public and Social Housing Package (A Low-Income New Energy scheme)
Developed to highlight that although there are significant social, environmental and medium-term budgetary benefits to energy upgrades, there has been little funding provided relative to the potential impact that this funding could provide. This aspect highlights the potential to utilise portions of the existing utility concessions towards the funding of energy upgrades such as solar, insulation etc. With the key aspect of ensuring a net benefit to residents.
Healthy Smart Energy Package
Funding to assist with the conversion to all-electric homes, Eg: removing gas connections and appliances.
National Smart Energy Communications Campaign
Almost the most important piece of the submission. Education and awareness of the benefits of electrification, and the clear cost of living and comfort of living benefits that are associated with electrification.
We anticipate these changes over the ten year period will afford those in social housing, in particular those that call apartments home, the ability to live comfortably and freely, as should be the right for every Australian.
Link: Government Funded Social Housing Case Study
An insight in to the types of projects where previous government funding has assisted in extending the benefits of shared rooftop solar to social housing residents can be found here.
https://allumeenergy.com/wp-content/uploads/2021/07/Case-Study-Allume-Energy-Evolve-Housing-Ryde-NSW-Oct-22.pdf
Link: Smart Energy Council Submission
The full Smart Energy Council 2023-24 Federal Budget Submission can be found here.
https://smartenergy.org.au/articles/23-24-budget-submission/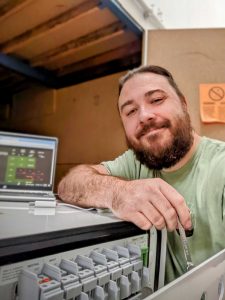 We want to highlight the amazing work of our Principal Applications Engineer for the US, Brandon Carlson, for protecting the storage mandate for new multifamily and commercial construction in California.
Thanks to Brandon, the California Energy Commission was provided a wide range of solutions and technical clarification to assist them in a successful rollout of the new January 1, 2023 requirements for new offices, schools, stores, warehouses, apartments, condos and other building types that must have solar PV and storage.
Late last year, builders approached the Energy Commission saying that due to technical and market limitations, they would not be able to meet the mandate. This opened the door for the Commission to create an exemption, which would have stifled the rollout of solar and storage. The Energy Commission has estimated that the mandate will result in 280MW of solar PV and 400MWh in additional storage capacity annually.
The Energy Commission turned to CALSSA for help, who enlisted Brandon's advice on behalf of Allume Energy. 
Brandon led a series of meetings with the Commission staff explaining the existing solutions, how to wire multiple single-phase inverters in a building with 3-phase power, and changes the Commission should make to their compliance documents. 
As a result, the Commission was able to provide builders with a menu of 3-phase, 208V storage solutions, and keep the mandate in place where they otherwise would have rolled it back.
Brandon was recognised by California Solar & Storage Association (CALSSA) as person of the month for his instrumental role in ensuring the mandate was not overturned. 
About Brandon
Brandon is located in beautiful Winchester, California. He was promoted from Senior to Principal  Applications Engineer at the beginning of the year and has helped launch Allume Energy's US division.
Brandon has been in the solar and energy storage industry for over 20 years.  He is an electrical contractor, holds International Code Council certifications for being both a residential and commercial electrical inspector, and has contributed a great deal to codes and standards.  He represents an industry stakeholder on a variety of technical boards ranging from testing labs to national organisations.  His knowledge and expertise in his field has been fundamental to Allume's integration into the US market.
When asked what drives him, Brandon responded, "Simply put, I'm an environmentalist with a passion for problem solving.  If I wasn't paid, I would still be working within this industry, hence my very long volunteer list. Allume's SolShare product is a great concept and I'm excited to be a member of a dedicated team of individuals that recognize its potential for multifamily residents." 
His hobbies include; fixing bad policies, codes, and standards, endangered flora and fauna, habitat restoration, sustainable living and dwelling design, table-top gaming, model building, and special effects.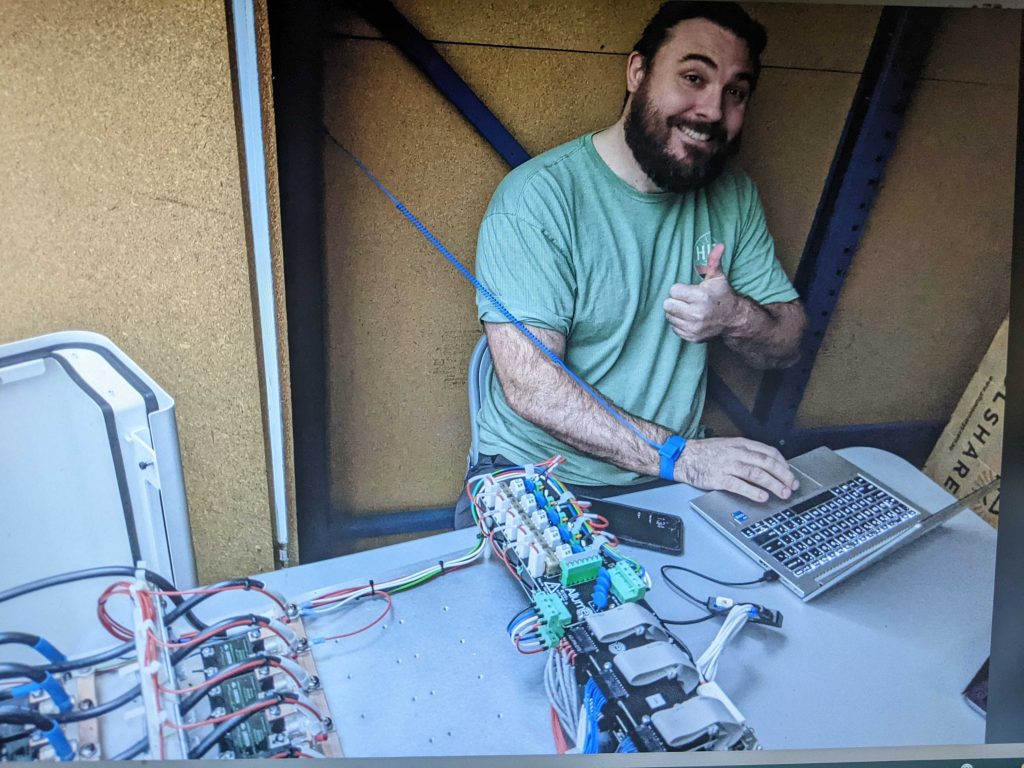 Wow, it's hard to believe 2022 is almost over. As a consequence of coming out of the blocks with all guns blazing after 2 years of COVID lockdowns, with a desire to live life harder and fuller than ever, this year has flown by.
To be completely honest, 2022 has felt harder than I thought it would. I had imagined a year filled with the euphoria of experiencing more of the aspects of life that bring colour, light and laughter, potentially even one of my best years yet. But in reality, I was exhausted from the past 2 years of surviving, which was hard personally and professionally. There was a flatness, a degree of despondence about the suffering that had occurred and is still occurring in the world.
Allume's vision provides purpose
Focusing on my work at Allume Energy has contributed to healing that despondence. It provides me with an opportunity to contribute towards the world I want to see. It gives me purpose and a grounding to something greater during the darker days.
Allume's vision is a world where everyone can access clean and affordable energy from the sun, specifically enabling access to rooftop solar for multi-dwelling buildings through our world-first technology, the SolShare.
More than 2M Australians, 15M Americans, and 300M Europeans live in low and medium rise apartment buildings, with the roof space for solar but no way of accessing it.  With apartment residents having a lower average household income than their counterparts in stand-alone homes, and electricity rates rising dramatically, this section of the population are especially vulnerable to the skyrocketing cost of energy.
It is humbling to be a part of a solution that is changing lives for the better. And we've only just begun.
Healing has led to hope
As we end the year, the darkness is dissipating replaced by glimmers of sunshine and hope, and that familiar feeling of a fire in the belly.
At Allume we have ambitious goals that require us to scale mountains.
Taking an opportunity to zoom out reminds me of everything we have achieved in 2022, and it's huge:
SolShare installations in 5 countries! Wow! Australia, New Zealand, USA, England and Wales
More than 1500 apartments connected to solar
$16M raised in seed-series A fundraising rounds
Revenue more than doubling year on year
An exciting market and customer informed technology roadmap
13 new team members, taking the Allume head count to 36
A high-performing, inclusive, fun, values-driven culture that holds the team together through the challenges
Awards including:

Victorian Climate Champion Award Winner (2022)
AFR Sustainability Leaders list (2022)
EIC Best Innovation – Electricity in the UK (2022)
On behalf of the Allume Energy team, and with heartfelt gratitude, I want to acknowledge all of our customers, our investors, our partners, our supporters, our cheerleaders and all those around the world that are contributing to a greener more equitable future for all.
I hope you can all take some time to celebrate, to reflect, to enjoy, to dream, to rest and to love this beautiful world we get the privilege to inhabit and care for.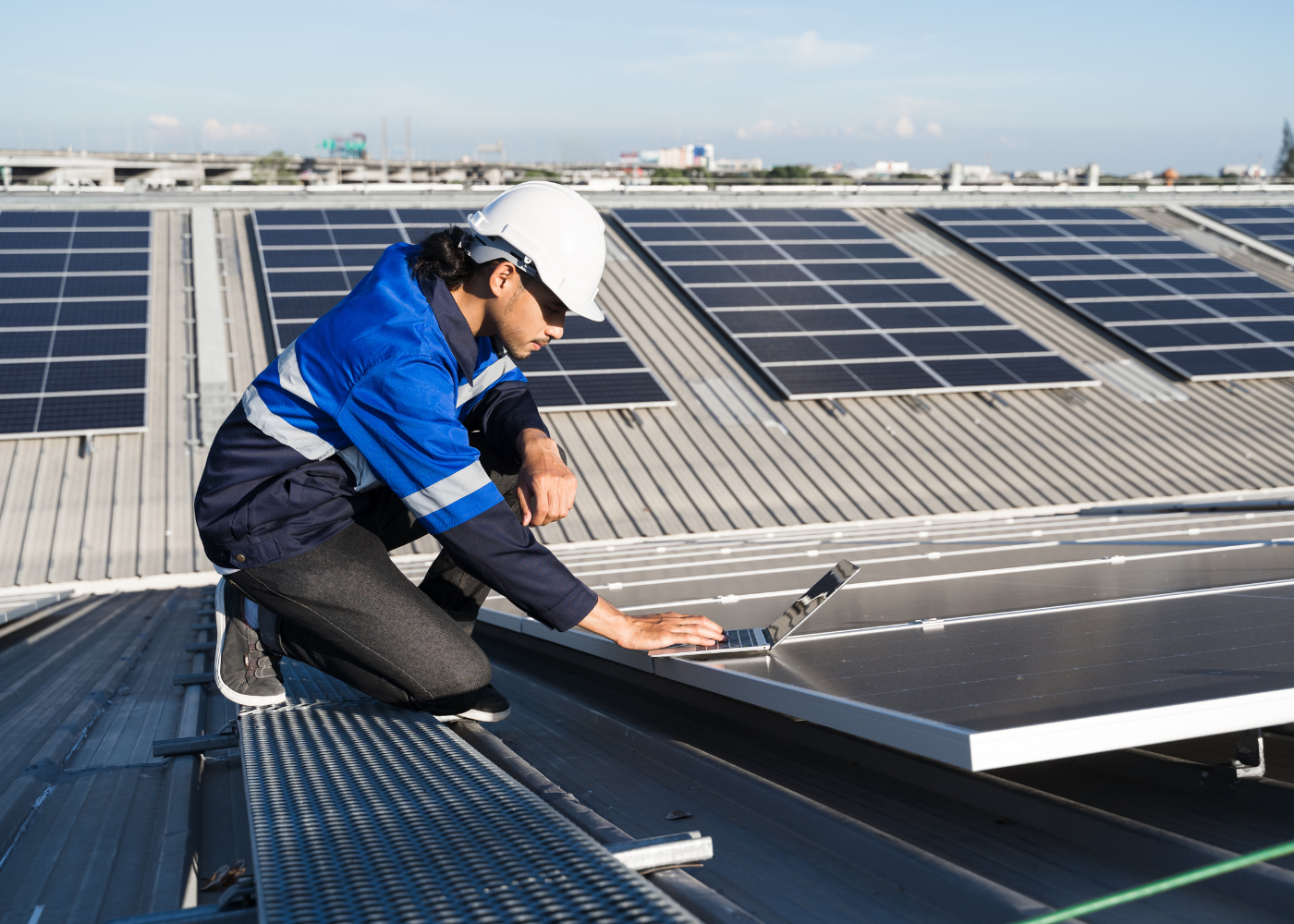 With Net Zero by 2050 being the internationally agreed goal for mitigating global warming, we all have some serious work to do. A recent report from the International Energy Agency (IEA) suggests that to meet the target we need to at least double the global rate of renewable energy generation rollout through rooftop solar and many other means.
Solar energy is one of the most accessible renewable power options, and plays an important role in reducing greenhouse gas emissions. Rooftop solar panels help to reduce bills by up to 70% and each MWh of electricity generated by solar can save between 700kg and 1,100kg of CO2 being pumped into the atmosphere.
Given this global focus on meeting these targets, and the impact solar can have on them – let's look at some of the solar incentives being offered around the world to help get as many people as possible to do their part.
Rooftop Solar Incentives: A Global Overview
Thankfully we are seeing government financial support for communities and businesses to access and install renewable energy products. When it comes to government incentives for integrating renewable energy into new builds or retrofit projects – rooftop solar is currently getting the most attention. Here are a few examples of what's on offer.
Renewable Power Incentives in Australia
For residents and businesses nationwide, there are solar incentives available for the installation of small-scale systems. To check eligibility and apply for solar incentives, visit the Clean Energy Regulator website and state energy department websites. In some cases, eligible home owners can receive rebates of up to 50% of the total cost in setting up their solar systems.
Australians are also able to access 'feed-in tariffs'. These are small solar rebates of a few cents per kilowatt hour of electricity generated by your solar power set-up that you don't use. This goes back into the grid and you receive your payment. Feed-in tariffs are driven by state policy, so you would need to check your state regulations to find out your rate.
Solar Incentives in the UK
A £4-billion budget has been allocated for four years (1 April 2022 – 2026) giving homeowners in the UK the chance to apply for grants through the ECO4 (Energy Company Obligation) scheme to install rooftop solar panels on their homes. Using this scheme, the least energy-efficient households can save up to £1,600 per year.
There are also incentives via the Smart Export Guarantee (which started in 2020) and enable participants to receive payments for selling excess energy back to the grid.
VAT reduction is another option for those in the UK, with 0% VAT for solar panel purchase and installation from 1 April 2022 – 31 March 2027.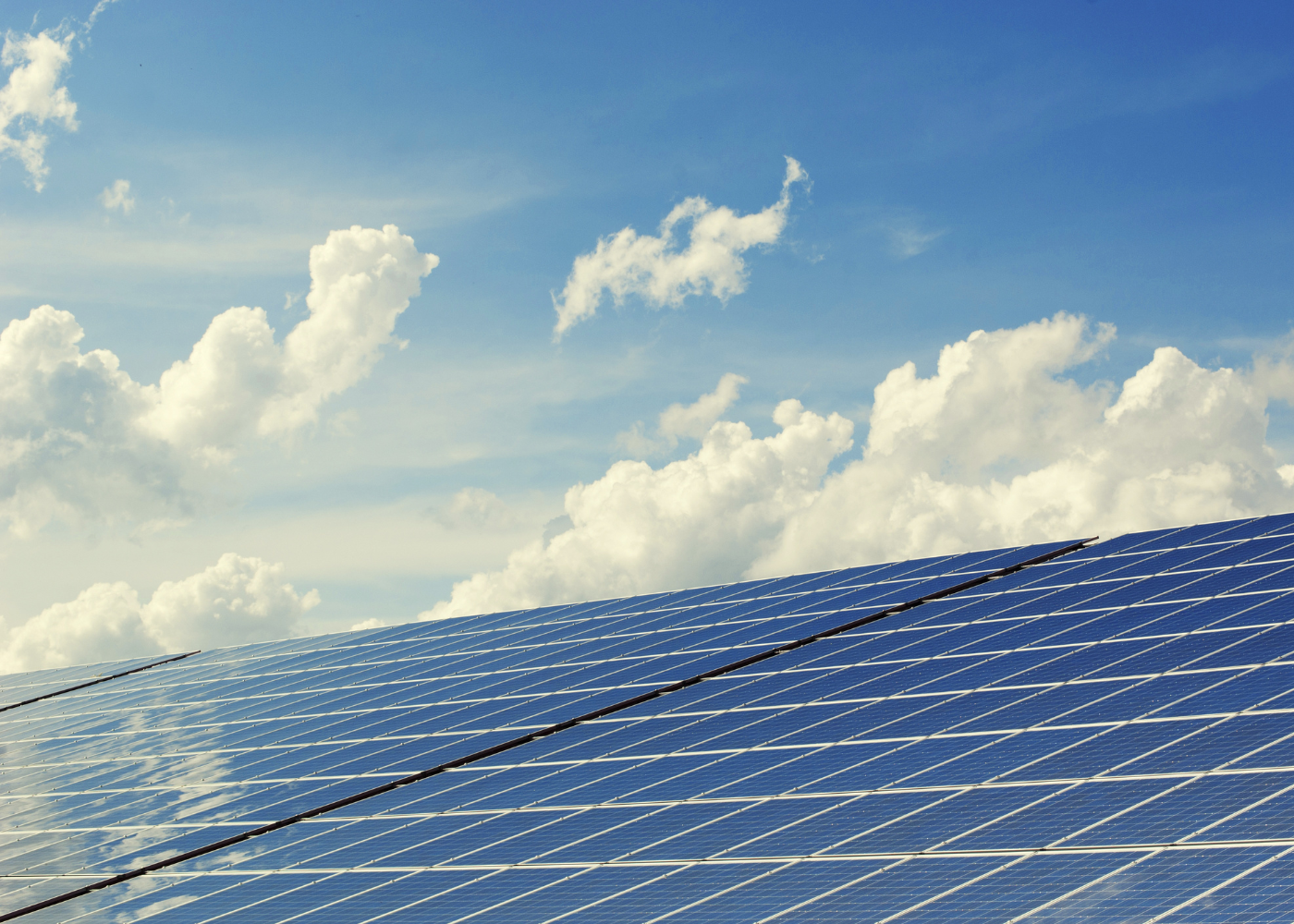 Federal Solar Tax Credits in the USA
The USA introduced federal solar tax credits in 2006. Also known as the Investment Tax Credit (ITC), they can be claimed on federal income taxes for a percentage of the cost of a solar PV system paid for by US taxpayers, provided the system installation is completed during the tax year.
Solar PV systems installed between 2022-2032 are eligible for a 30% tax credit. This will decrease to 26% for systems installed in 2033 and again to 22% for 2034 installations, with tax credits expiring in 2035, unless Congress renews it.
It is estimated that the ITC will cut the cost of installing rooftop solar for a home by 30%, or more than $7,500USD for an average system.
Which Solar Incentives are you Eligible for?
As the adoption of renewable energy is gaining more and more traction globally, we're seeing incentives and rebate programs introduced and changing rabidly. As the solar rebates and solar incentive schemes change periodically, this article has been written to raise awareness of the kinds of programs and resources that are available at this point in time, and we'd recommend getting in touch with your local council or state government to find out the latest offers for your part of the world.
How Can Multi-Residential Buildings Benefit from Rooftop Solar Incentives?
With apartments accounting for close to 40% of households globally, this meant until recently a large portion of the population wasn't able to access the benefits of rooftop solar power. Thankfully this has changed with the development of new and much-needed solar tech, the SolShare.
The SolShare empowers tenants in multi-residential buildings such as apartments, flats and social housing to connect to a single rooftop system to access and share solar power. This makes it affordable and easy to install in any building.
A sharing algorithm responds to the real-time usage of each dwelling. This means the solar power is directed as needed, which maximises the usage and savings. The SolShare system is flexible, allowing pay-as-you-use through to outright ownership of the system and getting your green energy free. As well as this, in most cases residents are also able to choose their electricity retailer.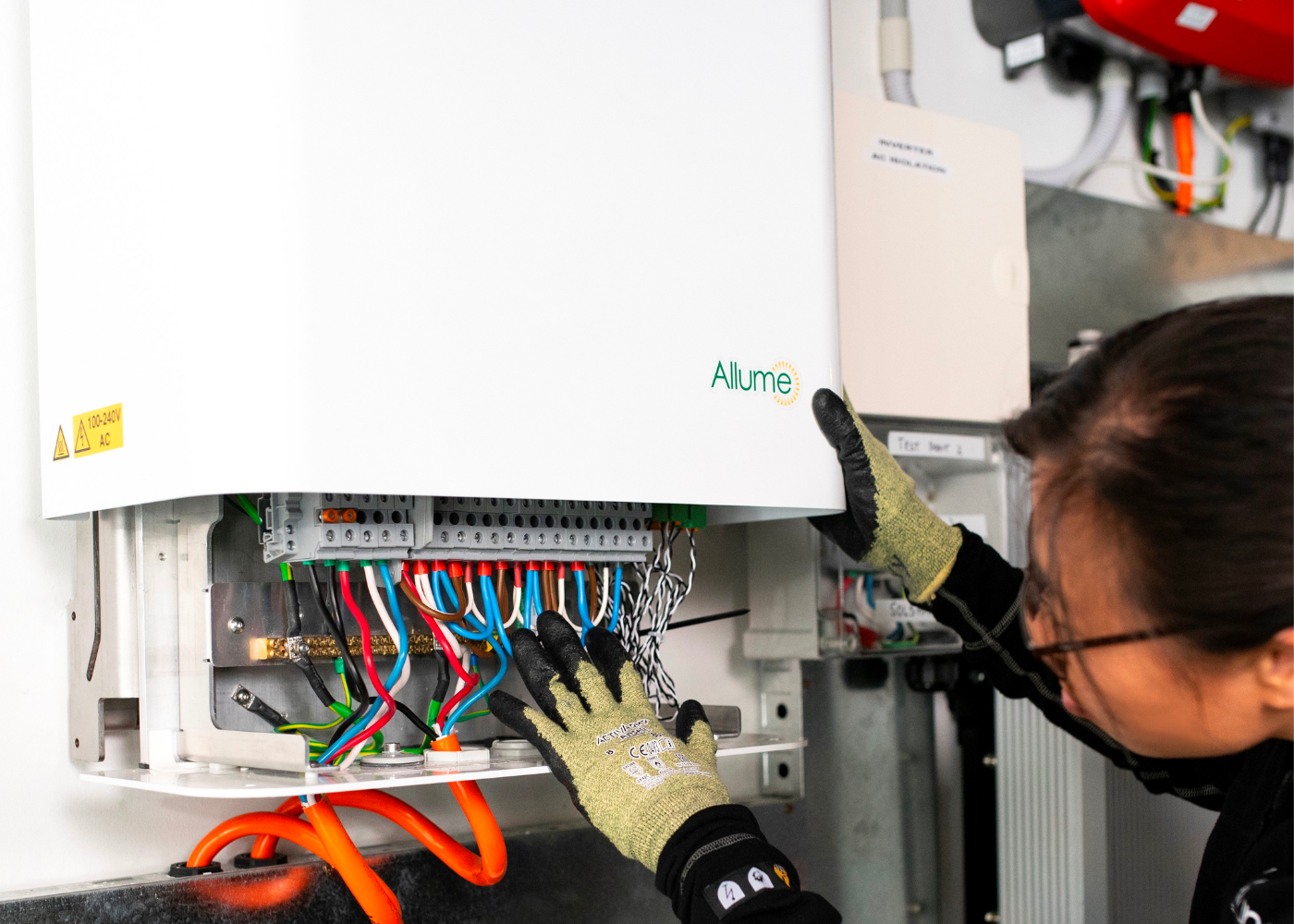 Working Together
While the 2050 target is substantial, there are ways we can work together to meet it. Whether you're a resident in a free-standing home or multi-residential building – hopefully you can now see there are options for you to choose from. Likewise, commercial developers can take advantage of the unique proposition available in the SolShare, which will make a huge difference in the long run. Contact Allume today to see how the Solshare can work in your new or existing building and the benefits you'll receive.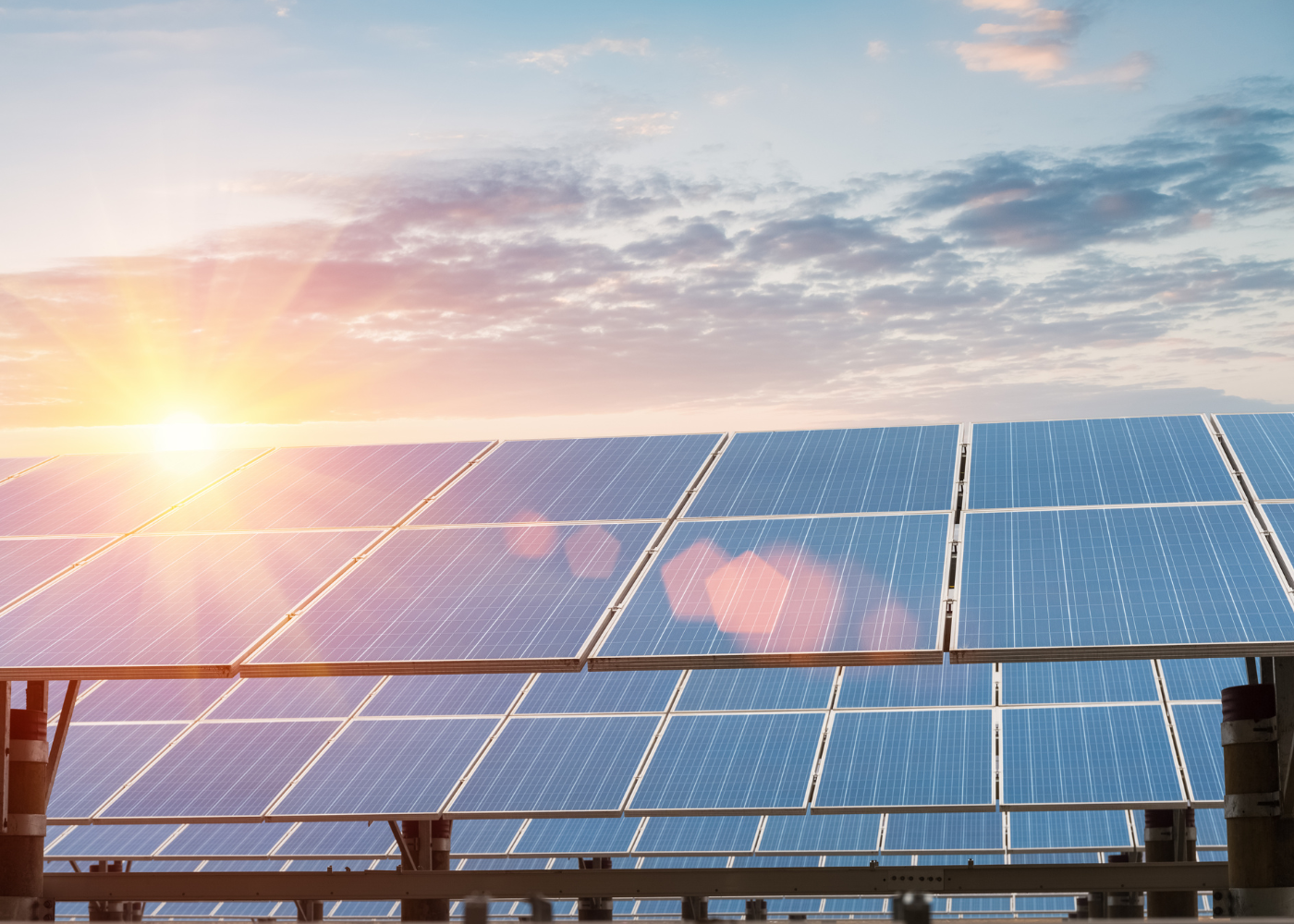 With soaring energy prices and widespread environmental impacts as a result of harmful carbon emissions, many people and corporations are exploring the power and benefits of renewable energy sources. In particular, solar energy and rooftop solar.
Solar energy is one of the leading renewable power sources. It's a driving force in supporting energy independence and sustainability and is being embraced worldwide.
According to the International Energy Agency (IEA), renewable energy installations exceeded previous records in 2021, with an additional 8% increase tipped for 2022. Of this uptick, solar is likely to account for 60% of this increase in worldwide renewable energy.
In this article, we are getting back to basics to provide a roundup of common solar questions, plus some helpful insights including:
What Is Solar Energy?
How Does Solar Power Work?
What Happens To Any Solar Power That Isn't Used?
Which Direction Should Solar Panels Face?
Are There Any Rebates from The Government for Solar?
10 Benefits of Solar Energy
How Much Money Can You Save With Solar?
Can You Share Rooftop Solar Energy?
What Is Solar Energy?
Electricity and heat are two forms of energy that are created by the sun. We can use both in many different ways where solar energy is quite literally, sun energy.
How Does Solar Power Work?
When the sun shines onto a solar panel, the cells in the panel are activated and convert the sunlight into what is called direct current, or DC, electricity. Within the panel is a solar inverter, which then takes this electricity and converts it into alternating current, or AC, power. This power can be used to run your appliances, instead of using power from the grid.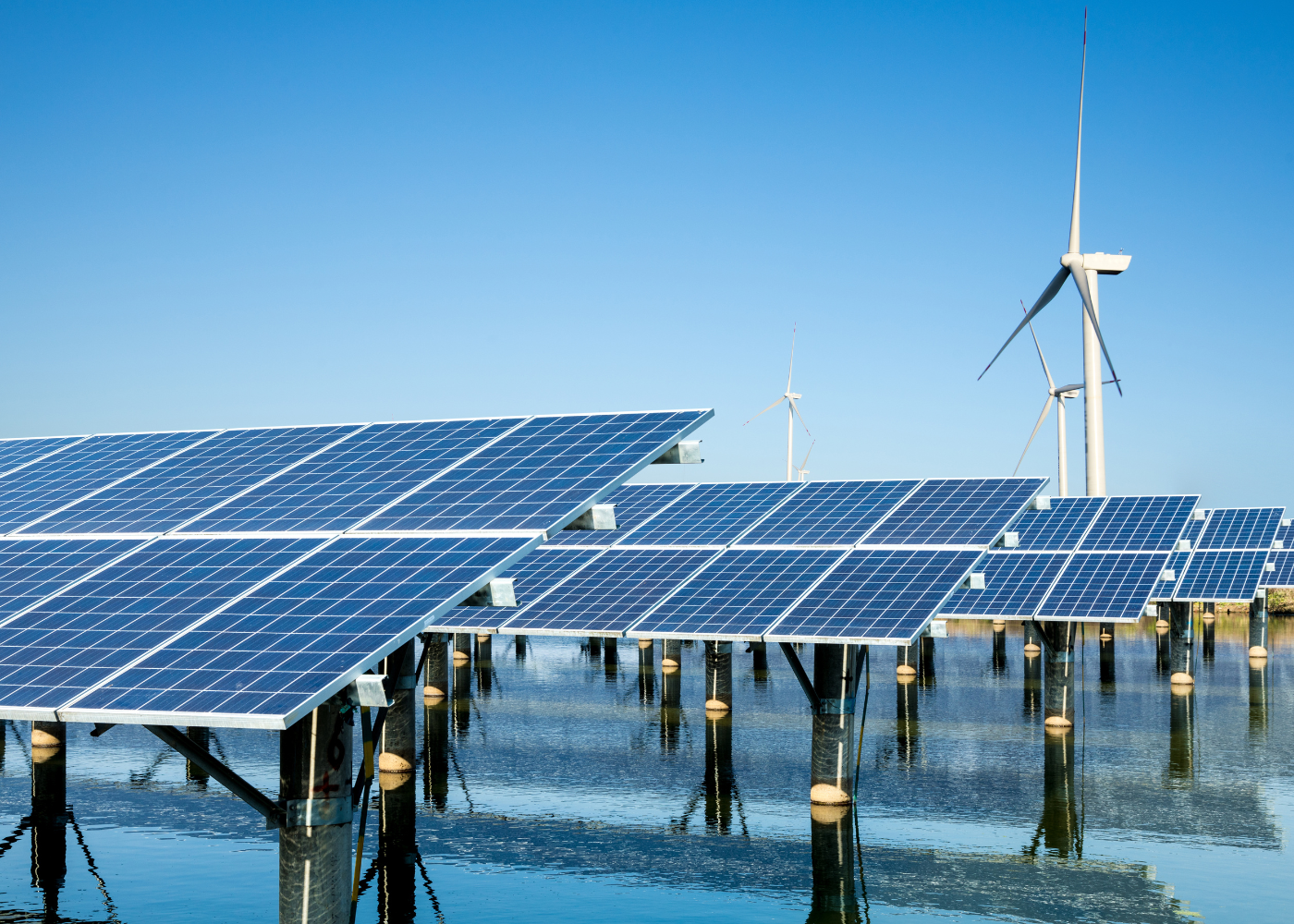 What Happens To Any Solar Power That Isn't Used?
When there is a surplus of energy created and not used by appliances in the home, in most countries, the excess is sent back to 'the grid'. If you select for extra energy to be directed to the grid, in most instances you can receive a payment, known as a 'feed-in tariff'. This is can vary from location to location and something that is worth checking with your energy provider.
Alternatively, the excess solar energy can also be directed to charge a solar battery for future use.
Which Direction Should Solar Panels Face?
If you're in the Northern Hemisphere, you will ideally want your solar panels to face south.
If you're in the Southern Hemisphere, you will ideally want your solar panels to face north.
Whilst this is ideal, it's not a deal breaker if they aren't. If the panels can't face these ways in your location, you need to make sure they aren't in the line of shade throughout the day from surrounding large trees or any other obstructions.
Positioning is important to get the most out of your solar panel installation. The orientation of the roof, the pitch (the slope or angle of it) and available space for panels will all impact the panel positioning. What the tiles are made of can also make a difference.
Are There Any Rebates from The Government for Solar?
Thankfully, many countries are supporting investment in renewable energy technology for both individuals and corporations.
It is certainly worth contacting your local council or government to find out about any available rebates or incentives to purchase and install solar panels, or other renewable energy products.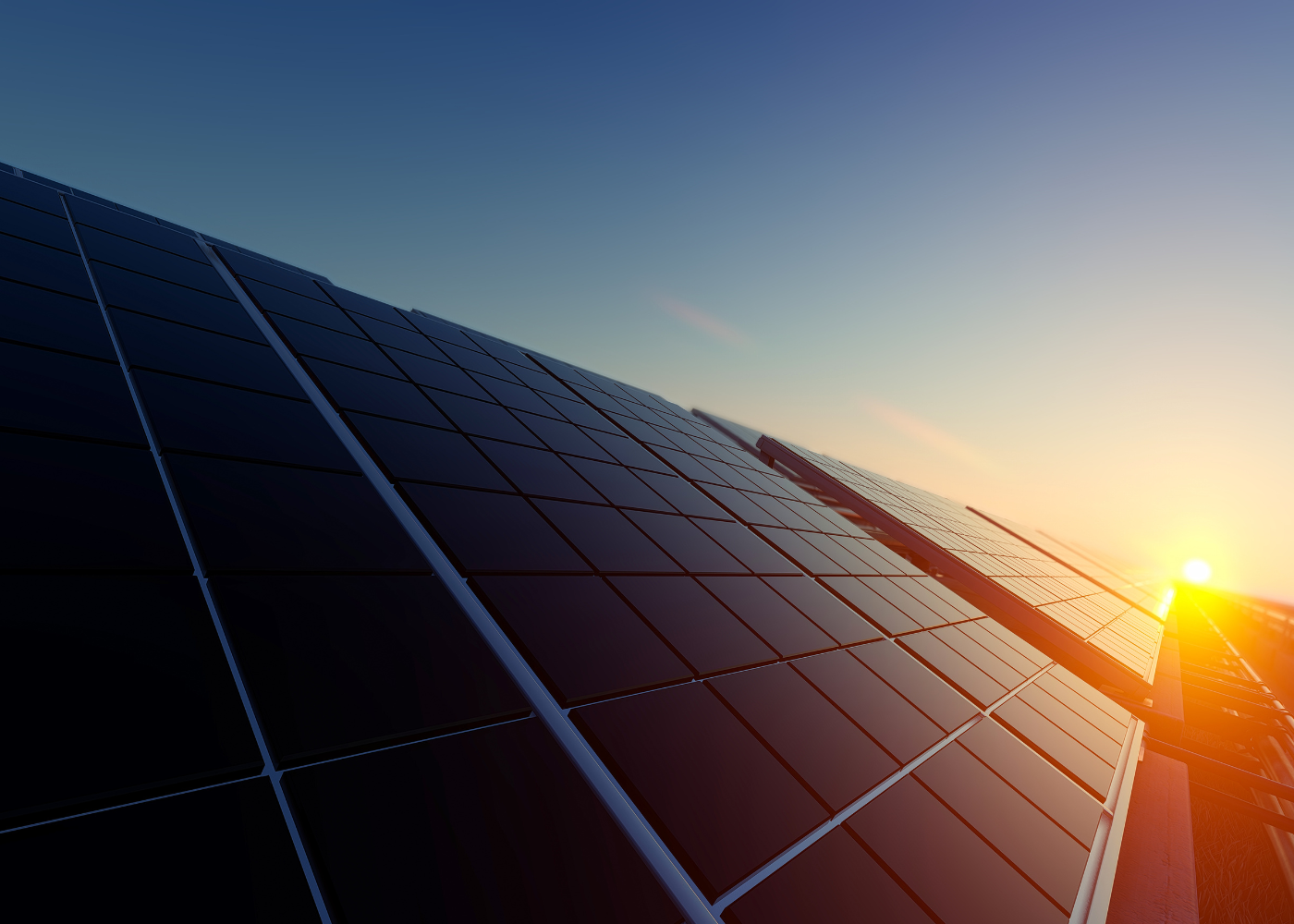 10 Benefits of Solar Energy
Now that we have a better idea of how rooftop solar works, which way solar panels should face and what happens with the excess energy that's created, let's look at some of the key benefits to having solar.
#1 Save Money on Electricity Bills
With soaring energy prices, having rooftop solar will certainly see you saving on your electricity bills, especially if you live somewhere particularly sunny. You can also integrate a battery for storing up extra energy to use on cloudier days and evenings. This will save you even more.
#2 Create Renewable, Clean Energy
As long as the sun is shining, you will have ongoing access to your renewable and clean energy source.
#3 Add Value to Your Home
Whether you pay for them upfront, or off in instalments, your investment in rooftop solar will be appealing to potential home buyers. The fact that solar panels provide environmental benefits and cost savings are two selling points that will certainly add appeal and profit to your sale price. In countries like the UK, solar panels also help to improve your EPC rating (Energy Performance Certificate) which can add value.
#4 Low Maintenance
Generally, rooftop solar doesn't need a lot of TLC. While it is said that the panels don't need to be cleaned, it is not a bad idea to maintain them so they are performing at their peak. Blockers like leaves, dust and water can impact performance, so get a professional in if you don't fancy getting up on the roof to do it yourself! One study revealed that dust accumulation impacted efficiency by 60%, so it is worth maintaining your investment. The only additional cost after the initial investment could be the replacement of the inverter, but that's after 10-15 years.
#5 Reduce Carbon Emissions
Your rooftop solar can cut down on greenhouse gas emissions by hundreds of tonnes. The reduction amount will largely depend upon your location and how much power your panels can generate. But you will certainly be reducing the impact of harmful emissions by making the investment.
#6 Make Money from Surplus Solar
As mentioned earlier, in most countries any energy that you don't use can be exported back to the electricity grid. Your electricity retailer will likely give you a feed-in tariff for each kilowatt hour (kWh) of unused energy that you export. Check with your retailer to discover the feed-in tariff rate they offer.
#7 Quick Return on Investment
Depending on where you live and the amount of sunshine hitting your rooftop solar, you could be seeing payback on your investment within five years. The cost will be returned via the savings to your energy bills.
#8 Decent Product Life
If you do your homework and invest in quality panels, they should last you in excess of 25 years. Pro tip: check the product warranty. The longer the coverage, the higher the likelihood that you're looking at a quality product.
#9 Access Energy at Night
By teaming your panels up with a battery, you will be able to access solar power at any time of day or night. That means a particularly sunny week or two can actually give you nice clean renewable energy well after the sun is down.
#10 Energy Independence
Another reason to invest in a battery alongside your rooftop solar is to enable you to become energy-independent. Stored power drastically reduces your reliance on the main electricity grid, which means you can have enough energy for your personal use, even in the event of power outages.
How Much Money Can You Save With Solar?
While there is an upfront investment required for installing solar panels onto your rooftop, you will see the cost savings almost immediately in the reduction to your energy bills.
It is difficult to define the exact amount you will save. It depends on how many panels you have and where you are located in the world. The amount of sunshine you get impacts the energy produced.
On average, a 5kW system, which is generally enough to power an average home, could save you up to $2000 a year in a typically sunny location.
It does pay to research your region to get accurate reports.
Can You Share Rooftop Solar Energy?
All of these great benefits of having rooftop solar have, until recently, been limited to freestanding homes. However, there have been developments in technology that enable solar energy sharing in some instances using wireless power transfer (WPT). There's also the option to return unused solar power to the grid, which is technically sharing the energy too.
That being said, the big game-changing invention enabling shared rooftop solar energy is the SolShare. This award-winning technology is a single rooftop solar system which can be shared by anyone residing in an apartment building, flats or social housing. Apartment solar panels are a new addition to the game and this tech is the first of its kind. The SolShare empowers those in multi-residential blocks to gain the benefits previously only accessible to those in free-standing homes.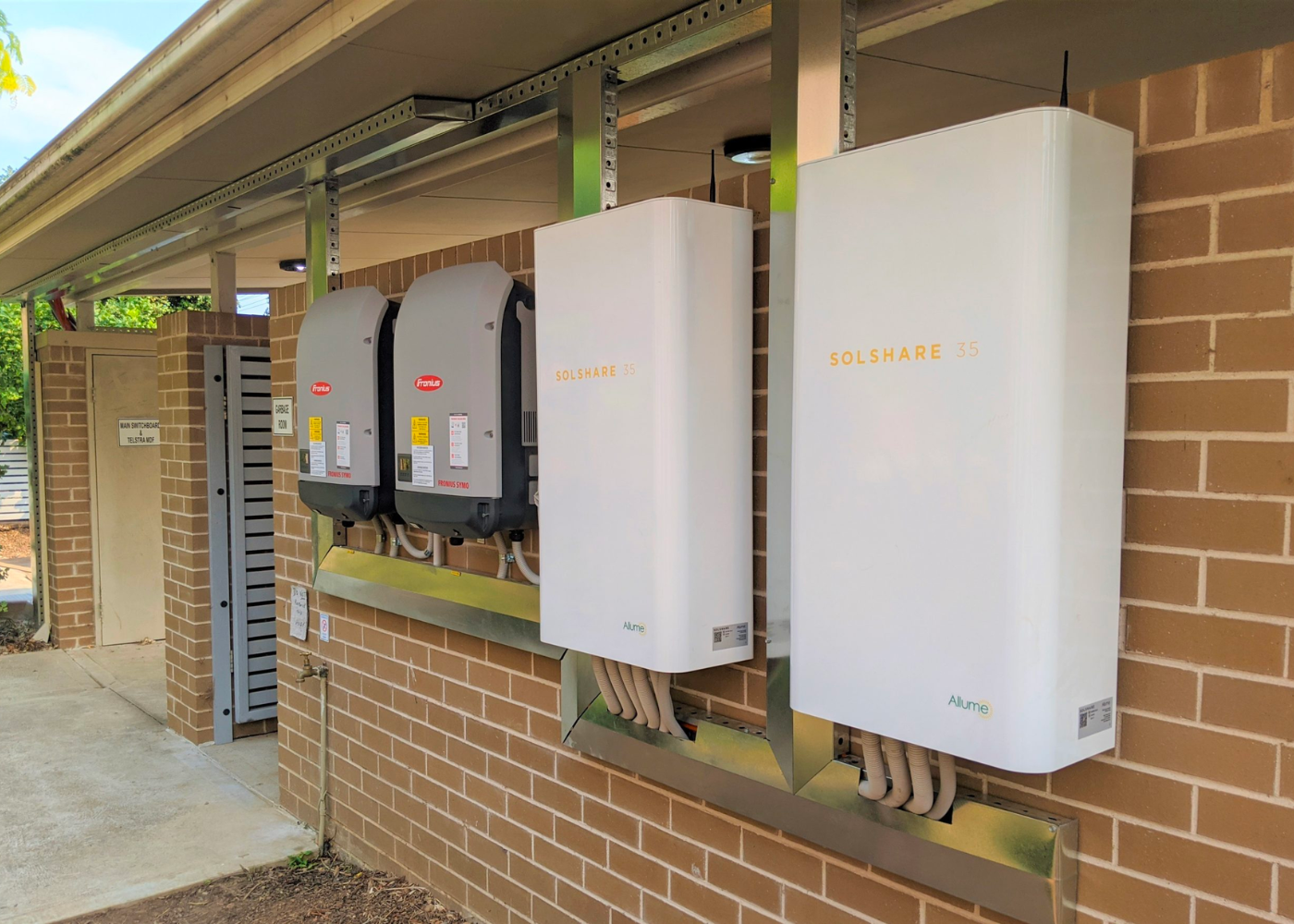 The SolShare takes up limited rooftop space as a single system and has an algorithm that responds to each resident's use. They receive solar energy as it's required, which maximises both consumption and cost savings.
Developers, building strata and body corporates are embracing the new tech. It's flexible in delivery with options for pay-as-you-use (per unit in multi-dwelling buildings) to owning the system outright and receiving the energy free.
Each year, a typical SolShare will reduce C02 emissions by 28 tonnes and cut down on grid electricity use by 35-40%.
To learn more about this award-winning renewable energy technology, contact the team at Allume.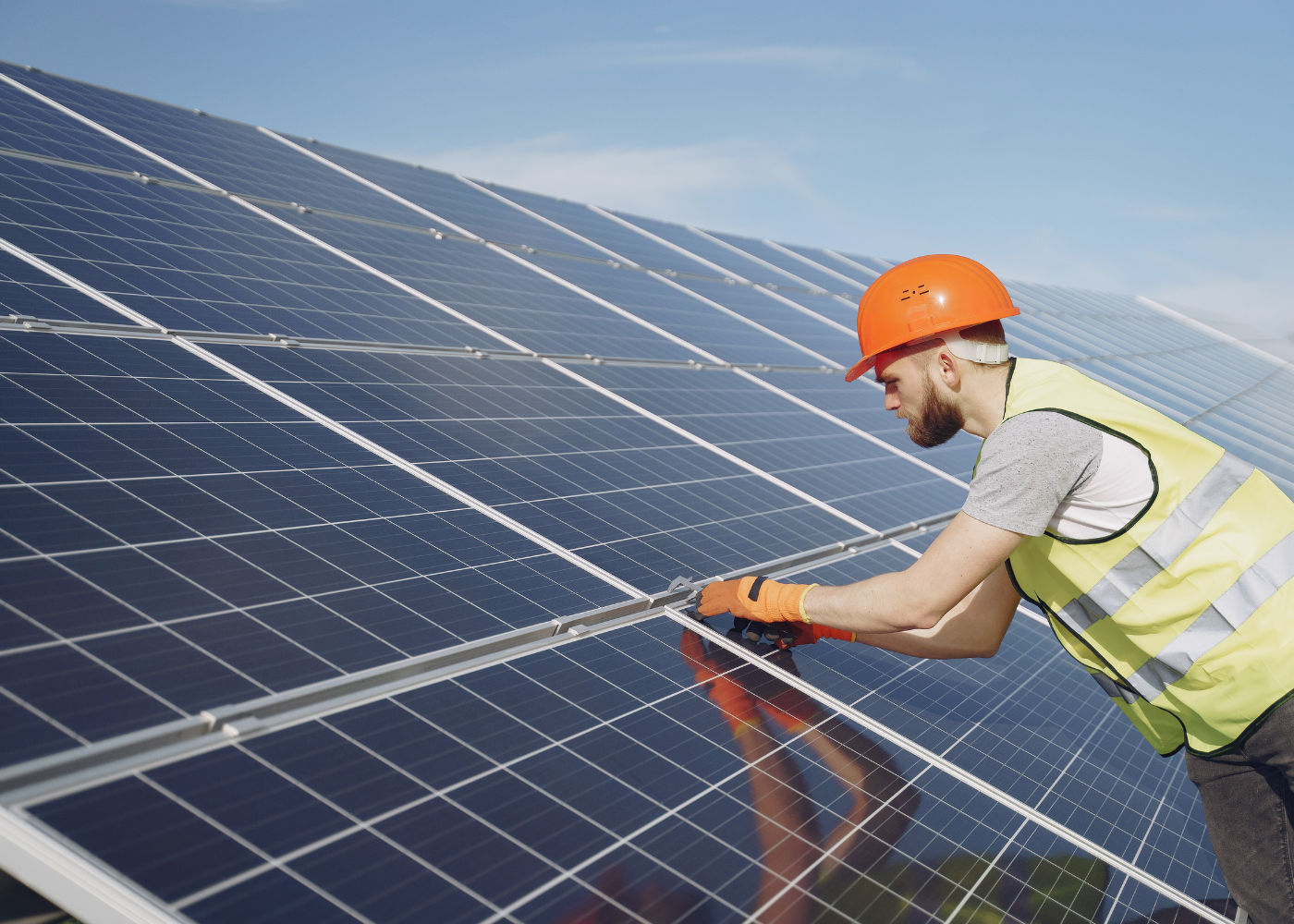 With the combination of world events and the ever-increasing problem of climate change, it's no wonder that property owners and building managers are looking for more sustainable ways to produce energy. But for a long time, solar panels were restricted to those living in free-standing houses with a roof large enough to hold them. Thanks to the SolShare from Allume Energy – all of that has changed.
This completely unique technology allows multiple flats to connect and benefit from a single solar energy system.
So yes, solar panels for flats are possible and here's everything you need to know.
How Can You Connect Flats to Solar Energy?
When it comes to solar panels in flats, there are a few different ways in which the energy generated can be used and how the tenants/owners can benefit.
Option 1: Solar for Common Areas Only
Option 2: Individual Solar Systems
Option 3: Shared Solar with the SolShare
Here's how they compare:
Option 1: Solar for Common Areas Only
The energy produced by solar panels on a shared rooftop can be used to power common areas in the building. This may include hall lighting, lifts, recreation areas, and hallways.
This is a simple solution and a great option if there's limited roof space. There are three major downsides here:
Only the energy bills for the building are reduced – individual flats don't directly benefit from the energy produced through the rooftop solar on flats and so don't save money on their energy bills.
The feed-in tariff has now been significantly reduced so the systems generate very little return on investment when exporting to the grid.
Following the release of SAP 10.2 in June 2022, PV systems that are only connected to the landlord supply no longer contribute to the SAP score of individual flats.
Option 2: Individual Solar Systems
Individual systems will be fitted to the roof and separately connected to each individual flat's unit. Whilst this works well in some instances, space constraints, install complexity and cost make this a challenging option. It's therefore often placed in the 'too hard basket' for blocks of flats with any more than 3-5 flats in the building.
With individual solar PV systems for each flat, there are also challenges around roof ownership. Which flats in the building should be given the roof space to install solar panels for their flat? And if there's enough roof space for everyone, which flats should be connected to the solar panels that have the best solar coverage? All these issues can create a real challenge around fairness.
Option 3: Shared Solar with the SolShare
Shared solar power involves a single rooftop solar installation that can be shared between all the residents in the building and distributed when needed. The SolShare is a completely unique technology that allows multiple flats to benefit from solar energy.
In order to ensure the distribution of energy is fair, the SolShare ensures that a set quantity of solar energy is sent to every flat in the building and distributed as required. It also offers in-depth monitoring so each user knows exactly how much solar and grid power they're using.
This is a simple, cost-effective solution and any flat with a meter can be connected to the SolShare. As well as private residences, the energy can also be used to power common areas. Anyone not interested in participating can simply opt-out.
Importantly, a SolShare solar PV system will reduce the electricity bills of every apartment in the building and contribute to each flat's SAP score, typically increasing it by between 5-15 points.
So, How Exactly Does the SolShare Work?
Solar panels work by converting sunlight into energy. With the SolShare, each flat connected to the system can benefit from the energy produced by the solar panels which are installed on the roof or other sunny areas.
As well as enabling individual flats to access solar energy, the SolShare also ensures that a set amount of solar energy is distributed to each flat as and when they need it. This means that if some of your tenants work night shift, others work day jobs and others travel often – they will all receive their fair share of the energy when they need it, meaning they can save as much as possible when it comes to their energy bills. An added bonus is that each individual flat can choose the energy provider they'd like to go with when they need additional energy supplied by the grid.
As long as the building has a suitable roof area for the number of flats (typically under 7 floors), the SolShare can be fitted into council housing, new builds, and private blocks of flats. It can also be retrofitted into existing buildings so that everyone can benefit!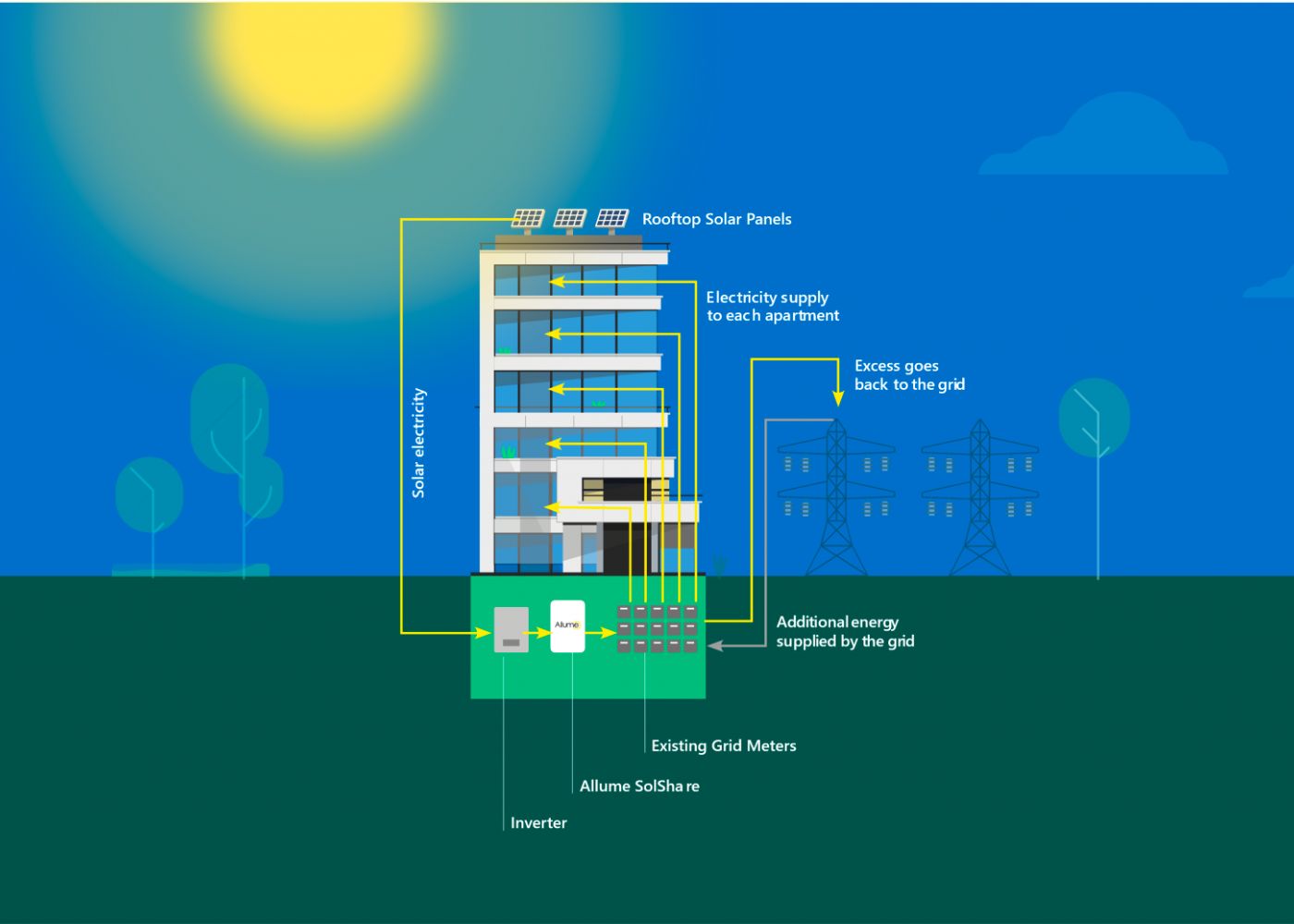 What Are The Benefits of Solar Panels in Flats?
There are a huge number of benefits to installing the SolShare into your block of flats. These are some of the most significant:
Save Money on Energy Bills
This is one of the main reasons why owners and building managers decide to install the SolShare in their building. The average flat connected to our unique technology saves 40% on their grid electricity bills. The energy generated is shared out amongst the flats whenever it's needed most, which ensures maximum savings and consumption. Whilst it's the tenants that will directly benefit from this each month, it can go a long way to making your building even more attractive to renters and buyers alike.
Improve Your Building's EPC Rating
Increasing the EPC rating of properties is a major objective towards the UK's net-zero strategies. By installing a standard SolShare system, flats can gain an extra 5-15 Standard Assessment Points. This means an EPC rating can increase by an entire grade. You can find out more about the SolShare and EPC ratings here.
The Environmental Impact
By producing your own renewable energy you're doing a lot to decrease your carbon footprint. An average SolShare will reduce CO2 emissions by 5-6 tonnes a year.
Increase Property Value
Renewable energy is only going to get more popular and more demanded. If you decide to sell your property, buyers will be looking for flats that are powered by renewable energy. Having solar panels will make your building stand out.
Reduce Reliance on The Grid
Although they're less common than they once were, blackouts can still happen. If you have a SolShare system that's also connected to a battery energy storage system, your tenants may be able to keep the lights on even when the rest of the area is out. This is especially useful in emergencies.
So, Should You Be Installing Solar Panels on Your Flats?
Whether you're a housing association, landlord, building manager or developer, there are a number of advantages to installing solar panels on your apartment building. With the industry-first technology from Allume, multiple flats in a building can benefit from and share the solar energy generated by the SolShare. There's no need for multiple systems or to make it more expensive for those wanting to take part.
It's a simple and affordable solution and the world's only hardware that allows solar sharing within a single block of flats.
Contact the team at Allume to see how your flat or building can benefit from the SolShare.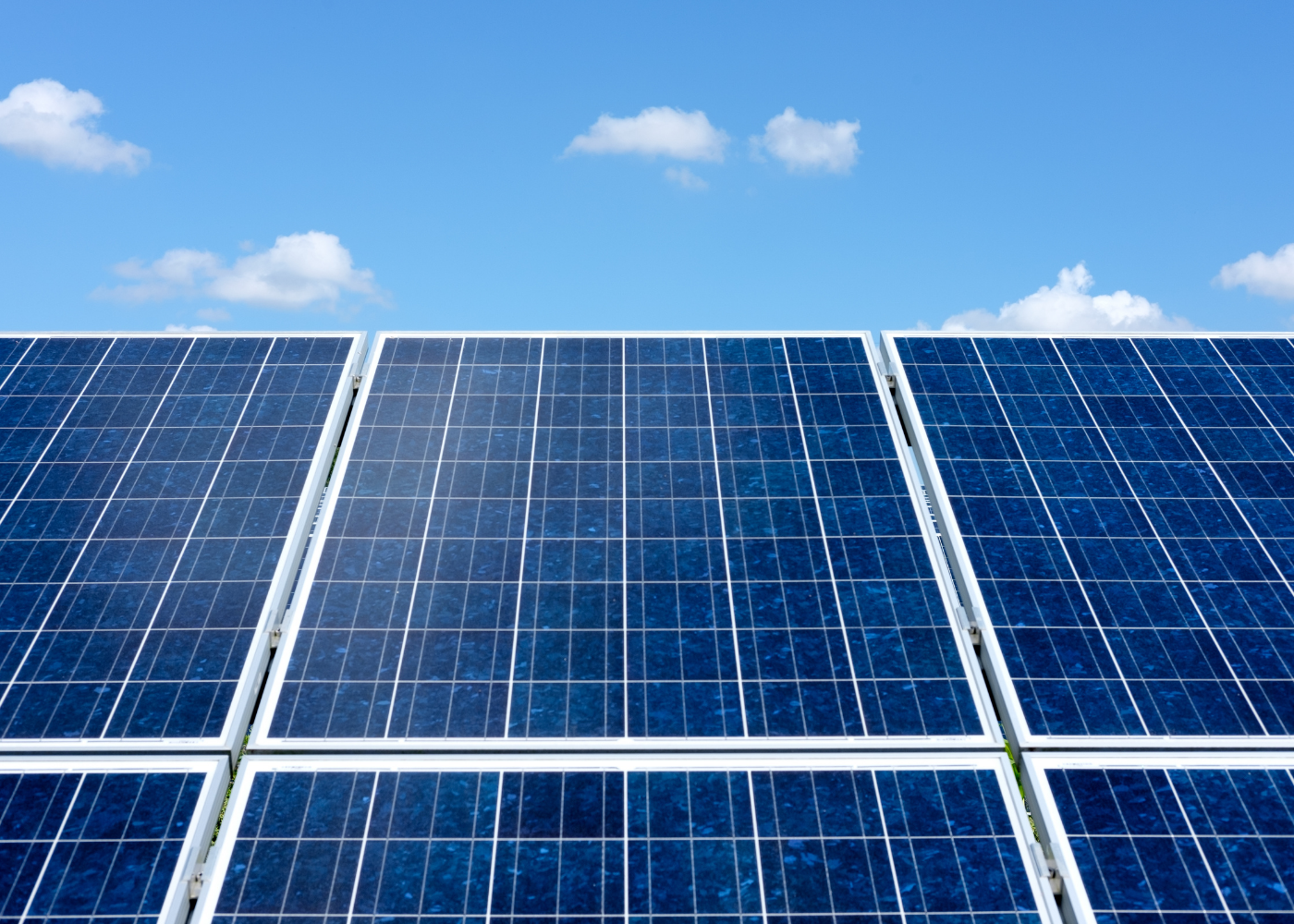 If improving the energy efficiency of your properties hasn't been front of mind, the recent explosion in energy prices and changes to energy related legislation in the UK may well be pushing you to prioritise it. We recently covered how you can improve EPC ratings with solar for flats, and touched on the EPC (Energy Performance Certificate) being the easiest way to establish the energy efficiency of a property. This provides you with a rating, where the better the rating the higher the energy efficiency and the lower the bills. Like school days, an A rating is top-notch, with a G rating being bottom of the heap and definitely needing improvement.
Energy efficiency is important for several reasons, including the well-being of the planet, the occupants of the property and how much they're paying in bills. In this article, we've rounded up five ways you can increase the EPC rating of your property:
#1 Quality Insulation
#2 Upgrade The Boiler
#3 Double Glazing
#4 Solar Panels
#5 Energy Efficient Heating Sources
#1 Quality Insulation
A quick and simple way to increase the EPC rating of your buildings is by installing or topping up the insulation. When you put 270mm of insulation (from none), you may be able to increase the EPC rating by a full grade or more.
Cavity wall insulation is another solution where you may be able to average a 5-10 point increase. There's also floor insulation where you can prevent draughts by insulating under timber floors, between the joists.
Draft proofing is also important, with up to 20% of heat escaping from gaps around windows and doors. Just make sure the draft snakes you provide are made from materials that are BS 7386 standard.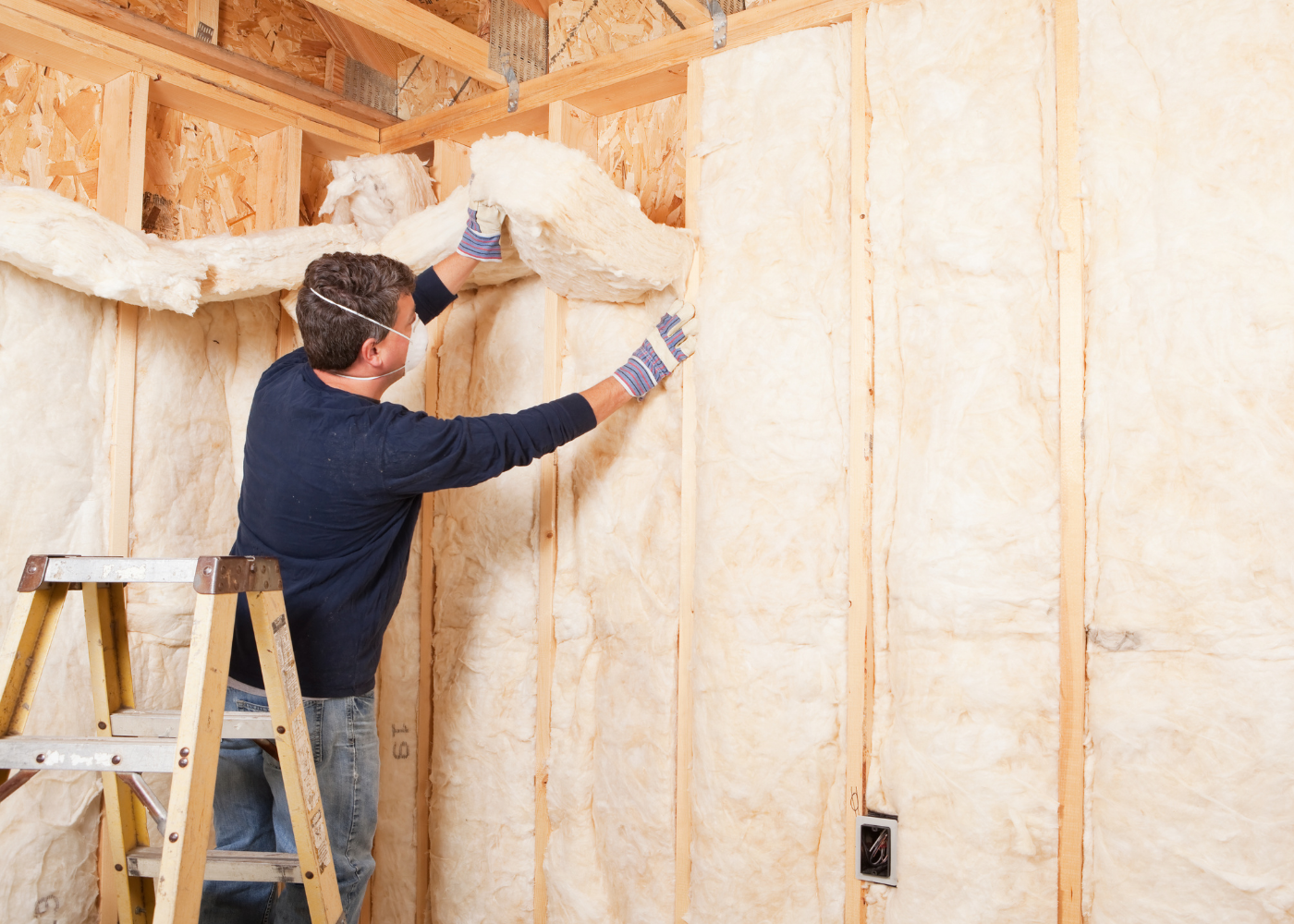 #2 Upgrade The Boiler
The choice of heating systems will have a significant impact on the energy efficiency of the property. A quick way to increase your EPC rating is by replacing the boiler.
From April this year (2022), energy bills for the average UK household hiked by a whopping 54%. By upgrading the boiler, you could save your tenants up to £365 a year.
While installing a new boiler can be costly (anywhere from £500-£3000 depending on the boiler you select) the EPC rating could potentially go up by 40 points. That's four whole grades that might take your property to the top of the class.
#3 Double or Triple Glazing
By getting the windows double or triple glazed, you will improve the insulation of the property right away, which will shrink the heating bills. With double glazing lasting anywhere from 20-35 years, it's a long-term investment worth making to your properties to improve energy efficiency.
In terms of costs, you're looking at approximately £200 per standard-sized window for double glazing. This will be roughly £2000 for an average flat that's two to three-bedrooms.
Double glazing can also increase the EPC rating of your building by approximately 10 points, which is a full grade.
#4 Solar Panels
Thanks to the Solshare, the days of solar power benefits only being for homeowners of free-standing properties is a thing of the past. Energy efficiency via solar panels for flats is now possible with the SolShare – a system that creates a private infrastructure for individual flats to equally access shared solar energy.
A typical SolShare system will increase the EPC rating by as many as 5-15 SAP points and set you back between £2,000-£4,000 per flat total, for the entire solar installation. While a decent investment upfront, your tenants will experience lower energy bills immediately. Compared to the other options for positively impacting an EPC rating, the SolShare definitely gives a solid return on investment from the day it's installed.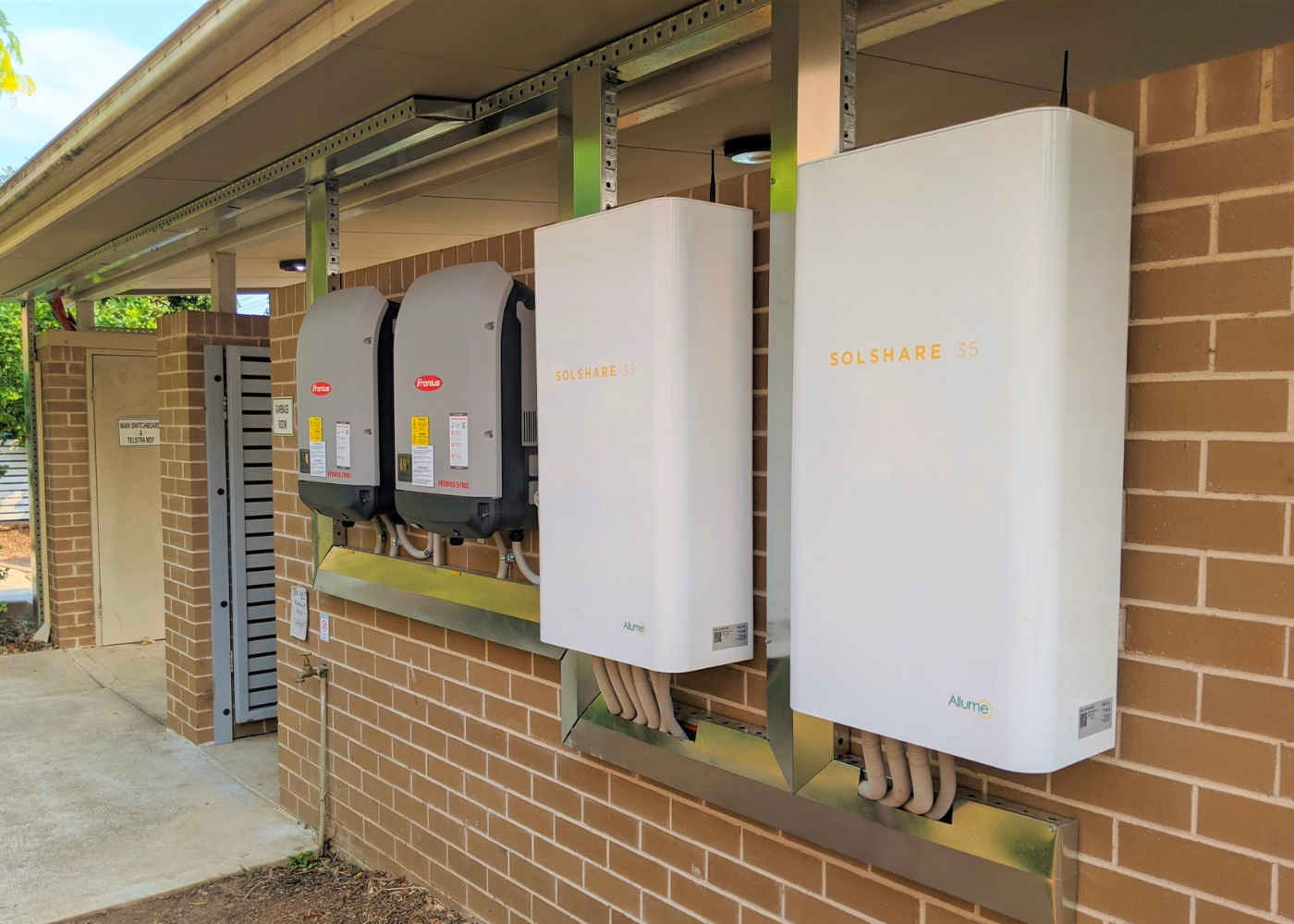 #5 Energy Efficient Heating Sources
It is well worth looking at the heating systems installed in your property in terms of energy efficiency. Hydronic heating is incredibly efficient, with radiators being commonplace throughout the UK. You should keep in mind that your heating system will only be as efficient as the boiler you install to power it (taking us back to Suggestion #2).
If you want secondary heating sources in your building, be mindful of the running costs. Blow heaters, for instance, can end up costing more to run than central heating systems. They chew through a lot of electricity and tend to only warm up a small area of space, as well as being a potential fire hazard. If you're looking at installing something other than hydronic heating, you may consider a wood-burning stove, as opposed to an open fireplace which will likely create greater efficiency and lower running costs.
How Can You Best Improve The EPC Rating of Your Building?
Optimising the EPC rating of your buildings is a must-do from a legislative perspective, as well as to help you and your tenants to manage energy costs. With options available to suit all budgets and properties, now is the time to consider which solutions are best for your building. For flat owners and housing providers, the SolShare is certainly a game-changer with solar panels for flats now being available to millions. Those who live in flats can also enjoy the benefits of lower energy bills and reduced carbon emissions. If the idea of solar power appeals to you for your property or development, get in touch with us to discuss the SolShare and the best options for your project.
A huge milestone has been reached towards achieving net-zero flats in the UK. The SolShare's ability to connect solar PV panels directly to flats is the keystone technology in the initiative.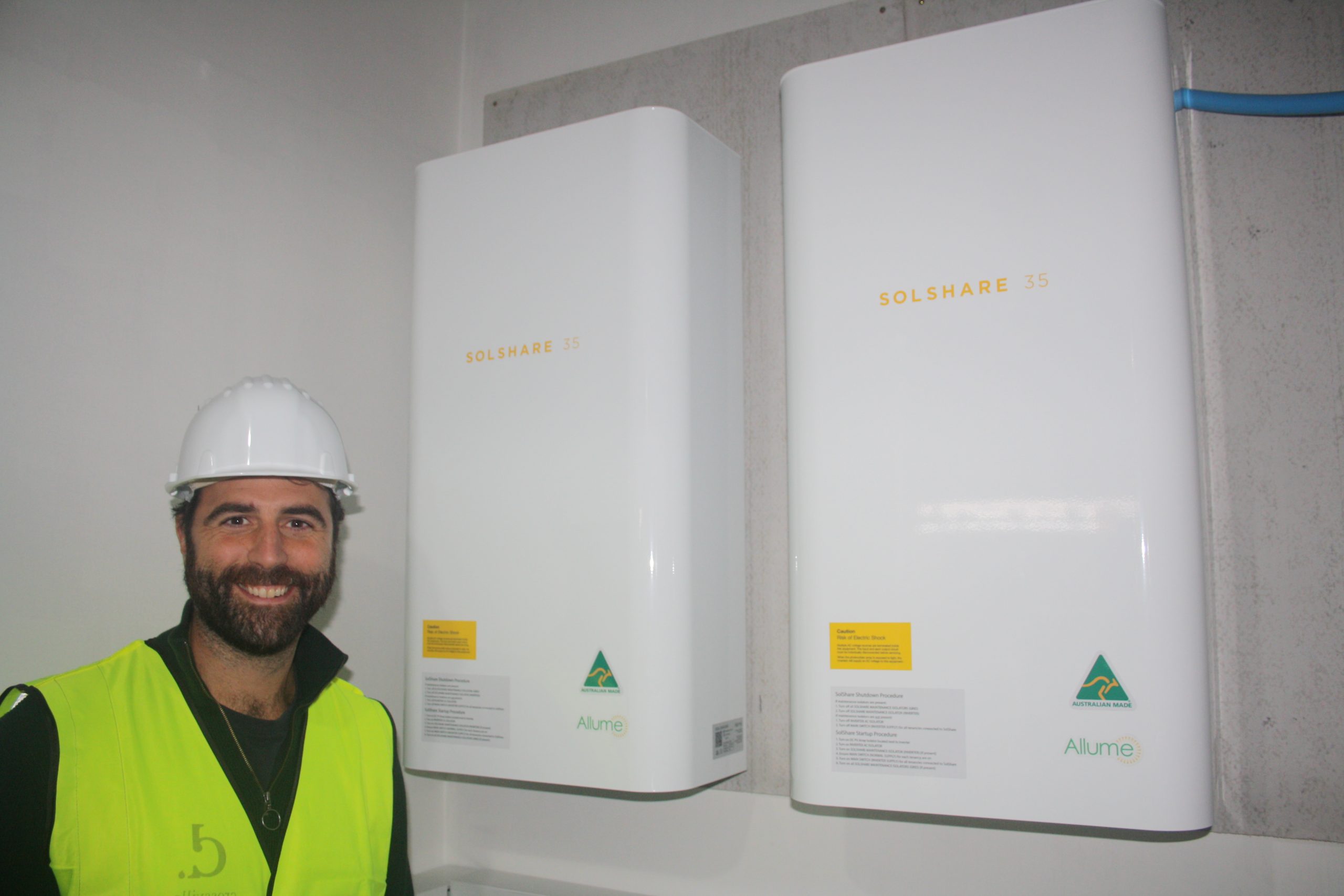 In a world first, Allume's SolShare has been combined with other world-leading, energy-saving technologies to create a near net-zero apartment building in London. Allume's SolShare, alongside technologies created by MyEnergi, Sunamp, & NexGen have been combined to create a solar energy solution that more than doubles the energy bill savings and carbon reduction for every household within the apartment building, if compared to a standard solar system.
Project Overview
The solution achieves this by ensuring that 100% of the solar energy generated by the solar panels is used by the flats. Maximising the solar that's consumed by the flats is vital because the more solar consumed on-site, the more money the residents will save on their energy bills.
As a comparison, a traditional solar system on a standalone home averages just 40% consumption. Increasing this to 100%, by enabling the solar energy to be stored for times when the sun isn't shining, enables every resident to enjoy huge energy bill savings, no matter the time of day they choose to use energy.
Project Consortium
The development, called Whetstone Green Apartments in north London, was brought together by SHA Environmental for MKM Developments and consists of an Allume SolShare solar PV system that connects rooftop solar panels to all 20 flats. Within each flat is a MyEnergi PV diverter, Sunamp Heat Battery and NexGen infrared heating system.
Kelly Lemon, MKM Director said "As a developer, we are proud to be bringing such a progressive scheme to the market. We have proactively worked with the various elements to bring the best technology to the scheme and we're thrilled with the results."
Technical Details
Whenever solar energy is being generated, the SolShare will direct it to the flats to cover their instantaneous energy demands from appliances, devices, lights etc. By doing this, each flat minimises its grid energy usage and maximises its energy bill savings. This optimised delivery is a standard feature of a SolShare solar PV system and already increases the solar consumption from 40% to 50-70%.
However, this project takes it one step further by using a PV diverter to direct any unused solar energy into a Sunamp heat battery charging it for use. The residents can then use this stored energy, in the form of hot water, at a time that suits them. This reduces the residents' requirement for grid energy, keeping their energy bills even lower.
Industry Excitement Over Solar for Flats
The solution has already gained industry acclamation, with the consortium invited to present the solution at the UK's largest renewable energy exhibition, Solar & Storage Live to a packed audience.
Learn More
If you would like to learn more about this project or the companies and technologies that make up the solution, please contact the team at Allume.
Last week, we at Allume were at the edge of our seats as we watched the U.S. House of Representatives vote yes on the Inflation Reduction Act (IRA). Signed into law by President Biden, the IRA includes a historic $370B investment in climate solutions and environmental justice with the goal of reducing US carbon pollution by 40% in 2030.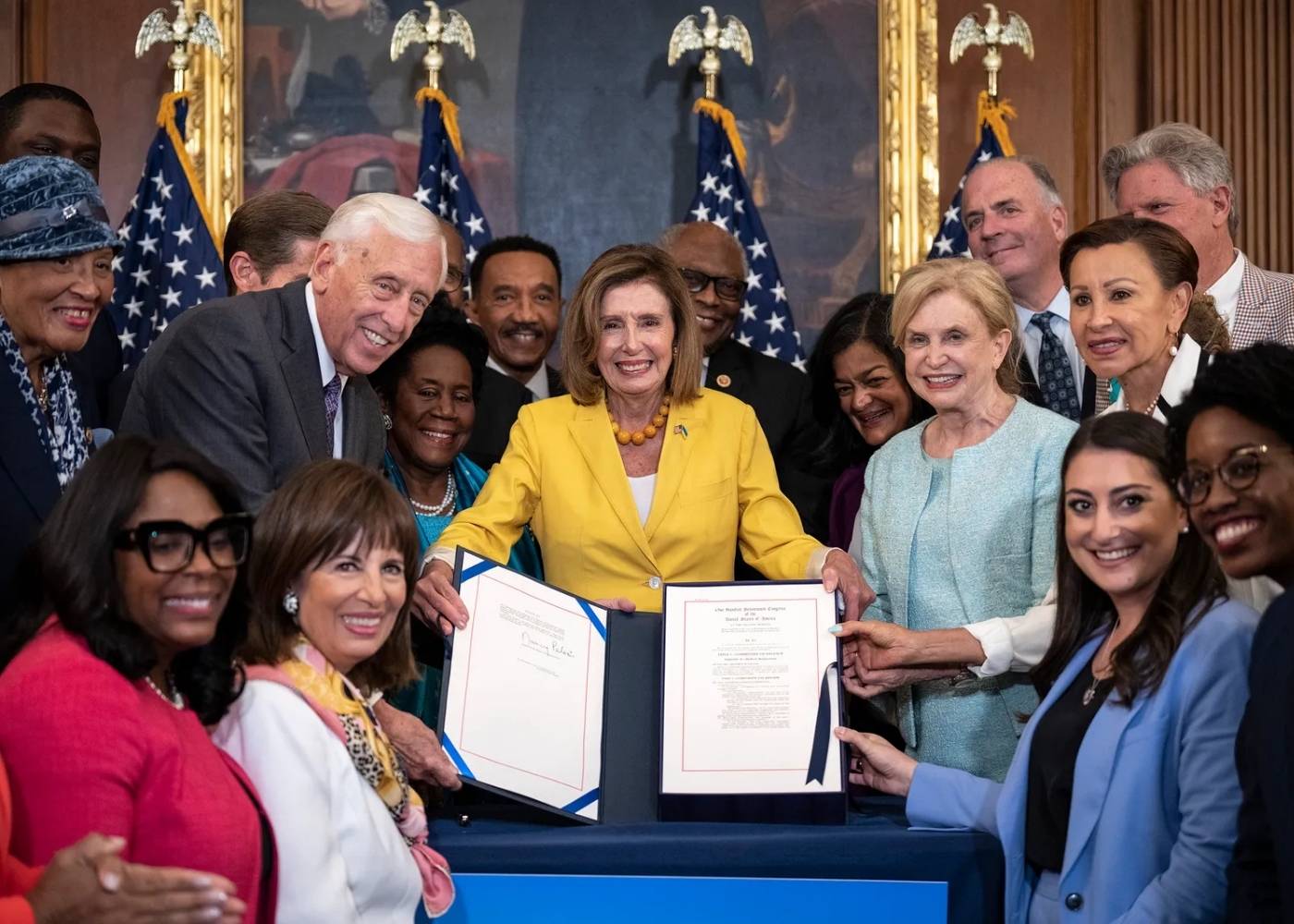 Congressmen applaud after Speaker of the House Nancy Pelosi (D-CA) signed the Inflation Reduction Act during a bill enrolment ceremony after the House passed the legislation. The legislation provides the largest federal investment in to the climate in US history
How Allume Energy can help provide solar for LMI households and apartment renters
With our vision for a world in which everyone can access clean and affordable energy from the sun, we see a tremendous opportunity to extend the financial and environmental benefits of solar to more Americans than ever before.
It is important to note that, historically, federal tax incentives for residential solar largely benefited more affluent homeowners, furthering disparities in access to affordable solar for low to moderate income (LMI) households and apartment renters. With a population that is 43% LMI and apartment units in the hundreds of millions, access to affordable solar remains difficult, especially for communities that have been disproportionately burdened by climate change.
In fact, Allume created the SolShare to bridge the gap to accessible and affordable solar. The SolShare is our award-winning hardware solution that enables residents in apartments (better known in the industry as multifamily homes) to directly access and consume clean energy from rooftop solar panels. By dynamically distributing solar energy throughout a multifamily home, our technology helps lower energy bills for renters and landlords all while reducing a building's reliance on fossil fuels. We call it our win-win-win.
The IRA will help make solar power more accessible
We are excited about the many ways in which the IRA can expand access to rooftop solar for LMIs and apartment renters. Here are parts of this landmark legislation that we see as game-changers for accessible solar:
1. Improvements

to the Investment Tax Credit:
The Investment Tax Credit (ITC) has been increased from 26% to 30%, and may now be transferred or sold to other taxpayers. Previously, a tax investor buying a credit was required to have an ownership interest in the facility receiving the credit. Now, these credits can be sold directly to anyone with tax liabilities. This means that non-profits with negligible tax profiles that install solar can on-sell the tax credits as a source of revenue
The 30% applies to both business and residential projects, including projects installed in 2022, and will last until the end of 2032, creating long-term investment stability for the industry
Batteries connected to solar power will also qualify for the ITC, even if they are not entirely charged by the solar
2. Additional Credits for Projects that Meet Key Criteria
Along with the 30% ITC base, power producers can add on:

10% by using a certain percentage of US manufactured products
10% for facilities with retired coal infrastructure, or that had high employment levels by the coal, oil or natural gas industry
20% for solar projects in low-income communities

Adding the 30% tax credit base, 10% for domestic production, 10% for catering to former fossil fuel communities, and 10% for selling solar to low income families – a tax credit could add up to whopping 60%
3. Rebates for Energy Saving Technologies
The IRA provides $4.3 billion to State Energy Offices to establish rebates for a variety of home energy upgrades under the Home Owner Managing Energy Savings (HOMES) rebate program
While subject to state implementation, rebates for multifamily apartments included $4,000 per dwelling unit and a maximum of $400,000 per multifamily building for retrofit projects that increase energy savings more than 35%
4. Grants and Financing for Energy Justice Initiatives
$7 billion for renewable energy deployment – including rooftop and community solar – on low-income and disadvantaged communities. This will greatly help span the gap between high and low-income communities' solar rollouts
$8 billion for investments in reducing greenhouse gas emissions and promoting environmental justice, exclusively allocated to low-income and disadvantaged communities
If you are a renter, building owner, or solar installer, please get in touch. We look forward to seeing how the team at Allume Energy can help you make the most of rooftop solar for your apartments or multifamily homes.
More than 20 municipal governments in Victoria have taken a significant step forward in shaping the way new apartment property developments could be better for both residents and the environment. This is a huge step in the right direction, and thankfully the team at Allume Energy are in a great position to support developers in meeting these proposed changes with our rooftop solar solution for new apartment developments.
How property developers shape our city
Few people have as much influence in shaping cities as property developers. They take an old building or a parcel of land, and then build homes, retail spaces and offices. These new buildings will be around for many decades to come and leave a lasting impact on the neighbourhood. Whether that impact is a net positive or detrimental to the community depends on a lot of factors. One way that government can ensure that the new apartment developments improve amenity and are comfortable and liveable for their residents that live in them, is through regulations in planning schemes.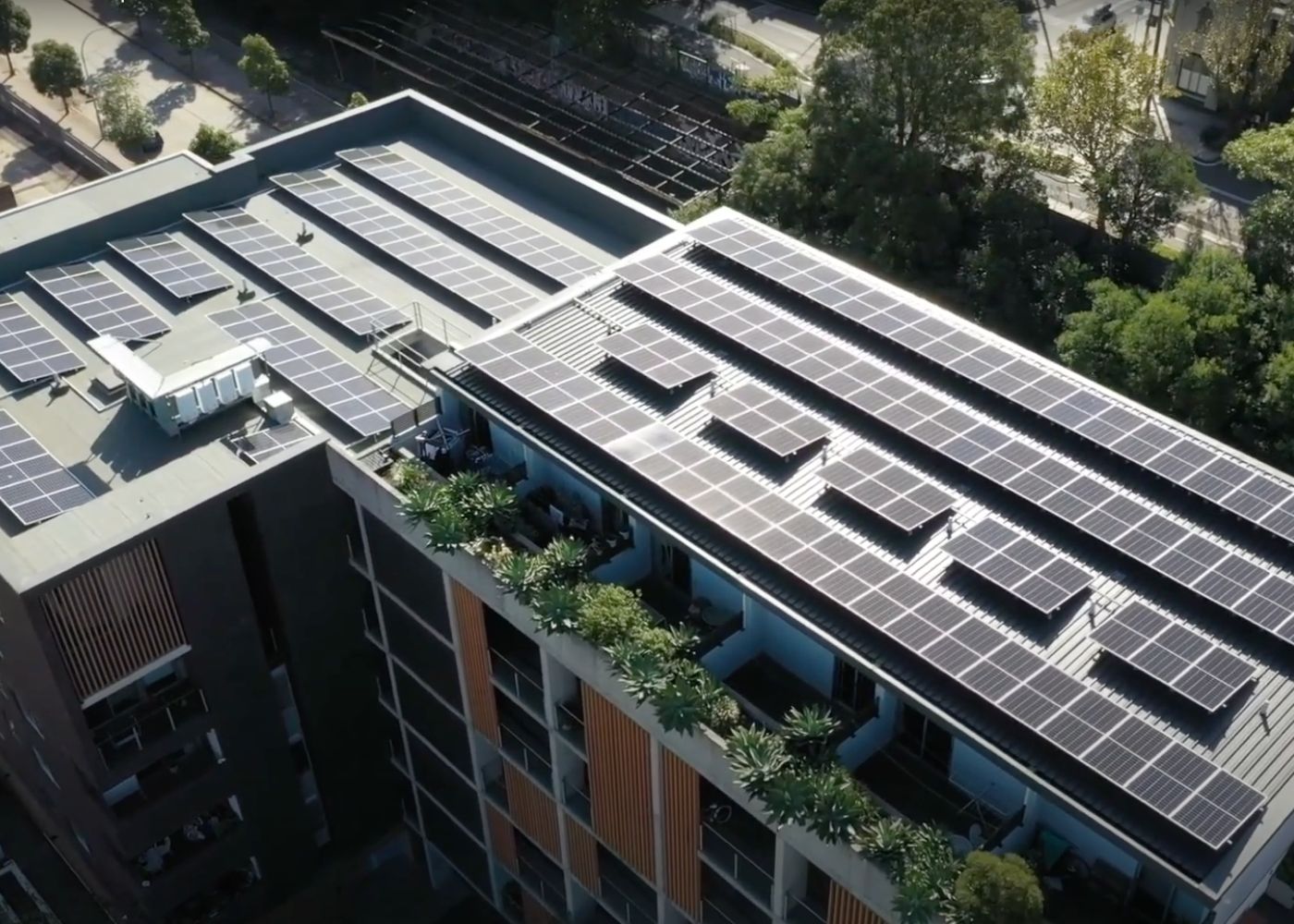 Collaboration across municipalities to support zero carbon developments
In Victoria, Australia, 24 municipal governments have joined to support a "Zero Carbon Developments Joint Planning Scheme Amendment" (JPSA). The effort has been coordinated by the Council Alliance for a Sustainable Built Environment, which has been toiling on this for years, and ensuring the amendments received endorsement from all of the councils.
Under the proposed changes, new apartment buildings and commercial and industrial developments would need to:
>  Produce net zero carbon emissions, to reduce climate impact.
>  Make buildings more energy efficient, to keep electricity running costs low.
>  Better manage water quality, use and collection, to help clean-up our waterways.
>  Protect and enhance greening and biodiversity to support pollinators (bees) and keep buildings cool.
>  Be more resilient to changing climate impacts.
This is great news, and a step in the right direction for ensuring that apartment buildings in Melbourne and Victoria's regional cities are easier and cheaper to cool in summer, heat in winter, and are more comfortable for their residents while treading lightly on the environment.
Setting a minimum requirement for rooftop solar
When it comes to renewable energy, the JPSA is strong on ambition. It proposes that new apartment developments have rooftop solar installed with a minimum of:
>  1 kilowatt of solar panel capacity per dwelling; or,
>  25 watts of solar panel capacity per square metre of the building's footprint.
Allume Energy recommends 1kW of solar capacity per dwelling as a minimum amount that will make a significant difference to electricity bills. The JPSA is therefore in line with our customer guidance. For example, if 10 apartments share at least 10kW of rooftop solar through our SolShare hardware, their electricity bills will reduce by around a third. If they share 20kW, the savings will be between 40 and 50%.
Why is this impact so high, compared to detached home solar installations that are typically 5kW in size? The SolShare constantly monitors electricity consumption by the apartments and sends any generated electricity to the customers that are using power at that point in time, so the solar power supply to an individual apartment is not capped at 1kW.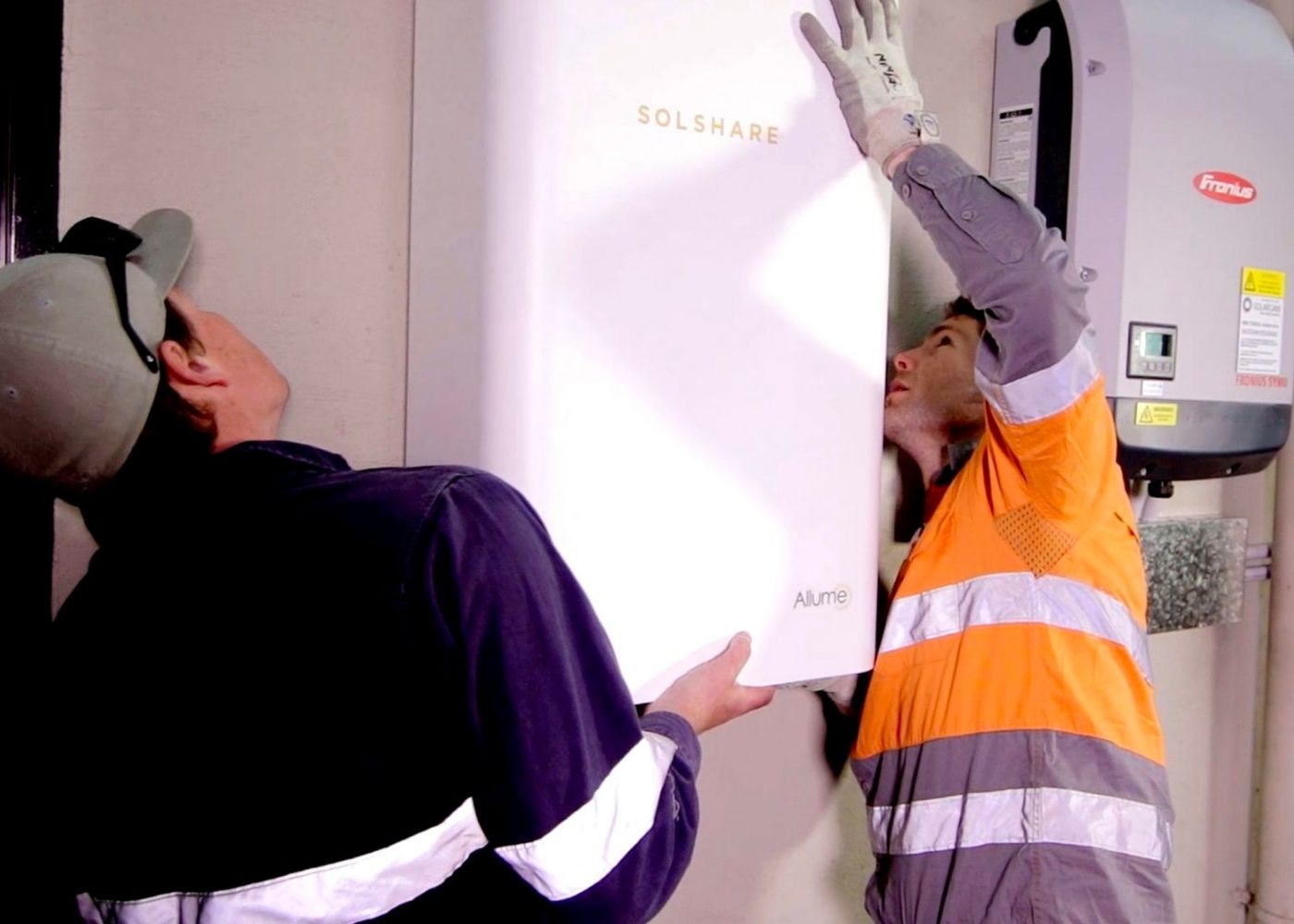 What next for the JPSA?
The 24 municipal governments submitted their proposal to the the Victorian Minister for Planning, the Hon. Lizzie Blandthorn MP, on 21 July. The Minister will need to approve a public exhibition of the proposed changes. If approved, there will be a consultation process that will take at least 6 months. Members of the public will have the opportunity to have their say on the changes. The amendments will then be finalised and put to the Minister for Planning for approval.
If the changes go through, nearly all new apartment buildings will need to meet these standards. If that is something you want to see, make your voice heard if and when the amendments go to public consultation.
Are you interested in incorporating rooftop solar for your next apartment development?
If you are looking to develop an apartment building, a good resource on achieving zero carbon developments is provided by the City of Moreland and be sure to contact us to learn how we can help connect the apartment to shared solar.