Category:
Awards & Certifications
Allume Energy's SolShare technology is the winner of the Most Innovative Product (Hardware) at the Housing Digital Innovation Awards 2023 in Birmingham.
The SolShare technology was selected as the world's only solution for connecting multiple flats to a single rooftop solar PV system.
Without the SolShare, solar energy for flats is technically and financially infeasible; it allows people who live in flats to finally access clean, affordable electricity.
A SolShare PV system typically adds between 5-15 SAP points to a flat for a total cost of just £2,000-£4,000 per flat. It saves an estimated 25% in installation costs as compared to a typical solar system and typically reduces the energy bills of apartment residents by 40%.
Allume Energy extends thanks to Housing Digital for creating the opportunity to celebrate the dedication and drive of everyone striving for innovation and excellence in UK housing.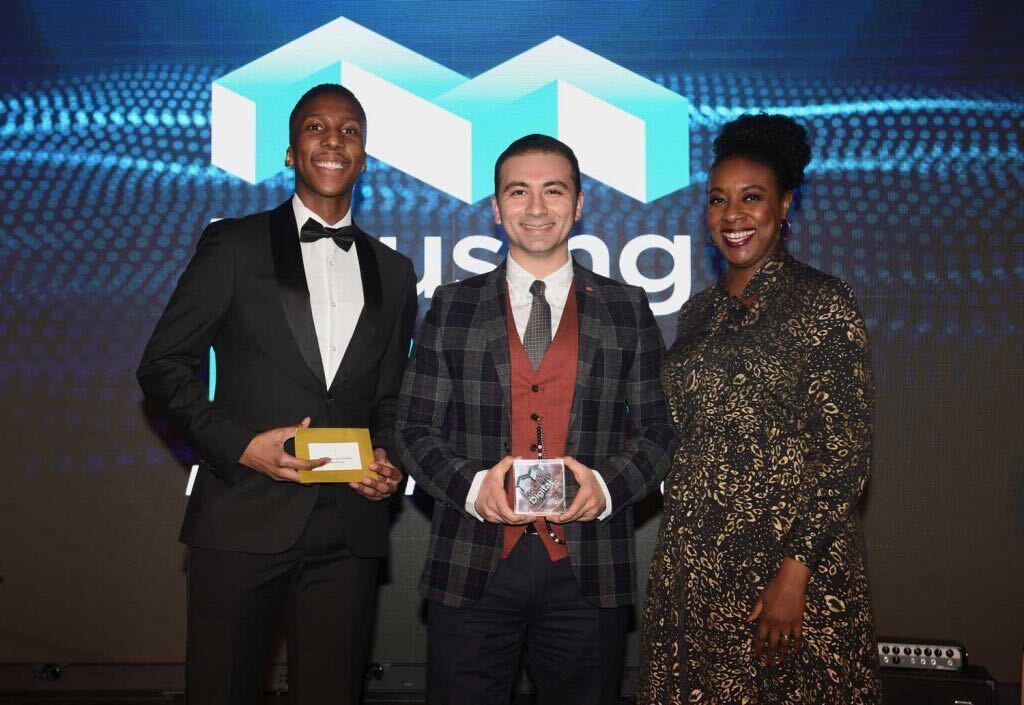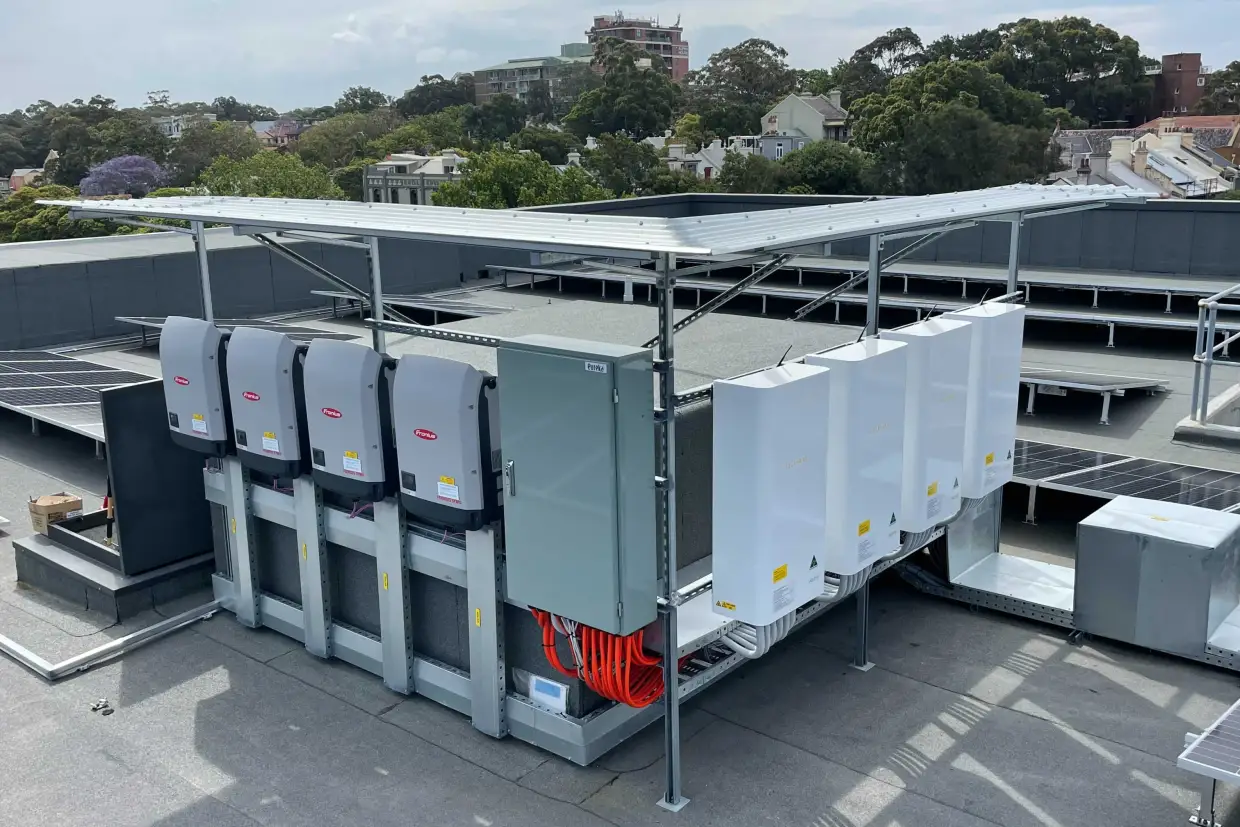 Allume Energy has recently been announced as one of the Sustainability Leaders by the Australian Financial Review – and we couldn't be prouder! The list features some incredible Australian innovators and we're delighted to be named amongst them. All working together for a greener and more sustainable future.
Special Mention for the SolShare
The SolShare is the world's first and only hardware solution for sharing rooftop solar for apartments. Using a single rooftop system, multiple apartments in a building can connect and enjoy the benefits of solar energy. On average, an apartment can save $400 every year on electricity bills. Furthermore, each installation saves 15 tonnes of carbon dioxide being released into the atmosphere each year.
With electricity prices surging all over the world and more people aiming to reduce their carbon footprint, solar energy is becoming ever more popular. There's an immediately addressable market of $US50 billion across the three main regions for Allume. This means there's huge room for growth both overseas and in Australia. Furthermore, over 2 million Australians live in apartments and with Allume's unique technology, it's not just homeowners with large rooftop spaces that can benefit from solar energy.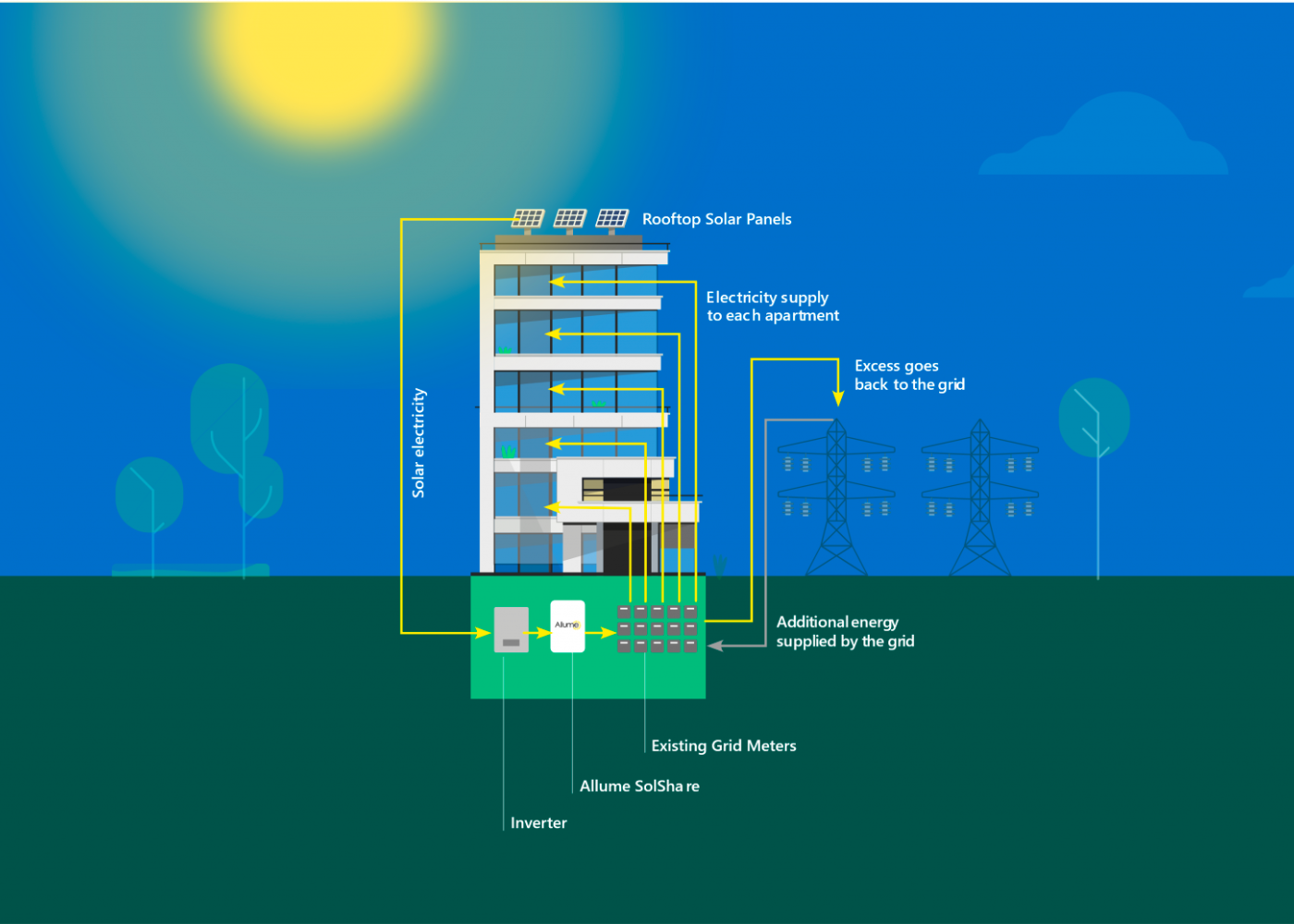 Other Sustainability Leaders in The Resources, Energy and Utilities Category
Allume Energy won the Innovator Award for the 2022 Financial Review Sustainability Leaders, but within the category of Resources, Energy and Utilities there were a number of incredible companies doing hugely exciting things for a more sustainable future.
The category winner was ResourceCo, a company that has been recycling and repurposing waste materials for the last 30 years. Each tonne of waste that doesn't end up in a landfill saves a tonne of CO2 from being emptied into the atmosphere. So far, ResourceCo has saved 60 million tonnes of CO2 from being released!
We were also amongst companies like Delorean Corporation, who use anaerobic digestion from organics found in landfill to deliver renewable gas, electricity and heat. Fortescue has set industry-leading targets and aims to be carbon neutral by 2030 and use renewable energy at all mine sites.
In addition to these is Discover Energy, a company that uses technology to sell energy with the aim of providing consumer empowerment, transparency and value to the energy network. They use Mantra, a Virtual Power Plant platform to achieve this.
To find out more about all the companies and winners of the Sustainability Leaders, you can read the full Australian Review article here.
Allume Energy – Providers of Shared Solar
For years, solar energy was restricted to those who had the space to install solar panels. Now, thanks to the SolShare, apartment residents and owners can also receive solar energy. If you'd like to know more about apartment solar and whether your building could benefit from the SolShare, get in touch with the team at Allume Energy.
Being recognized as one of the AFR's Sustainability Leaders is a huge honour. We're proud to be amongst such innovative and exciting companies that are really making a difference when it comes to sustainability and the future of our planet.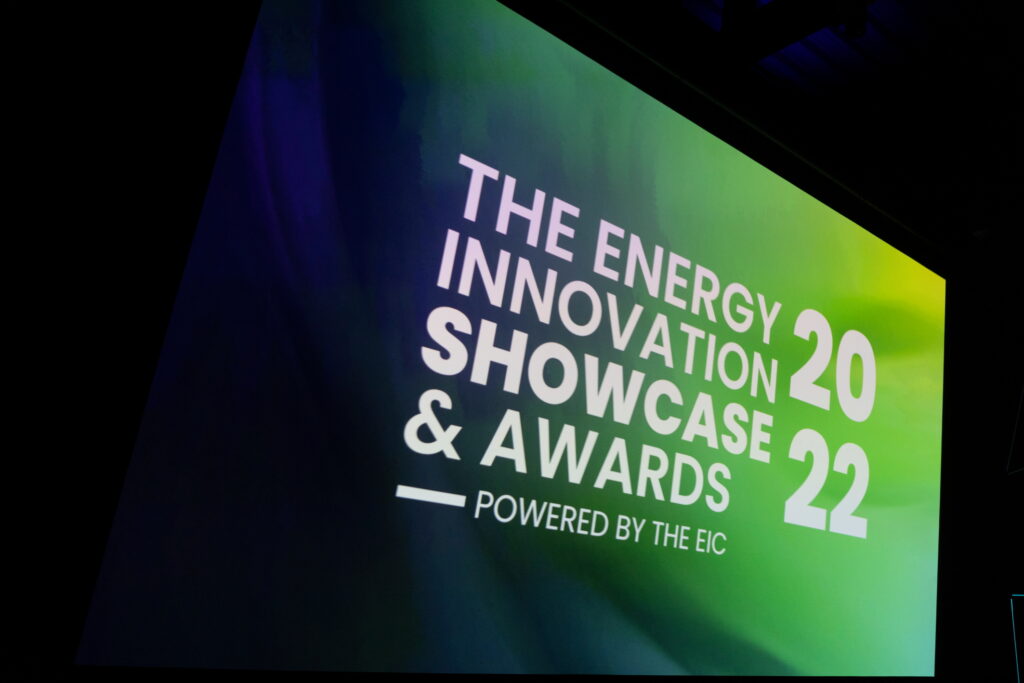 Allume is proud to have been awarded 'Best Innovation – Electricity' for the SolShare at this year's Energy Innovation Centre (EIC) awards. The judges highlighted the SolShare's environmental benefits of enabling flats to connect to rooftop solar panels, as well as the social benefits of unlocking solar for social housing residents that live in apartment buildings.
What Did Allume's General Manager Have To Say?
Allume's General Manager of Europe was in Liverpool to collect the award. When receiving the award, Jack was asked what the next 12 months looked like for Allume:
"Connecting flats to solar is a global problem that Allume has proudly solved. Our plan is, of course, to get as many apartment residents enjoying the benefits of solar as soon as possible. But we have a primary focus on social housing buildings. Often social housing residents lose out on new technology that can save them money – what's key with the SolShare, is that it's affordable for housing providers, enabling them to install systems on their buildings, achieve their sustainability goals and importantly, help those in society that often need it most."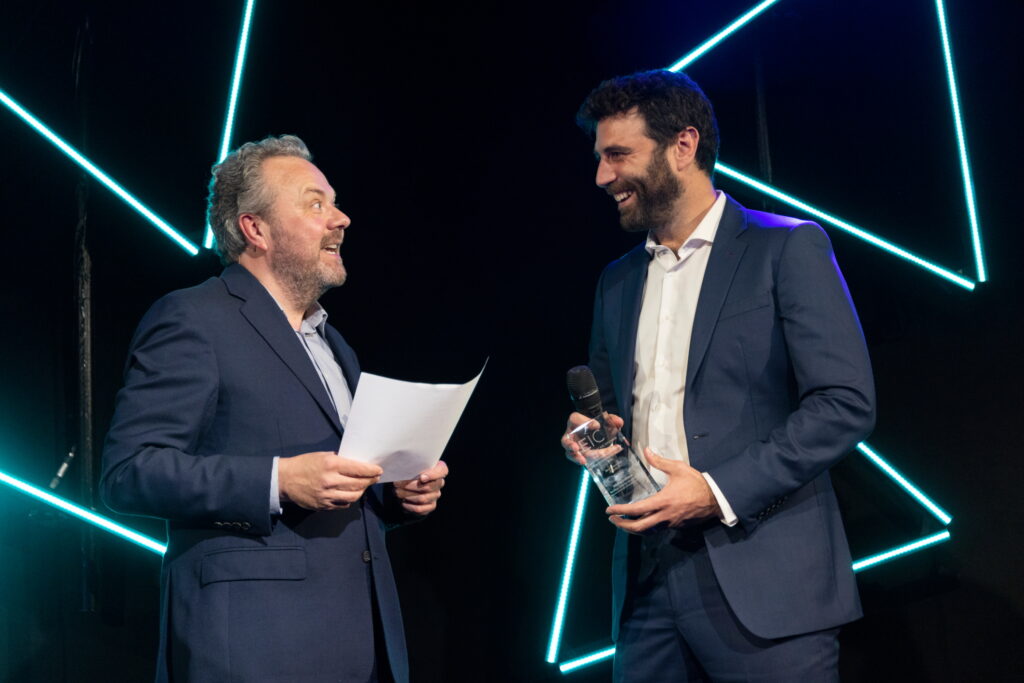 What Does the Award Mean for Allume?
The EIC is owned and run by the UK's largest electricity distribution network operators (DNOs) and the 'Best Innovation – Electricity' award is regarded as one of the most prestigious technical awards that Allume can win in the UK – further cementing our credibility as the go-to solution for apartment solar.
The DNOs who own the EIC include UK Power Networks, SP Energy Networks, Northern Powergrid, Scottish & Southern Electricity Networks, and National Grid.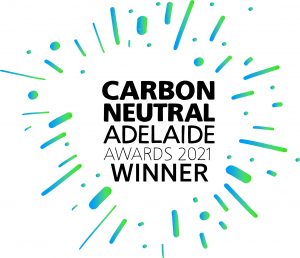 Held every two years, the Carbon Neutral Adelaide Awards celebrate the contributions by Carbon Neutral Adelaide Partners with the shared aspiration for the City of Adelaide to become a carbon neutral city.
Allume Energy and Suntrix Solar and Battery Storage took home the Achievement in Energy & Built Environment award at the Carbon Neutral Adelaide Awards 2021 for the Hurtle Square project.
The Hurtle Square project resolves a significant hurdle for strata communities wishing to access the benefits of shared solar and sets a precedent for apartments and shared strata communities across the City Of Adelaide and South Australia.
The project introduced the application of Allume's SolShare technology in Adelaide apartment complexes, enabling power generated from a rooftop solar system to be shared between multiple dwellings within the same building.
The two SolShare systems in combination with a high performing 62kWp solar array, facilitate smart distribution of clean energy to participating units within the apartment building. This technology monitors the demand of each residence on site and optimises the solar delivery based on who needs the energy at any point in time, while ensuring every apartment receives the same amount each month.
With SolShare, the optimised solar usage results in a reduction of grid energy usage of approximately 100,740 kWh per year – the equivalent of saving approximately 51 tonnes of carbon dioxide from entering the atmosphere. This technology is future ready and can integrate battery technology and electric car charging stations into its networks.
Winners were announced at a ceremony at Adelaide Town Hall with the Hon. David Speirs MP, Minister for Environment and Water, and the Lord Mayor of Adelaide, Sandy Verschoor. Suntrix accepted the award on behalf of the project team, alongside our Hurtle Square client Joshua Baldwin at Munro Property Group. A huge thanks to them, as well as Martin Wilkes and David Pickard of SA Power Networks, George Nesic of OTR, and the whole team at Suntrix Solar and battery Storage and Allume Energy.
Congratulations to all the winners and finalists of the third biennial Carbon Neutral Adelaide Awards.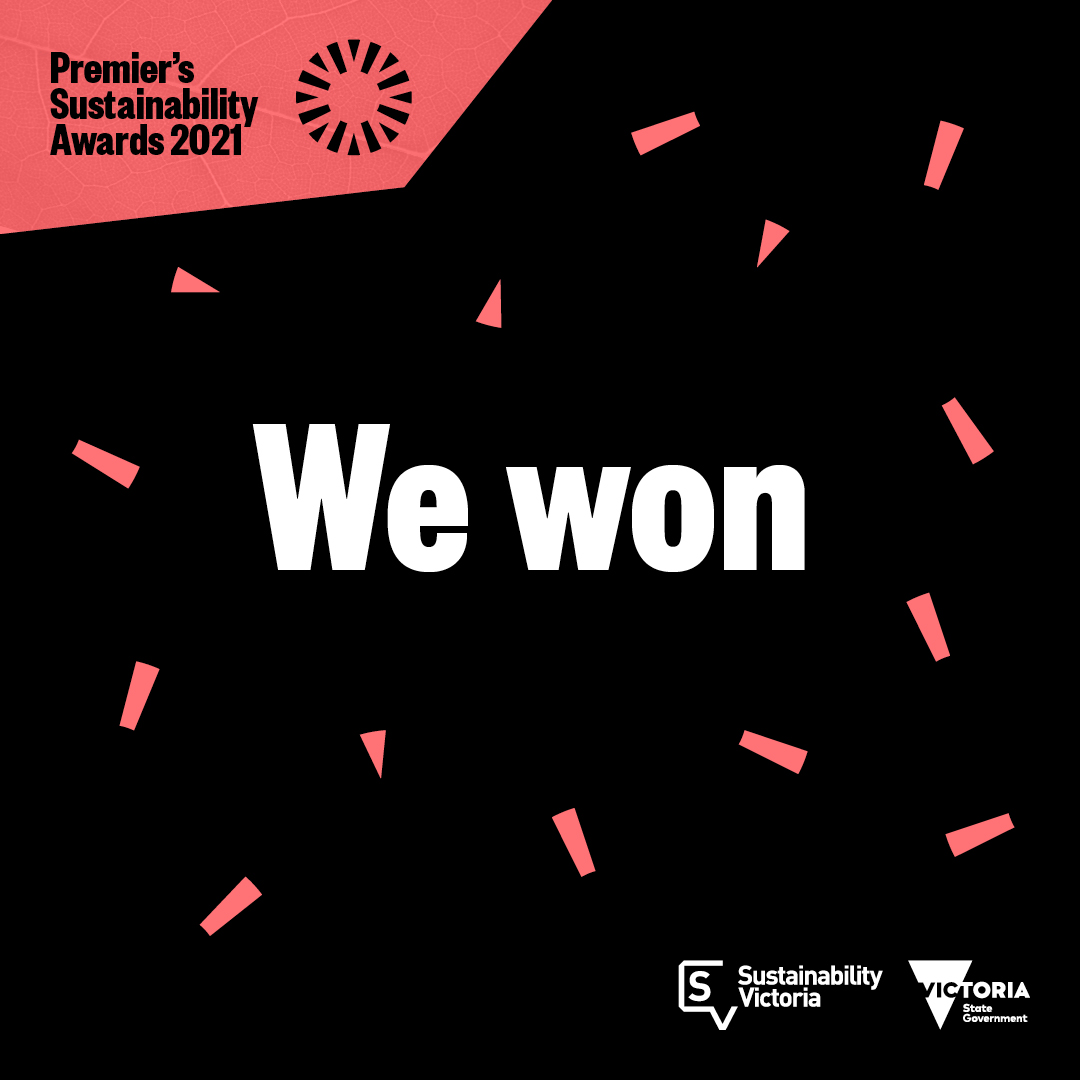 Allume Energy has won the Premier's Sustainability Award, recognised as Victoria's Industry Leader in the Clean, Affordable and Secure Energy category.
Now in its 19th year, the awards program celebrates individuals, communities and organisations across Victoria in Australia who are leading the way in sustainable innovation and practices across all sectors.
This year, the six award categories were redesigned to align with the globally accepted United Nations Sustainable Development Goals. From renewable technologies to recycling and waste management initiatives and creating sustainable communities, Allume was honoured to be in a cohort of finalists and winners leading the way in transforming Victoria's sustainable energy transition.
Winners were announced at a virtual ceremony this week that included special acknowledgements from The Hon. Dan Andrews MP, Premier of Victoria and The Hon Lily D'Ambrosio MP, Minister for Energy, Environment, and Climate Change.
During the award ceremony the judges highlighted Allume's contribution to clean, affordable, and secure energy through our rooftop solar sharing technology, the SolShare, and noted the recognition had been awarded for the contributions made to date as well as the significant future contributions the SolShare technology will make in Australia and overseas in the coming years.
Allume's CEO & Co-Founder Cameron Knox accepted the award on behalf of the team. "Allume was founded to unlock the benefits of solar for all and we're thrilled that our technology has been recognised for supporting Victoria's sustainability goals and an equitable renewable energy transition. Congratulations to the team, all the finalists and winners."
Thanks to Sustainability Victoria, the Environment Protection Authority and Solar Victoria for this recognition and their ongoing support.
For more information on the awards, including all the finalists and winners visit https://www.sustainability.vic.gov.au/psa-2021-finalists
Allume Energy's solar sharing technology, the SolShare, won the Demand Side Innovation Award at this year's Start Up Energy Transition (SET) Festival.
SET is the brainchild of the German Energy Agency (dena), the World Energy Council, and the German Federal Ministry of Economics and Technology, with the aim of accelerating innovation in the global energy transition.
A panel of expert judges selected the SolShare from 543 applications from 89 countries, cementing it as one of the most respected awards in the industry. This is supported further by the calibre of supporting partners of the award, that include BayWa r.e., Berlin Partner, Future Energy Ventures, GTAI, InnoEnergy, Powercloud, Shell and the Swedish Energy Agency.
Allume's CEO and Co-Founder, Cameron Knox and General manager of Europe, Jack Taylor were thrilled to attend the award ceremony in Berlin Germany earlier this month, accepting the award on behalf of Allume as it was live-streamed across the world. You can watch the moment it all happened in the video below.
Jack said "Winning the SET Award for Demand Side Innovation is true testament to Allume solving a global problem – how to install solar on apartments. This will help to accelerate our business growth across the world and solidify the SolShare as the go-to technology for apartment solar."
Cameron said "Winning this award wouldn't have been possible without the hard work and exceptional team work that everyone at Allume continually shows. Congratulations to the entire team"
This recognition has opened new opportunities for Allume in Europe and further proven that the SolShare is the market leading hardware for connecting apartments to rooftop solar.
You can read the full press release on the dena website.
Allume has been selected as one of three finalists for the Demand-Side Innovation award at the Startup Energy Transition 100 awards!
We couldn't be more pleased with the result, especially given the high number of high-calibre entrants to this year's award. Our selection as a finalist was announced by Dr. Angela Wilkinson, Secretary General and CEO, World Energy Council, who was especially complimentary by revealing that there had been over 500 applications from 89 countries.
You can watch Angela make the announcements here:
The Startup Energy Transition (SET) is the brainchild of the German Energy Agency and World Energy Council. Each year they facilitate the Berlin Energy Transition Dialogue, which brings together the biggest names in the renewable energy industry. This year, German Economic Affairs Minister Peter Altmaier and President of the European Commission Ursula von der Leyen opened the event with special guest speakers including US Administration's Special Presidential Envoy for Climate John Kerry and US Secretary of Energy Jennifer Granholm.
The winners will be announced at the (hopefully!) in-person SET Tech Festival in German later in the year.
More about the European Market
With over 40% of Europeans living in apartment buildings, having a solar solution that works for them is vital in the transition to a sustainable future. With the SolShare being able to supply solar to apartments in low to medium rise apartment buildings, that equates to over 200 million Europeans who are now able to access solar energy via a SolShare system. Allume's expansion into Europe has already caught the eye of not only industry bodies like SET but also noteworthy solar industry players in multiple countries from the UK in the West to Romania in the East.
If you are interested in partnering with Allume to provide the SolShare solution in your area, get in touch to learn more.
Allume Energy is pleased to announce that their SolShare technology is the first Power Division Control System (PDCS) to become UL certified. The SolShare is the world's first behind the meter solar sharing technology for multi-family homes and apartments, allowing multiple consumers to share the benefits of a single rooftop solar array. UL certification allows the SolShare to be sold in the US, unlocking a significant new market for Allume. This technology was initially developed in Australia for three-phase grids, but now includes a split-phase model to meet the requirements of the US market.

"Achieving UL 1741 certification for the SolShare is a huge milestone. It is very satisfying to have a global leader in product safety put their stamp of approval on our product," said Allume Energy's Chief Technology Officer Kristy Battista "This provides the green light for deployments in the US market, and will also assist in our broader global expansion."
UL is a leading global safety science organization, and one of the most recognized marks representing safety and trust. The SolShare has specifically earned certification to UL 1741, the Standard for Inverters, Converters, Controllers and Interconnection System Equipment for Use With Distributed Energy Resources.
"At UL, we believe in safety through science, and as experts in this field, we work with manufacturers to build trust in the safety, security and sustainability of products. We congratulate Allume Energy on the certification of the SolShare and applaud their priority on product safety", said Francisco Martinez, business development director of UL's Energy Systems and eMobility division.
UL certification involved the SolShare being subjected to a variety of testing, including high temperatures, removal of ventilation, abnormal overloads, short circuiting inputs and outputs, inducing failures in specific electronic components, dielectric strength, ground impedance, static load and environmental ingress. All of which it successfully passed.
"To confirm that the SolShare continues to operate, or shuts down in a controlled manner when exposed to operating extremes that are rarely experienced in the real world provides further validation of Allume's thorough design and internal testing approach," said Ms. Battista.
Allume Energy has already made significant progress with US-based implementation partners, and the UL Mark is a major milestone in unlocking the market potential for shared solar in multi-family buildings in the United States. There are 22.2 million occupied multifamily units in the United States, of which approximately 75% have the roof space for solar. This represents a US$75 billion market opportunity.
The future is bright for Allume Energy!
About Allume Energy
Allume Energy's vision is a world where everyone has access to rooftop solar. To make this happen, Allume Energy developed a world-first technology – the SolShare – which allows one rooftop solar installation to be shared by residents in a multifamily home. This helps families reduce their electricity bills and carbon footprint.
In 2020 Allume Energy won the Innovation Award from the Clean Energy Council, the peak cleantech industry association in Australia. Allume Energy is a portfolio company of Elemental Excelerator and a finalist in Free Electrons 2020.
Allume Energy was founded in 2015 and is headquartered in Melbourne, Australia.
Media: Alex Marks, +61 413 766 792 alex@allumeenergy.com.au
The results are in and Allume has won this year's Clean Energy Council's Innovation Award with the SolShare – we couldn't be more thrilled! Our world-first solution to behind-the-meter solar sharing has been selected by the judges as Australia's most innovative technology in renewable energy.
Allume's SolShare beat 'hundreds' of other entrants to reach the final alongside 5B's rapid deploy solar system and Western Power's stand-alone power systems. Following a rigorous judging process, the Clean Energy Council selected Allume as winners.
Allume's CEO, Cameron Knox said:
"We are thrilled to be recognised with such a prestigious award. We are so proud of what we have been able to achieve, and very excited about the future of the SolShare and Allume. It is fantastic to have the Clean Energy Council's support in our vision to unlock rooftop solar for those missing out."
Allume challenged itself to develop a product that solves the huge market gap of supplying solar energy to multi-unit buildings. Developing a technology that actively controls the division of power to multiple, separately metered units at once took 4 years of research and development, and has resulted in the SolShare creating a brand new technological category of 'Power Division Control System'.
Allume's CTO Kristy Battista said:
"What an honour! Winning this award is the result of all the hard work and commitment that's been put in by the Allume team and I couldn't be prouder. Amazing things can happen when you combine a genuine market need with innovative thinking"
The interest in the SolShare since coming to market in 2019 has been immense, with Allume rapidly expanding across Australia and into the US, with further expansion in the EU set for 2021. With installs covering a wide range of buildings, including community housing, new builds, not for profits, and retail units.
Allume's Head of BD, Jack Taylor said:
"The traction that we have gained since bringing the SolShare to market last year has confirmed to us that we have solved a significant problem that faced the renewable energy industry – how do you install solar panels on apartment buildings? Winning the Clean Energy Council's Innovation Award has reinforced our belief that we are solving a problem that really matters with a unique solution."
The judges were impressed by the innovation shown with the SolShare and its ability to unlock solar for buildings that have previously been locked out. Apartment residents are finally able to enjoy the countless benefits that stand-alone home dwellers have enjoyed for years, which are even more significant during the current climate.
Alex Marks, COO, said:
"Our technology is bringing the benefits of rooftop solar to those that couldn't previously access it. Social housing residents, renters in apartments, and family-owned businesses are now benefiting from lower electricity bills and contributing to climate change action."
For more information on the SolShare, you can get in touch via our contact page.
Today the Clean Energy Council (CEC) announced that Allume Energy is one of only three finalists for the CEC's Innovation Award!
The Innovation Award is one of the most prestigious cleantech award in Australia, awarded by the peak body that spans all renewable energy sectors. We are incredibly grateful that a panel of industry leaders has selected our SolShare technology as one of the finalists from amongst hundreds of submissions.
Our submission focussed on how the Australian-made SolShare opens up new markets for rooftop solar, how it enables solar access for those that have previously missed out, and how it increases on-site consumption of solar using optimisation.
The Allume Energy SolShare – shortlisted for the CEC Innovation Award
We showed the capability of the SolShare by showcasing the installation of the SolShare on Housing Choices Australia's community housing apartments in Altona North, Victoria.
We think this case study is a superb example of how rooftop solar can be used as a targeted way can supporting low-income residents in community housing get through the current economic slump, and then for the next 20 years of the system's life.
The benefits experienced by the 44 households living in the community housing complex in the first six months since the installation of the SolShare include:
39% reduction in electricity consumed from the grid.
Electricity bills reduced by $6,929, or over $155 per household (when modelled against the Victorian Default Offer).
Avoided emissions of 40 tons of carbon dioxide (equivalent to driving a late-model sedan 150,000km).
Increased self-consumption by 21% when compared to individual installations of 1.5kW per apartment.
The other shortlisted finalists for the CEC's Innovation Award are 5B for their technology that allows rapid deployment of solar farms, and Western Power for the deployment of stand-alone power systems at the fringe of their grid. You can find out more on the Clean Energy Council's website.
The selection panel will be announcing the winner on 25th August – so stay tuned!