SHARE
Kristy Battista |
16 May 2022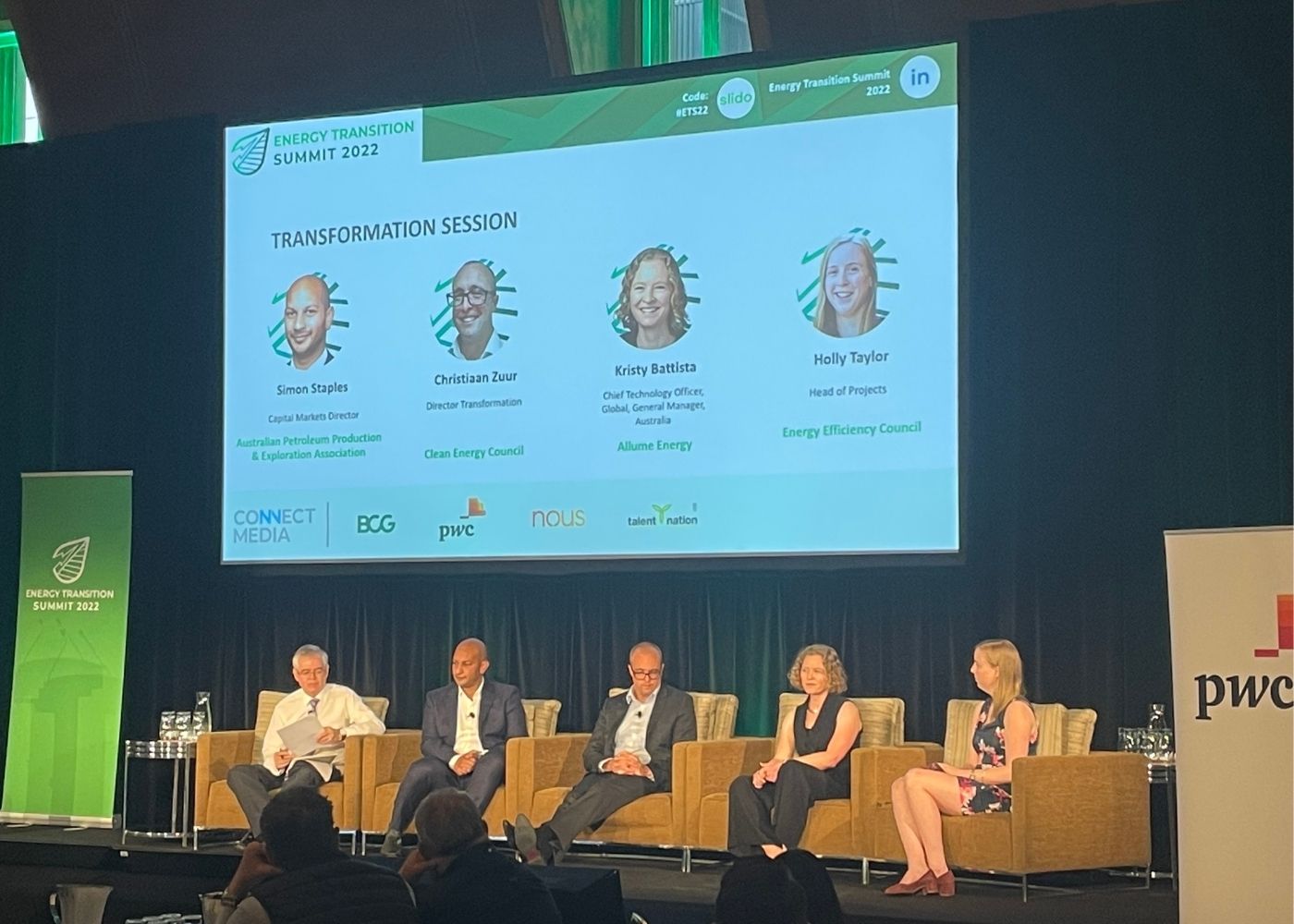 It was fantastic to be involved in the Energy Transition Summit in Sydney, Australia last week, which focused on the critical need to transition to sustainable energy systems, the very real challenges ahead and the collaboration across sectors that will be required on a scale that has never been seen before.
It was both a sobering day, being reminded that we have less than nine years to achieve net zero, and a day full of opportunity, highlighted by inspiring talks and reminders about this country's potential, including for example that Australia receives approximately 10,000 times its energy consumption needs in solar radiation each year.
How Allume is supporting the transition to clean energy
I spoke from the perspective of a growing business using technological innovation to solve a very real market need. For those of you that do not know Allume's history, we were born out of a Melbourne based start-up accelerator in 2015, and today we are a rapidly growing international business with product installed in Australia, the US and the UK.
Allume's vision is a world where everyone can access clean and affordable energy from the sun. Specifically, we are making rooftop solar accessible to multi-dwelling buildings through a world first technology called the SolShare.
In the session, evolving with the market, our panel spoke about the evolution of environmental, social and governance issues, aka ESG, being propelled to the top of the corporate agenda.
The SolShare makes solar power accessible where it's needed most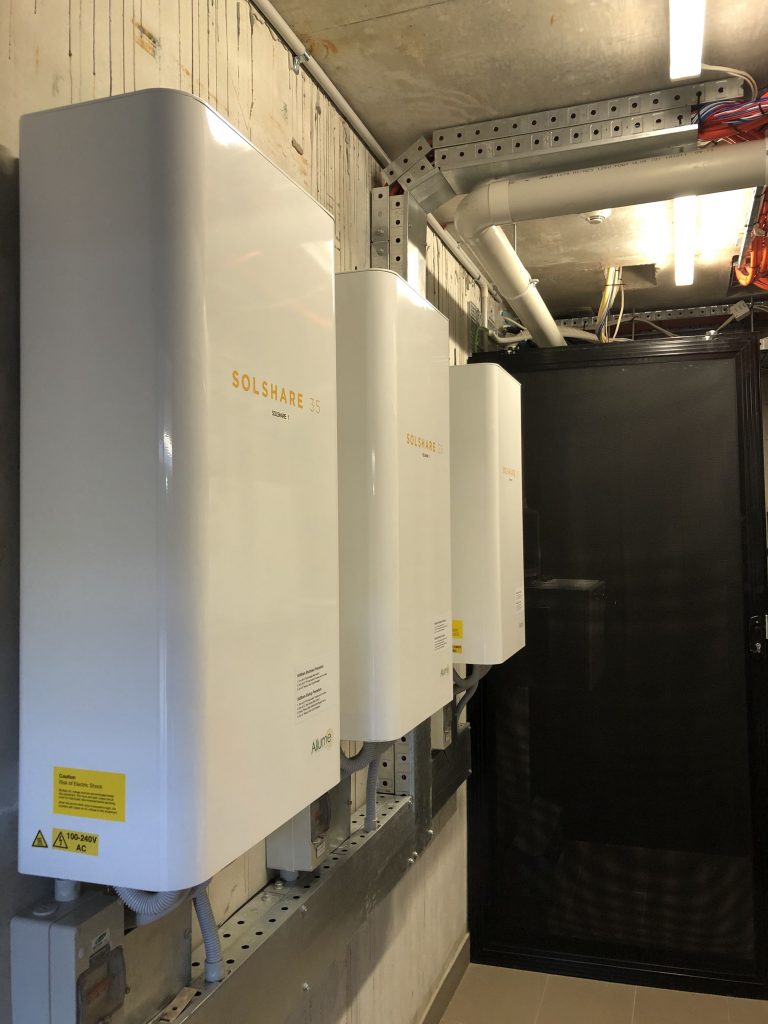 Allume was founded on very strong ESG principles. In particular the E, the reduction of carbon emissions, and the S, energy equity for all in particular social or community housing which is a key market for Allume in Australia, the US and the UK.
The real estate sector is a big carbon emitter and therefore presents a great opportunity for impact. As a business working at the coal face of providing solutions, we have born witness to the increased ESG focus from the real estate sector over the last five years. In particular, there has been a palpable acceleration in focus on ESG metrics over the past two years.
Why this much needed shift?
1.  An evolution of community expectations and social drivers, which is feeding into investors' expectations shifting from pure profit maximization to sustainable value creation. Many pension and superannuation funds are demanding ESG benchmarks for investment which is translating to a focus on ESG in the real estate space.
2.  A generational shift as millennials start to take positions of power in industry.
3.  Companies linking executive remuneration directly to ESG performance. According to industry reports released last year ~20% of S&P 500 companies in the US, ~45% FTSE 100 companies in London, and 81% of ASX 100 companies in Australia link remuneration of executives to ESG outcomes.
Allume can help organisations around the world meet ESG targets
For Allume historically the return on investment drove the sale of the SolShare. But now the drivers that lead to a sale are increasingly around ESG and sustainability metrics.
For example, In Australia the SolShare helps commercial and apartment buildings meet the new National Building Energy Rating Scheme standards for on-site renewable energy generation.
California has a 'solar mandate' requiring all new multifamily buildings up to three-stories in height have solar.
And in the UK, the SolShare, improves an apartment building's performance against the Energy Performance Certificate for brownfield sites and the Sustainability Assessment Procedure for greenfield apartments.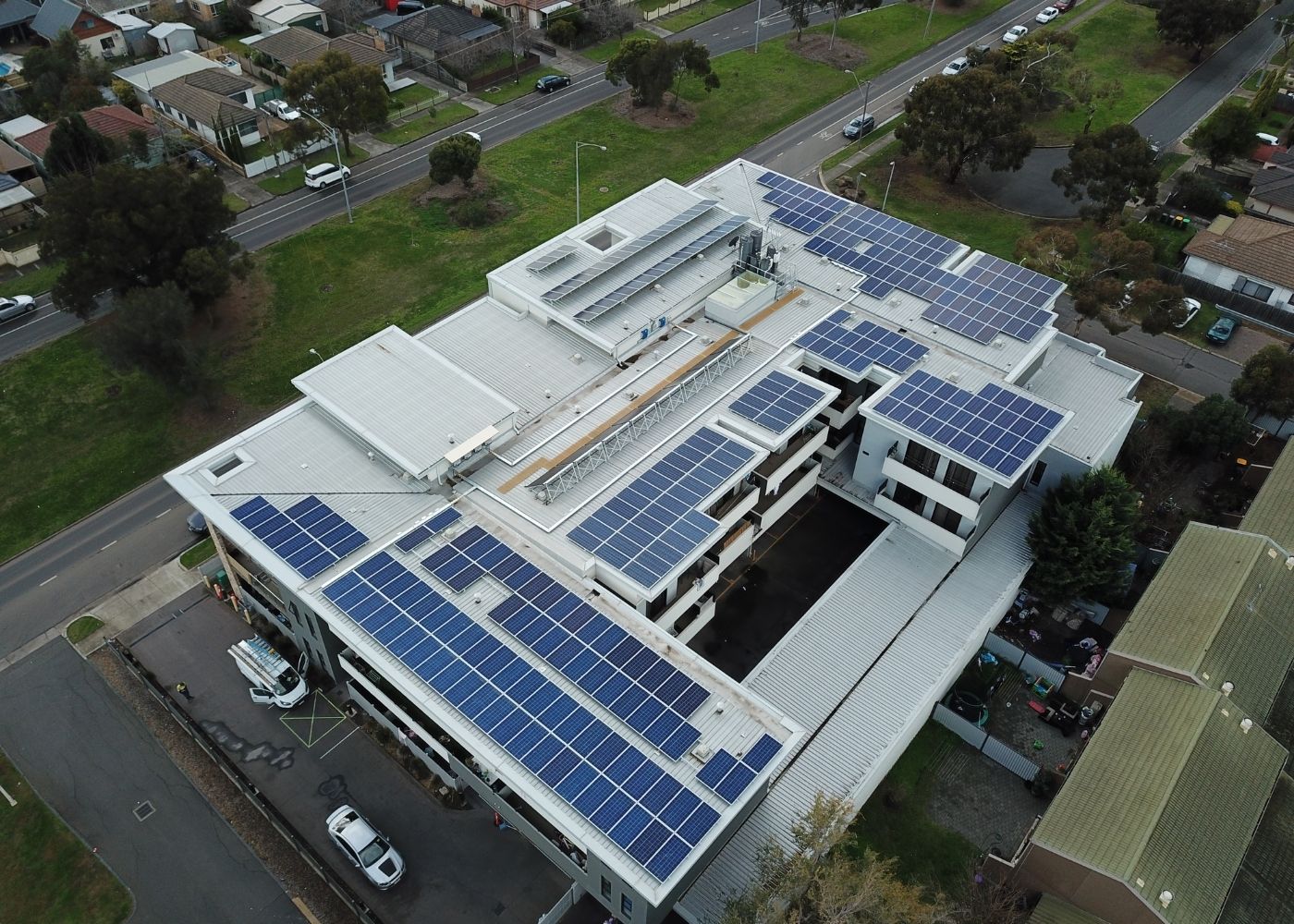 Using technology to make buildings more efficient and environmentally friendly
People are starting to think about real estate differently. Historically a building was a stagnant piece of infrastructure but now there is an opportunity for technology to provide insights into a building, whether that be energy efficiency, waste, or patterns of use by those that live and/or work in that building.
What you do not measure you do not know about and therefore you cannot change. Recently I heard of a large commercial building in a major city centre that had a significant water leak for years that went undetected until technology starting measuring and reporting on consumption metrics.
It's almost like the buildings will start to come alive and be contributors to the community around them.
In addition to the commitment of industry and cleantech companies such as Allume, we need clear guidance and support of government at the state and federal level. Because what was abundantly clear from the energy transition summit is that we are going to need all hands-on deck to face the massive challenge of a sustainable future for Australia and the world.