SHARE
Alex Marks |
08 Jul 2022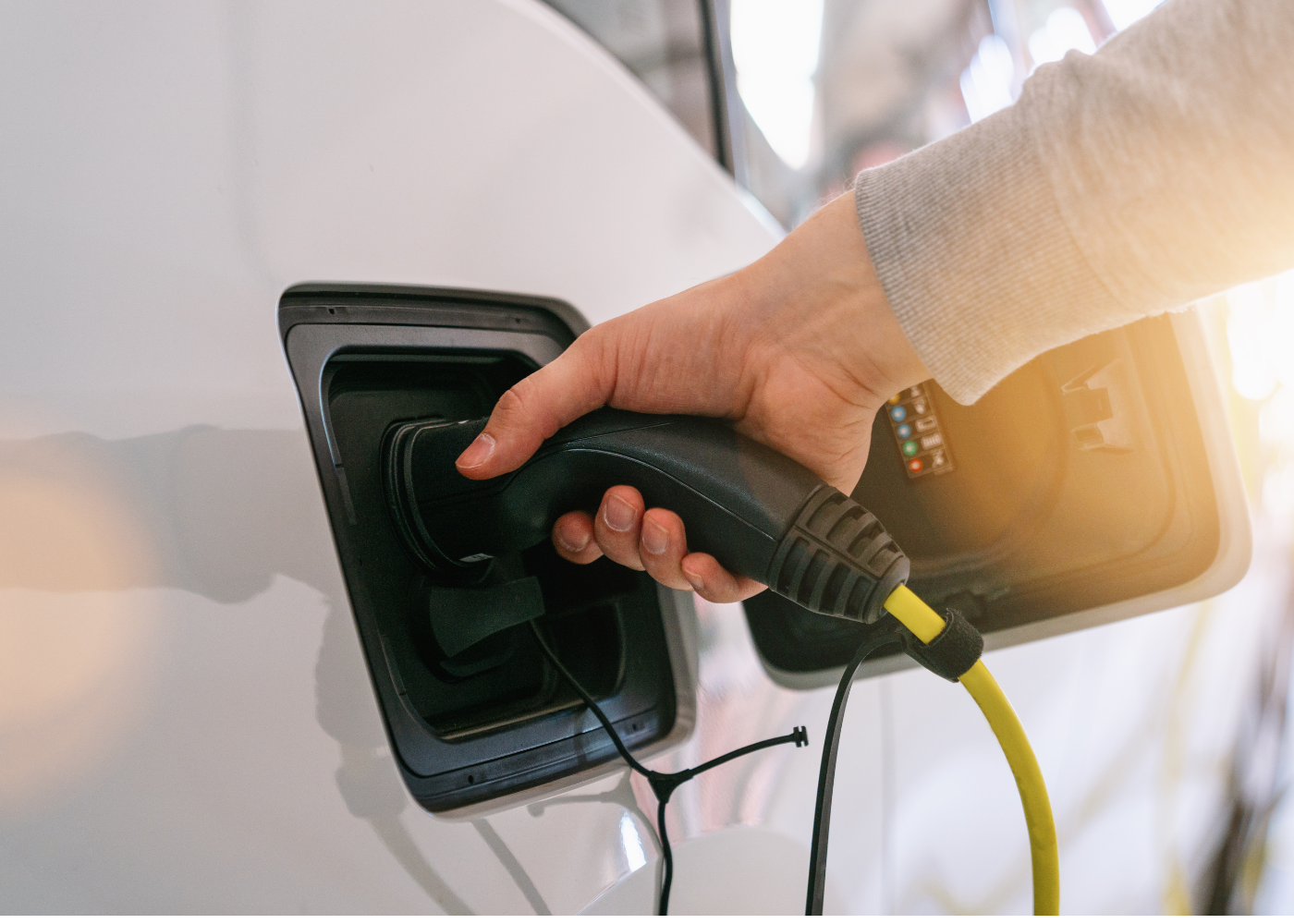 With more and more people around the world driving Electric vehicles (EVs) and plug-in hybrid vehicles, governments, councils and building owners are having to find ways to implement EV chargers to accommodate them. In this drive to be more sustainable, it raises questions such as whether it's possible to have a solar EV charger? And if it is, can you have solar power if you live in an apartment or flat? And of course, whether there are other benefits apart from the environmental impact?
These kinds of questions were recently touched on by The Guardian in their recent article on the hurdles apartment dwellers face when it comes to installing EV chargers, where our very own 'SolShare' was featured as a potential solution.
What Is a Solar EV Charger?
For many, the reason they decide to opt for an EV is that it's better for the environment. No expensive petrol, no fumes in our neighbourhoods, fewer greenhouse gas emissions – it's a win-win. Charging an EV with solar power makes it even more appealing.
A solar EV charger allows you to charge your vehicle with the solar panels attached to your roof and top it up with energy from the grid when necessary. Some independent chargers even have solar panels attached to them. In terms of appearance, they're pretty similar to regular EV chargers but there are a lot of benefits to them for both the environment and the vehicle owner.
How Can Residents Benefit from Installing an Apartment Solar EV Charging Station?
For many years it was very difficult, if not impossible, for apartment-dwellers to change their electricity system, install a solar EV charging station, or benefit from solar energy at all. Owners and companies believed these changes to be too expensive and unnecessary – but that's changing. The SolShare is the world's only hardware that allows multiple apartments to share a single rooftop solar system for an affordable price. Residents (and owners) get to reap the benefits this brings, including installing EV charging stations that run on solar power.
The EV charging stations can be wired in two ways:
An EV charging station is installed at the designated parking spot of the apartment resident and is wired up to the circuit of that apartment.
EV charging stations are installed in the car park and connected to the Common Light and Power circuit (sometimes called Community Power) which provides electricity to the hallways, elevators, swimming pools and other common areas and facilities.
So what happens if you have an EV but your neighbour doesn't? They're probably not going to be happy paying for their petrol while also using less solar than you because you're using up all the solar power to charge your car. Thankfully the SolShare automatically registers the amount of solar energy that each apartment receives in a month and can ensure that every unit connected to the system receives the same. So even if one neighbour charges their car, and the others are only home before and after work – everyone gets the same solar benefit.
If the EV chargers are connected to the Common Light and Power, then there are some companies providing a billing service to ensure that the Owners Corporation (also known as a Strata Community or Homeowners Association) recoups the cost of charging from the EV owner on a user pays basis.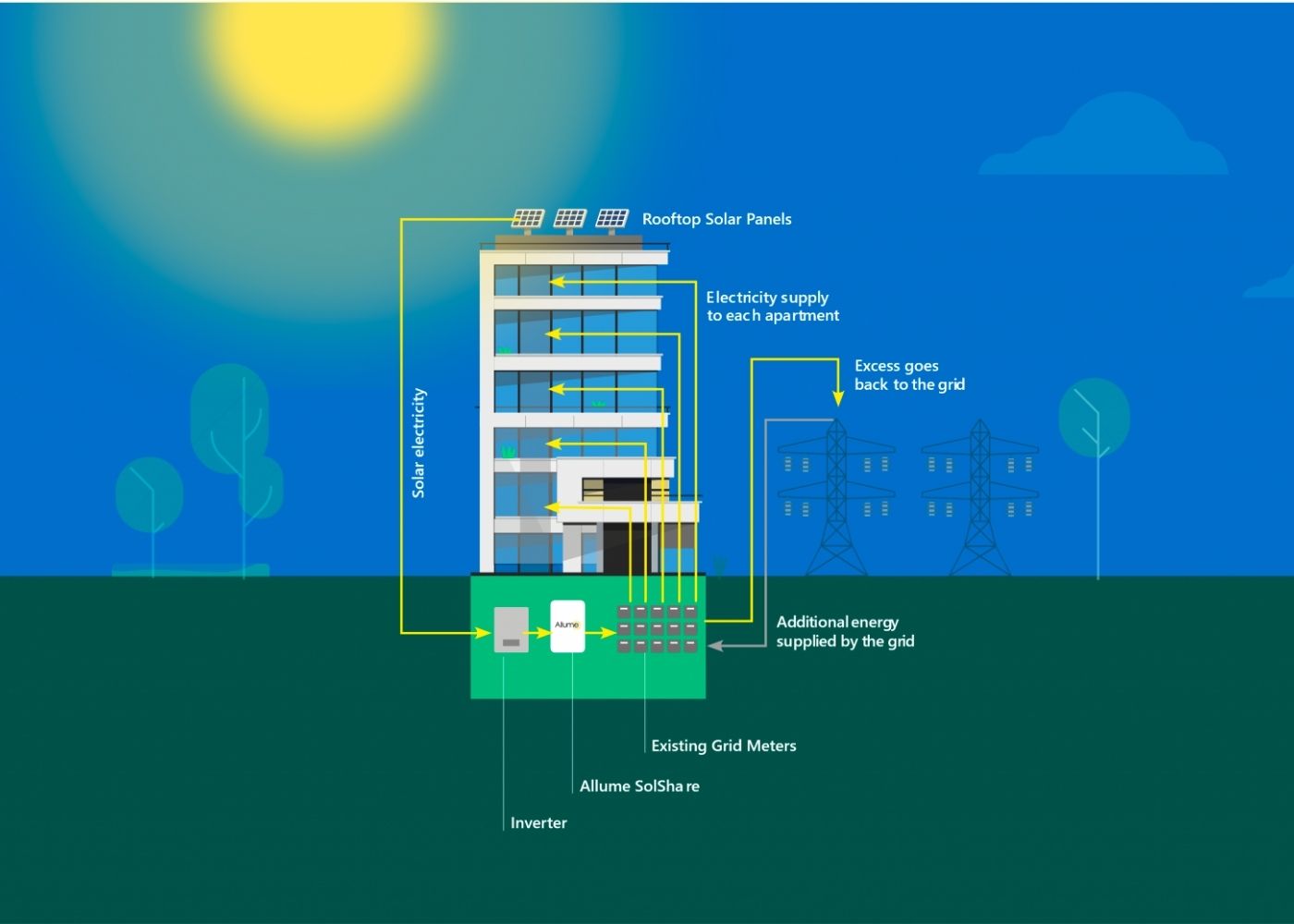 How Can Property Owners and Councils Benefit?
Whether they want to or not, property owners can't deny that the world is changing. Governments are being voted in that have a clearer and greener plan for the future and people have a wider selection of EVs to choose from. As an example Ford has announced that all vehicles sold in Europe will be electric by 2030 and General Motors has said that their factories will only produce electric vehicles by 2035. The European Union recently banned the sale of vehicles that use petrol or diesel from 2035.
So this trend is only going to keep on growing.
The more common it is for people to own EVs the more normal it will be for them to expect a solar EV charger in their home or complex. Property owners who have the intention of renting and who haven't installed a vehicle charger will be losing out on potential renters or current tenants will leave.  As well as this, with rising energy costs – tenants may start looking for complexes where they'll have access to rooftop solar to help reduce their energy bills.
For many, the worry comes when they think about how solar panels or a solar energy sharing system will change the appearance of their property. Luckily, the SolShare system is discrete and, as the Guardian describes it, 'about the size of a computer'.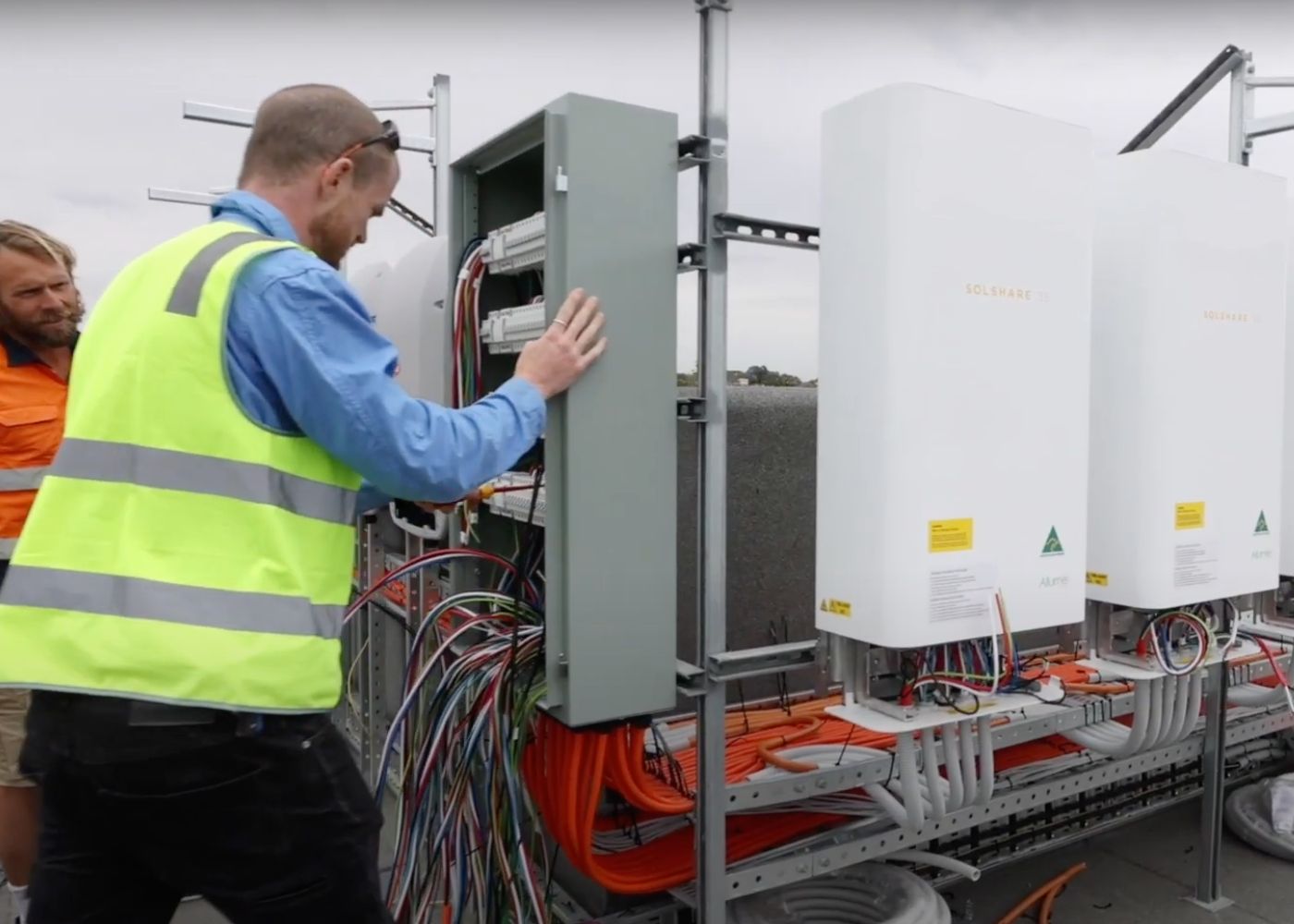 Thinking About Installing a Solar EV Charger in Your Building?
If you're an EV driver, property owner, or council and you're considering installing a solar-powered EV charging system then get in touch with us today. We'll be happy to talk you through the SolShare and how this unique system can help make installing eco-friendly EV chargers easier and the added benefits it will bring.