SHARE
Cameron Knox |
26 Nov 2021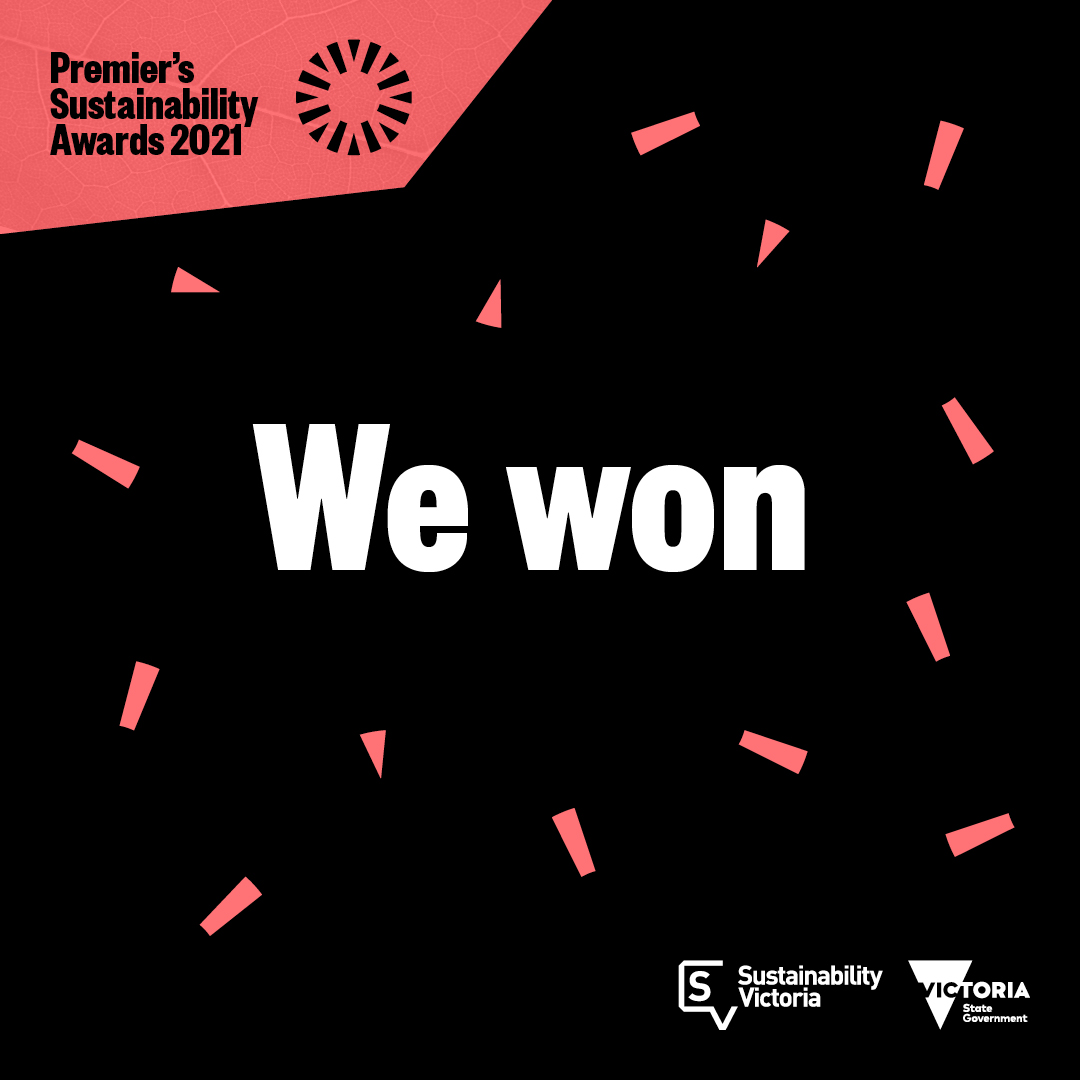 Allume Energy has won the Premier's Sustainability Award, recognised as Victoria's Industry Leader in the Clean, Affordable and Secure Energy category.
Now in its 19th year, the awards program celebrates individuals, communities and organisations across Victoria in Australia who are leading the way in sustainable innovation and practices across all sectors.
This year, the six award categories were redesigned to align with the globally accepted United Nations Sustainable Development Goals. From renewable technologies to recycling and waste management initiatives and creating sustainable communities, Allume was honoured to be in a cohort of finalists and winners leading the way in transforming Victoria's sustainable energy transition.
Winners were announced at a virtual ceremony this week that included special acknowledgements from The Hon. Dan Andrews MP, Premier of Victoria and The Hon Lily D'Ambrosio MP, Minister for Energy, Environment, and Climate Change.
During the award ceremony the judges highlighted Allume's contribution to clean, affordable, and secure energy through our rooftop solar sharing technology, the SolShare, and noted the recognition had been awarded for the contributions made to date as well as the significant future contributions the SolShare technology will make in Australia and overseas in the coming years.
Allume's CEO & Co-Founder Cameron Knox accepted the award on behalf of the team. "Allume was founded to unlock the benefits of solar for all and we're thrilled that our technology has been recognised for supporting Victoria's sustainability goals and an equitable renewable energy transition. Congratulations to the team, all the finalists and winners."
Thanks to Sustainability Victoria, the Environment Protection Authority and Solar Victoria for this recognition and their ongoing support.
For more information on the awards, including all the finalists and winners visit https://www.sustainability.vic.gov.au/psa-2021-finalists