Author:
Allume Energy
Allume US Partnerships – Quarterly Update Q3 2023
Welcome to Allume US' first quarterly partnerships update!
Meeting with US Senators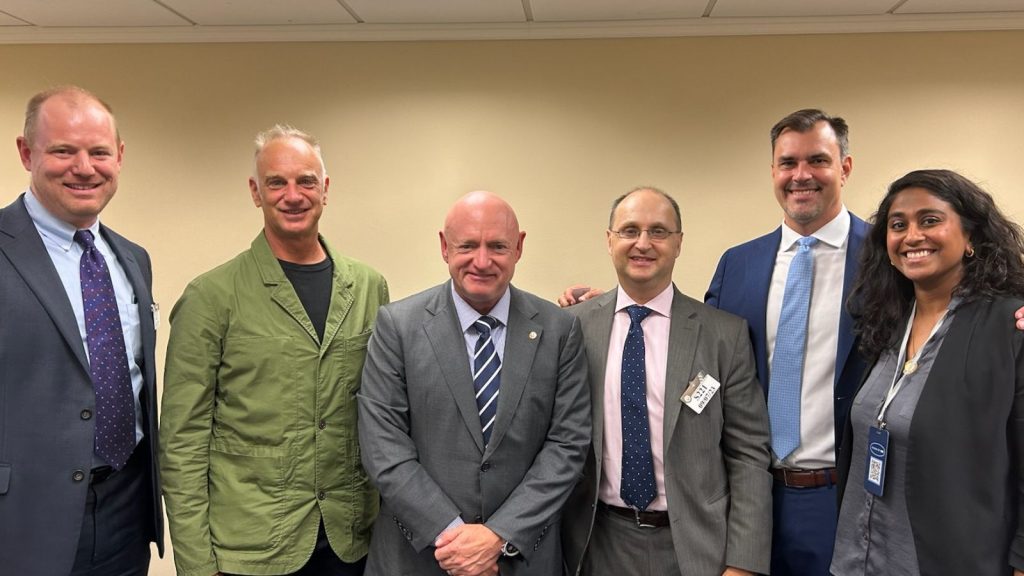 Allume along with Elemental Excelerator, Dimensional Energy, and ConnectDER met with Senator Mark Kelly (AZ) and other US Senators to discuss the Inflation Reduction Act. 
Allume's Director of Strategic Partnerships, Aliya Bagewadi, joined a White House roundtable in September and met with a number of US Senators and their staff to discuss the impact the SolShare is having in current projects, how the Inflation Reduction Act is enabling these projects, and opportunities for Senate offices to support Allume's work. Aliya met with Senator Chuck Schumer (NY), Senator John Ossoff (GA), Senator Mark Kelly (AZ), and Senator Mark Warner's office (VA), all of whom expressed strong interest in Allume bringing shared solar to renters in their states. Many thanks to our friends at Climate Power for inviting us to this event. 
Joining Coalitions as a Multifamily Solution for the EPA's $7B Solar for All Competition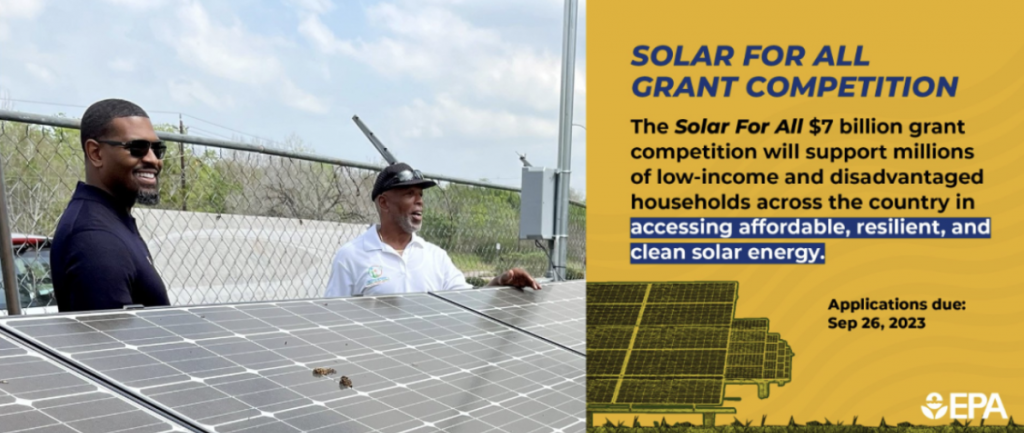 Allume is collaborating with a wide range of green banks, state energy offices, community development finance institutions, and nonprofit coalitions to support Solar for All applications in multiple US states. Solar for All is a $7 billion dollar competition run by the Environmental Protection Agency to expand clean energy and unlock energy savings for low-to-moderate income communities across the country. 
Allume's SolShare technology can provide a much needed behind-the-meter multifamily solution in locations where community solar is not possible. Our team is currently working on collaborating with Solar for All initiatives in Florida, Georgia, Missouri, Indiana, and Ohio. 
In addition to supporting Solar for All applications, we are collaborating with lending institutions to develop low-interest financing options for building owners looking to provide shared solar for residents with the SolShare. With solar distribution data from the SolCenter, Allume's software platform, building owners can tangibly demonstrate the energy savings they have passed onto their residents in accordance with EPA's guidelines. 
If you would like to speak to us about your Solar for All application or act as a lender for shared solar projects, please contact us at info@allumeenergy.com. 
Speaking about Energy Equity at RE+ and Renewable Energy Markets Conference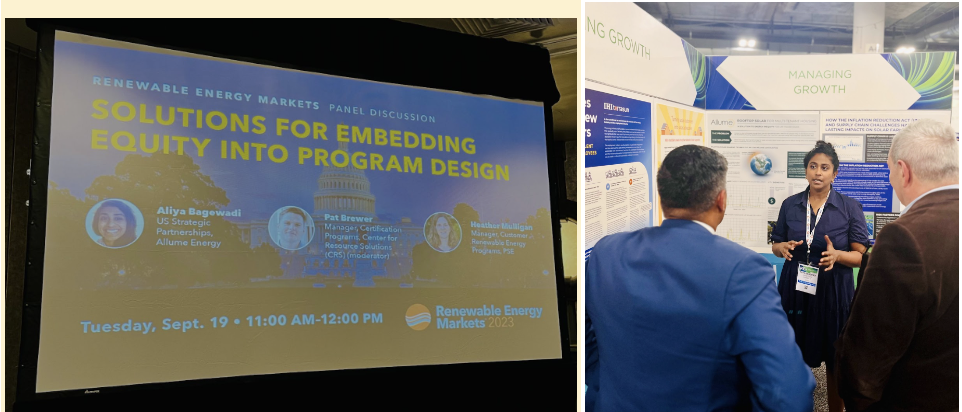 In the US, Allume is speaking at major solar and renewable energy conferences in the US. Our presence at these events helps to rapidly educate stakeholders about shared solar and its impact.
Allume's Director of Strategic Partnerships spoke at RE+, the largest solar conference in the world, and REM 2023 about how Allume is embedding equity in solar projects with the SolShare. Aliya spoke about the unique value of unlocking direct solar consumptions for tenants, shared more about our efforts to create financing that ensures net benefits for tenants, and discussed Allume's aspirations for the SolShare to increase savings in communities. Since these speaking engagements, two new utilities have approached Allume looking to learn more about how we can work together.
Allume's Shared Solar Project Gets a Shout Out from Gina McCarthy! 

Gina McCarthy, the first White House national climate advisor, 13th EPA administrator, and general O.G. in the climate world gave Allume a shout-out at the America is All In event in Orlando, Florida. When discussing innovative community projects, McCarthy cited Allume's shared solar project at Canopy Apartments with @Renu Communities, and even declared, "personally, I'm so excited about this one!" 
We are honored by McCarthy's shout-out and look forward to creating more innovative shared solar projects focused on delivering community benefits in Florida. Thank you to our partners at Solar United Neighbors for giving us the inside scoop on this good news! 
Creating an Impact Video in Jackson, Mississippi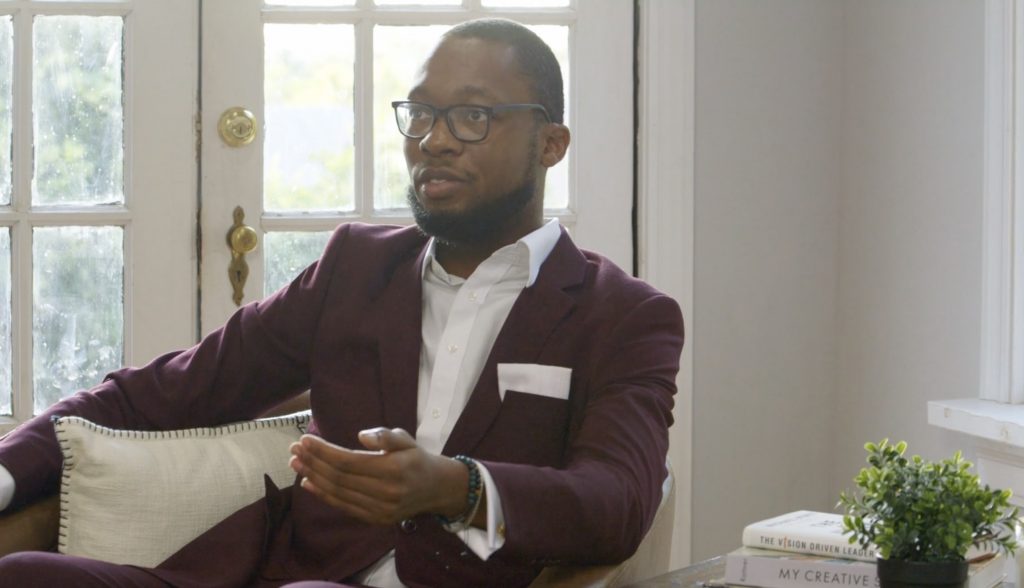 Allume met with stakeholders in Mississippi to create a video highlighting the impact the Solshare has had at our second project site in Jackson. The video will include testimonials from tenants, the building owner, the former DOE fellow at the Mississippi Public Utility Commission (PUC), and the PUC Commissioner. Here are just a few testimonials from tenants who are receiving solar at the site:
​​"I gotta say, it's been a game-changer for my utility bills. I've seen them drop to less than 20 bucks some months! It's seriously impressive how much money I've saved. Just wanted to give you a thank you for making this place energy-efficient and wallet-friendly. Keep up the good work, I like it here!"
"Now that my energy bill has been reduced, that's less stress I have to worry about at the end of every month. Since I'm saving on my utility bills, that allows me to better invest into my own small business."
We even learned that one tenant moved to the building because he wanted to lower his carbon footprint and was excited to have the opportunity to have solar with the SolShare! Keep an eye out for Allume's release of the video in early October. 
Connecting at the Tribal Clean Energy Symposium and Black Owners of Solar Services (B.O.S.S.) Finance Summit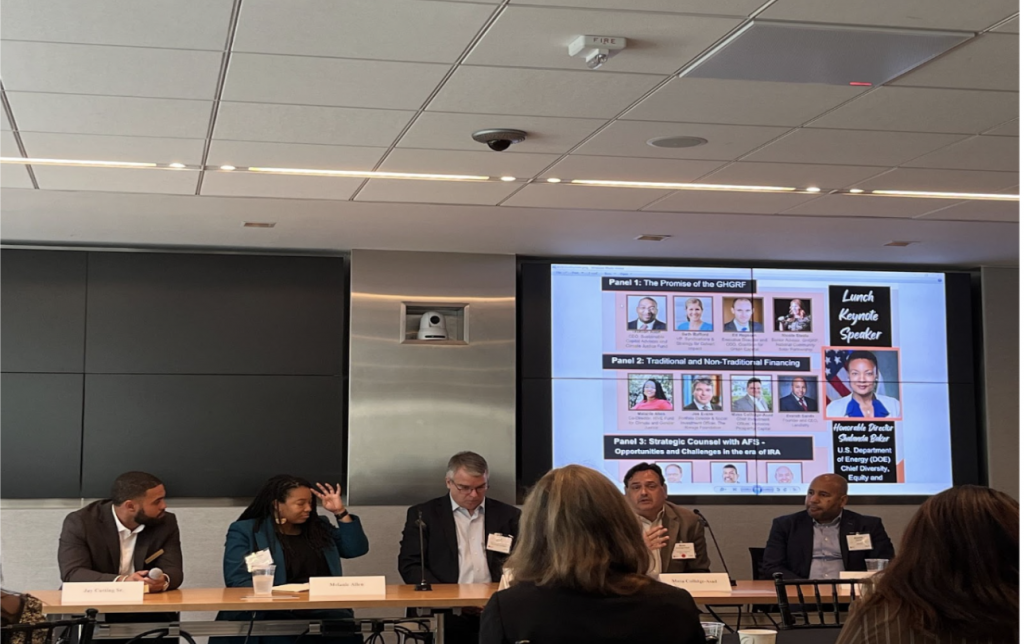 Allume's Partnerships Director attended a training by the Tribal Clean Energy Symposium on collaborating with tribal territories to develop clean energy projects. Tribal communities face some of the highest energy burdens in the country and have among the least stable grid access. We are pursuing additional conversations on how Allume can partner with tribal governments to lower energy bills for renters in multifamily buildings in Indian country. 
We also attended Black Owners of Solar Services (B.O.S.S.) to learn more about B.O.S.S clean energy initiatives in the Southeast. We thank B.O.S.S for graciously inviting us to their summit and look forward to continued conversation on a path forward to collaborating together to unlock the multifamily solar market in the Southeast. 
Joining the Department of Energy's National Community Solar Partnership (NCSP)

This DOE initiative partnership convenes multi-stakeholder teams around collective goals, provides technical assistance for local challenges, and develops an online community platform. Being eligible to participate will enable Allume to partake in these initiatives. 
The Department of Energy's focus on meaningful benefits for low-to-moderate income (LMI) communities in their community solar programming enables Allume to participate in the National Community Solar Partnership. We have now joined the program, and look forward to submitting one of our projects for the DOE's NCSP prize. 
We also met with high-level staff members at the Department of Energy to educate them about how the SolShare can provide immediate valuable in locations where community solar does not exist. We are thankful for the Department of Energy focus on the impact on LMI communities and its programs such as these for Allume to participate in. 
Reach out to our US team at any time on info@allumeenergy.com. 
This blog is written by Peter Toogood, Head of Continuous Improvement – meet more of the team here!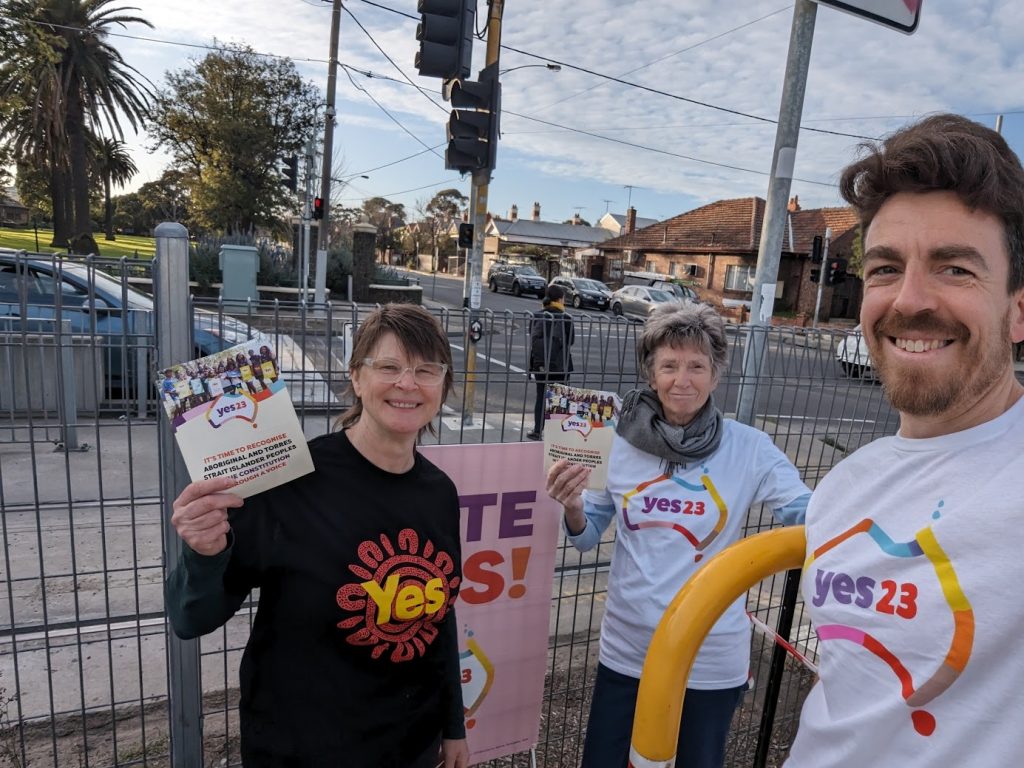 On Saturday 14th October, Australians will have their say on the proposed change to the Constitution; that we will recognise Aboriginal and Torres Strait Islanders as the first peoples of Australia through a Voice enshrined in our Constitution. 
This idea came directly from indigenous communities via the Uluru Statement from the Heart and is supported by more than 80% of Indigenous Australians. [YouGov poll March 2023]
My motivations for voting Yes
I strongly believe that when people are empowered and given responsibility in matters that affect them, the best outcomes are achieved and that voting 'Yes' is an important step for us to take as a country.
It may not be the perfect solution, not least because it doesn't go anywhere near far enough to address the issues that are faced by indigenous people in Australia. But it's a step in the right direction. Even in recent years, there have been countless examples of governments failing to consider the impact of decisions on indigenous communities.
The Voice is one of the more modest proposals to reconcile this compared to other countries. In New Zealand for example, there are seven reserved seats in their parliament of 120 for Māori people. 
And the system has already been tried and tested here in Australia; we have already effectively had a Voice mechanism in place for Torres Strait Islanders, to both federal and state governments, for almost 30 years. The Torres Strait Regional Authority is able to "advise the federal minister for Indigenous affairs on matters relating to Torres Strait Islanders".
This is a once in a generation opportunity to create lasting positive change. Many Australians are still undecided, so having conversations about the issue will be crucial in the outcome of the vote. 
Volunteering for the Yes campaign
Over the past few months, I've been volunteering with the 'Yes' vote campaign.
Living in the UK in 2016 I saw firsthand how powerful the 'bubble effect' can be. Living in a progressive university town, it was easy to dismiss the Leave arguments as absurd and xenophobic. It came as a real shock to learn the morning after that the Leave vote was successful.
It's too easy to be caught up in our bubble, talking only to those people that think like us and assuming everyone else thinks that way. When we confine ourselves within bubbles, we rob ourselves of the chance to understand different viewpoints. We risk becoming ignorant of the fears and worries of those outside our immediate circle. Bursting the bubble gives us a better opportunity to make informed decisions.
Addressing the Challenges of the Discussion
It's natural to avoid topics that either don't directly impact us or ones we don't feel knowledgeable about. Speaking up means taking a risk and stepping outside your comfort zone. If you are not indigenous, it might feel like you have no right to an opinion or that you don't know enough of the details to be comfortable in a challenging conversation. I wanted to learn from my UK experience and break out of that bubble but faced the fear of not knowing enough.
The Voice Referendum affects all Australians, directly or indirectly. We owe it to our nation to be informed, to understand, and to make a conscious decision. And, even if you don't feel like an expert, remember that genuine, open conversations are the first steps toward understanding.
Through volunteering with the Yes campaign and talking to people on the phone, at their doorstep and while handing out flyers, I have learnt that starting with explaining why I cared had the most cut through; that I could connect with people and help address their concerns or provide them reliable information.
Stepping outside of my comfort zone led to some fulfilling conversations, and a deep sense of satisfaction knowing that I had been able to make a small difference in something I believe in.
What can you do?
For people that are like me and believe that we should recognise the Aboriginal and Torres Strait Islanders as the first people of Australia through a Voice, I encourage you to get uncomfortable and talk to your friends, family and colleagues. Start that conversation and if you can, volunteer through Yes23.com.au
The vote is 3 weeks away, there's still time to make a difference.
If you are still undecided, if you don't feel like you have enough information or the right to have a say for Aboriginal and Torres Strait islanders I can only encourage you to read widely, check your sources and read beyond the headlines. This decision needs to be made on facts, not fear.
Resources:
Voice.gov.au
Yes23.com.au
Allume is prioritizing this funding to ensure low income communities living in multi-unit buildings can benefit from shared solar in the Southeast
LOS ANGELES, CALIFORNIA, USA, August 30, 2023 — Allume Energy today announced a $1.5 million bridge investment from Elemental Excelerator and the Schmidt Family Foundation to bring Allume's SolShare technology to more multi-unit residences and expand clean, affordable energy access where it has the greatest potential to benefit the lives of low-income residents. Allume will use the convertible note funding to bring rooftop solar to more than 4,000 residents across the Southeastern U.S., starting with shared solar projects in Florida, Georgia and Mississippi.
On average, beneficiaries of the SolShare technology can save up to 40% off their electricity bills. The first U.S. pilot project in Orlando has indicated an average annual savings of $1166 per apartment in the first year of operation, including net metering credit savings. Allume expects its new projects across the Sun Belt over the next year will prevent over 10,000 tons of CO2 emissions (equivalent to taking over 2,000 cars off the road for a year) that would have otherwise been created from conventional energy consumption. Allume will soon begin installation of its second project in Orlando, bringing the number of U.S. installations to three (the other site is in Jackson, MI).
The partnership of Allume, Elemental Excelerator and the Schmidt Family Foundation will not only benefit the environment and tenants' bottom lines, but it also will expand the market for clean energy in communities that are often overlooked, setting the stage for still more climate and economic benefits.
"Until recently, solar technology has primarily been saving money for people who already have it," says Allume CEO and co-founder Cameron Knox. "We need to ensure we include everyone in the energy transition. This partnership will ensure low-income communities can benefit from clean, affordable energy from the sun."
Allume Energy remedies one of the oldest and most vexing issues in green energy: installing solar panels on multi-family homes. SolShare is a behind-the-meter technology that takes solar energy generated by rooftop panels and allocates it to each grid meter as desired. This technology also monitors energy demand in a given building and it intelligently delivers solar energy to maximize solar consumption and therefore bill savings. This also ensures all tenants receive an allocated amount of solar over the course of a month.
Headquartered in Australia, Allume is already providing around 2,000 apartments with clean affordable energy globally, with around half of those in social or affordable housing. By bringing SolShare to the U.S. market, Allume is helping reduce the income gap that has plagued the American solar energy market. Solar installations can be 30 to 40 times more prevalent among single-family homes than apartments, echoing a profound lack of solar energy availability among lower-income families. Allume's ability to close this gap, as it has already demonstrated in Jackson, Mississippi, and Orlando, Florida, drew investment interest from Elemental Excelerator and the Schmidt Family Foundation.
"We originally invested in Allume Energy because they are leaders in bringing affordable solar to affordable housing. We could all use an extra $1,000 a year in our pocketbooks rather than spent on electricity bills," Elemental Excelerator Founder & CEO Dawn Lippert said. "We are now thrilled to collaborate with others in funding Allume's expansion in the sunny Southeast. Solar electricity is cheaper and cleaner than fossil fuels, and it is time that we all have access to it."
"Allume's SolShare is exactly the kind of groundbreaking technology we're thrilled to support; its innovative use of machine learning, combined with Allume's focus on benefiting low-income areas and affordable housing, pushes the boundaries of what's possible for solar economics and underlines the company's commitment to inclusive, sustainable energy access for all," said Roman Torres, impact investing associate at the Schmidt Family Foundation.
The proof of Allume's technology and execution lies in reports from tenants living in buildings with SolShare installed, who report the huge impact it's had on their bills; "the highest it's ever been in my life is $300 but when I moved to Belhaven, it's been about $75 on average per month," reported Curtis David, a SolShare user living in Jackson's Belhaven Residential.
About Allume Energy
More than 15 million people in the U.S. live in low and medium rise apartment buildings, with roof space for solar but no way of accessing it. Allume has developed a world-first technology, SolShare, which enables fair sharing of solar energy from a single rooftop solar PV system amongst multiple dwellings within the same building. This breaks down the technical and ownership barriers that have historically prevented apartment residents from accessing cheaper and cleaner energy from the sun. With an established market in Australia, Allume is now growing rapidly in the UK and the U.S. For more information, visit www.allumeenergy.com.
About Elemental Excelerator
Elemental is a nonprofit investor in climate technologies with deep community impact. It brings more than a decade of experience across the climate sector, with an active and maturing portfolio of 150+ companies. Elemental fills two gaps fundamental to addressing climate change: funding projects for climate technologies in communities, and embedding equity and access into climate solutions. The nonprofit invests in transformative technologies to create a systems change for a more resilient, equitable future.
About the Schmidt Family Foundation
Established in 2006 by Eric and Wendy Schmidt, the Schmidt Family Foundation works to restore a balanced relationship between people and planet. Through grantmaking and investments, the foundation partners with communities around the world in working for renewable energy, resilient food systems, healthy oceans and the protection of human rights. The foundation makes grants and impact investments through two programs: The 11th Hour Project and Schmidt Marine Technology Partners.
In July, we hosted Share the Power Sydney – an event designed to help government authorities electrify apartments blocks, including social housing, within their regions.
With Sydney's impressive spread of low rise apartment buildings, incorporating rooftop solar, along with complementary technologies like EV charging, will play a pivotal role in the city's transition to a net-zero future.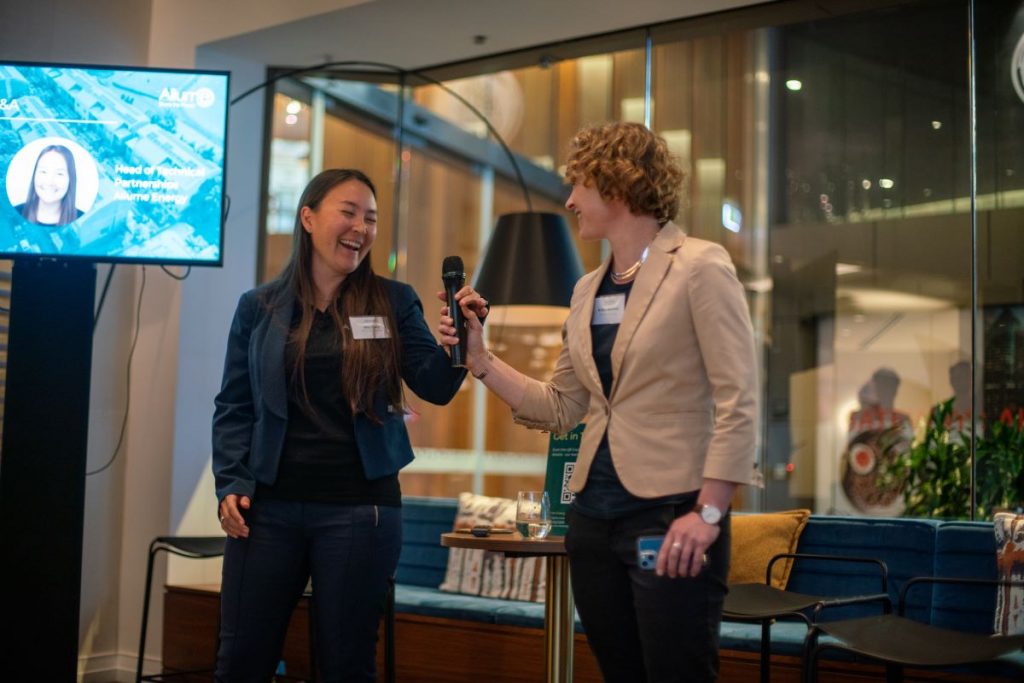 Event outcomes
This enlightening event uncovered some of the key barriers to electrifying apartments and highlighted the urgent need to consider renters & social housing in the equation.
Jeff Sykes from Solar Choice unveiled compelling data from over 100 apartments, demonstrating changing resident demand and expectations surrounding solar.
Brent Clark from Wattblock shed light on the current landscape of solar electrification in multi-tenant setups and uncovered changing trends in strata electrification.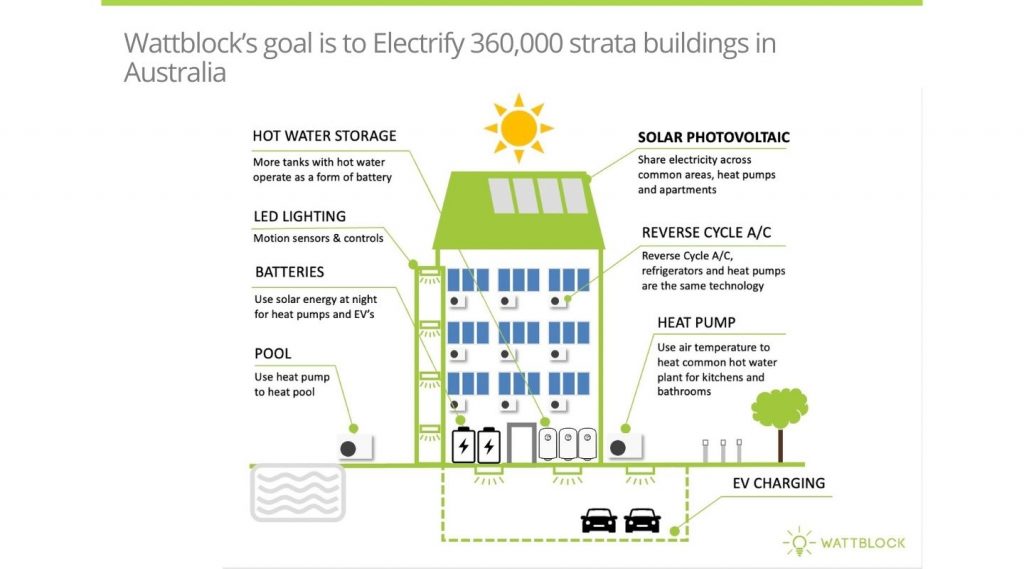 Sam Kelley from Randwick City Council highlighted the success of Randwick City Council's solar rebates and gave valuable insights for structuring resident incentives.
You can download the speaker slides below.
Panel discussion
The event rounded off with an insightful discussion exploring ways to make electrification more accessible for strata.
Panelists Dai Le MP, Susanna Savolainen, and Kate Minter navigated the complexities of electrification, sparking thoughtful conversations and leaving the audience with lasting insights. The panel concluded that progressive policies, tailored incentives and improved collaboration will be crucial in accelerating the uptake of solar & accompanying technologies in multi-dwelling buildings.
Watch the full panel discussion below:
Local government authorities interested in electrifying their multi-tenant buildings can reach out to our team for more information – fill out the contact form or email info@allumeenergy.com.au.
Download event presentation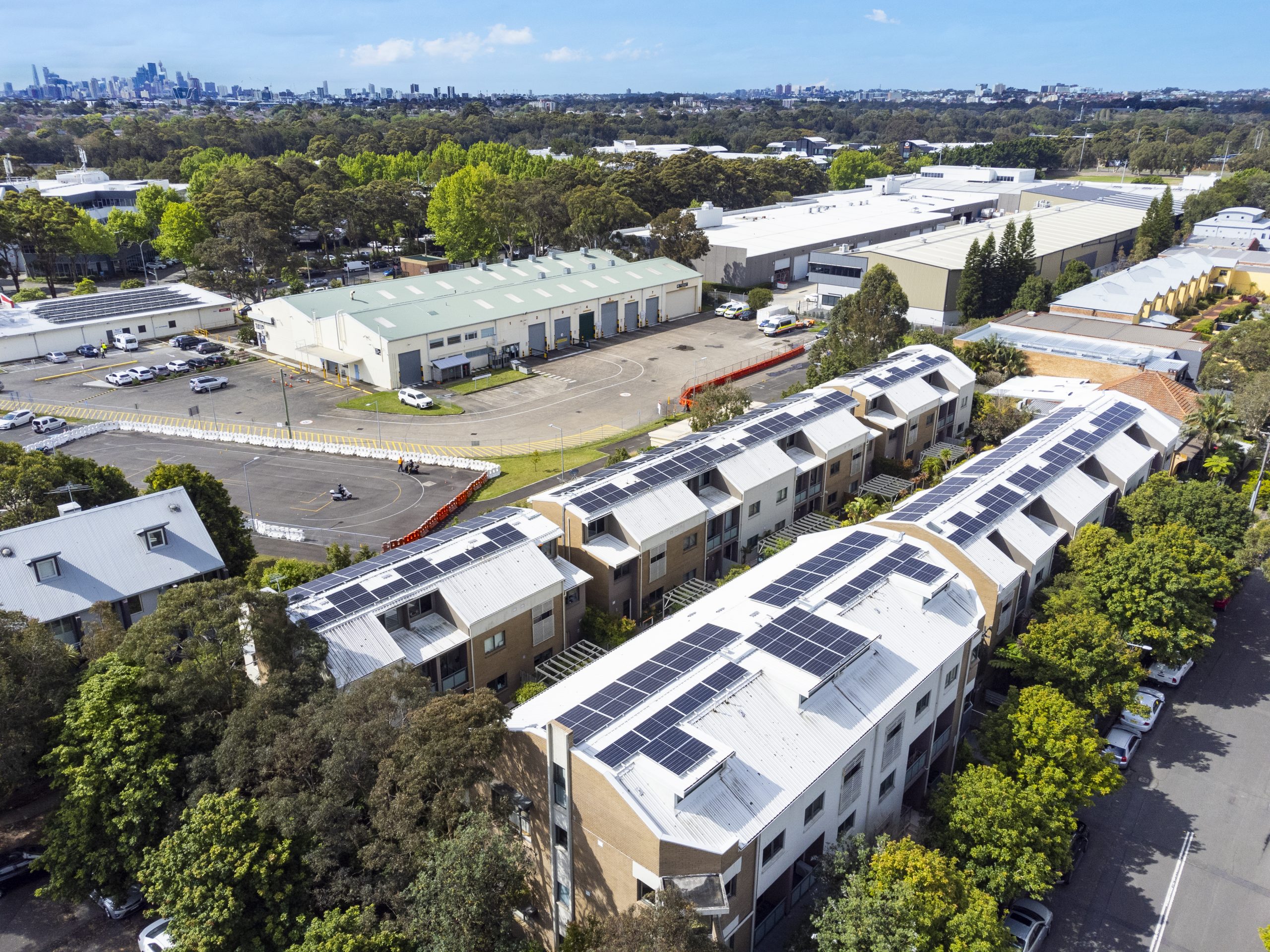 Press release – Los Angeles, CA, April 18th, 2023
Allume Energy today announced the successful deployment of its initial U.S. shared solar energy technology and plans to bring its SolShare solution to all apartments, in particular within low-to-moderate income (LMI) communities across the U.S. By allowing multi-family buildings, including renters, to access the benefits of solar energy, Allume's innovative technology could unlock widespread rooftop solar and provide a solution to energy equity. Given rising energy costs, growing concerns about climate change, and growing disparities in energy burdens, Allume's SolShare could be the key to proliferating solar power adoption. 
The number of U.S. homeowners who have installed solar panels has doubled since 2016, and 86% of Americans say they would welcome rooftop solar in their community. This is no surprise given that self-generated solar energy is one of the easiest solutions for standalone homeowners to reduce their energy bills, access renewable energy, and increase resilience to blackouts. Yet apartment owners and renters, who are more likely to be LMI earners, have historically been unable to access solar energy due to financial and technical considerations.  
According to NREL, LMI households represent 42% of the U.S. population, and the U.S. Department of Energy notes that "low-income households face an energy burden three times higher than other households." Additionally, NREL states that solar generation can technically meet most electrical consumption in the U.S. if we include renter-occupied and multi-family housing, given solar penetration and available roof space. This means that deploying solar on apartments could aid substantially in resolving energy equity.
Finally, this empty space in the solar market can transform. At a time when LMI households, especially those of minorities, bear an outsized energy burden, the arrival of SolShare technology from Allume offers a first-ever chance for tenants to enjoy the financial benefits of solar from their own rooftops while landlords simultaneously receive help on their bottom lines. Other rooftop solar options exist for multi-tenant facilities, but they are cost prohibitive and excessively complex to install. Only SolShare delivers simplicity, efficiency, equity, and clear financial benefit for all parties.
Why Today's Multi-Tenant Solar Struggles
Imagine a solar panel array on an apartment building roof. The array collects energy and pipes it down the building to an inverter, which then feeds into — what exactly? This is the beginning of the problem. Energy must go into a grid meter, which then provides electricity to an area within the building. The building owner can deliver that energy to a common area (lobby, gym, etc.) and thereby offset the building's energy consumption. This benefits the landlord but does not directly benefit tenants.
Alternatively, the solar energy could be sent to one or more apartment meters, but this introduces other challenges. How should the energy be divided? What if a tenant goes on prolonged vacation or moves out, leaving the space vacant? The results are inefficient at best. Inefficiency (and cost) compounds if the building has multiple solar arrays servicing multiple inverters, each tied to its own meter.
Allume Energy's SolShare technology can match a shared solar system's output to the energy use of individual apartments.

Multi-tenant building solar installations typically fall pretty to the "split-incentive problem," wherein a building owner may pay to install a solar energy system, but tenants would derive the monthly economic benefits of using that solar power. The landlord can charge a fee to tenants and seek to recover the solar costs, but this is often a lengthy, contentious process.

Alternatively, families or landlords can turn to "social" or "community" solar options, in which participants can collectively invest in a shared, off-site solar energy system. Participants typically receive credits on their energy bills for the electricity generated by their portion of the solar array. Social solar projects can benefit the environment and the local community, as they promote clean energy and can create economic opportunities, but they come with key drawbacks.
The value of energy produced by a social solar farm depends on several variables, but the paramount concern revolves around how much the local power utility will pay for that energy. (This also applies to "net metering," in which a building could sell some or all of its generated solar energy back to the grid.) Specific numbers can vary widely, but assume that it costs 20 cents per kilowatt-hour (kWh) to consume electricity from the grid. The utility may only pay 7 cents per kWh from private entities for solar power. Regulations and policies may only mandate a "fair rate" for power fed back to the grid. "Fair" is open to interpretation, and broad pricing disparities are common. Thus, the credit offered to social solar participants by the utility may significantly undervalue the actual power generated. For this and other reasons, the rule is that the closer the electricity consumer can be to the point of generation, the better.
SolShare: Eclipsing the Alternatives
Again, recall that rooftop solar array, and let's use the analogy of water, a hose, and buckets. If the energy flowing from that rooftop array is water, and the wiring from the building's inverter to its meters is the hose, and each meter is a bucket, then you can imagine that hose trying to distribute water. The simplest approach would be to spray every bucket at once. As noted above, though, this approach presents many issues and inefficiencies, including an inability to adapt the spray to changing conditions.
Allume's SolShare is installed on the building between the inverter and the grid boxes. You could think of it as a smart sprinkler. The SolShare sends water to each bucket in turn, moving between the buckets several times per second. In cases when the SolShare is configured with limits for each tenant, if one bucket reaches its limit, then the incoming water/energy is allocated to the remaining buckets. Any "overflow" from all buckets being full could be sold back to the utility grid.
SolShare's flexible software lets tenants monitor their clean energy use while landlords can set rules for how solar energy should be used in the building. For example, a landlord could allocate 50% of the solar power for common areas (thus reducing the building's energy bill), then share the remaining 50% among tenants (reducing their energy bills). If a tenant moves out, their allocation could be divided among the remaining tenants.
"As an apartment renter, I see the SolShare as a game-changer for equitable solar energy access and decarbonization of the built environment," says Allume executive account manager Mel Bergsneider.
Several elements of the SolShare are patent-protected. The solution marks an industry first that opens up solar adoption previously infeasible if not impossible to develop. Unlike social solar, SolShare provides solar energy at the point of generation rather than principally exporting power back to the grid. Additionally, SolShare solves the split-incentive problem, because tenants and landlords can divide the energy benefits, allowing owners to recoup their investment more quickly without resorting to onerous tenant fees. Alternatively, landlords can charge a modest monthly access fee to use the SolShare system and turn it into an additional revenue stream.
Note that there have been efforts at the federal level to promote the use of solar energy in the U.S., such as the Investment Tax Credit (ITC) and the Solar Energy Technologies Office (SETO), which provide funding for research and development of solar energy technologies. Incentives from these efforts can further enhance the affordability and ROI of solar energy systems, including those with SolShare integration.
SolShare allows building owners to use solar as a cost-saving incentive for tenants, not just a social incentive, while also using SolShare's software to provide energy use data that can help with ESG reporting. This reporting may be particularly helpful in markets like Los Angeles and New York, where there is increasing demand for buildings with lower carbon footprints. Landlords that install the SolShare can also receive solar investment tax credits. According to Allume, "buildings with lower utility bills have 3% to 7% higher occupancy rates," thereby helping increase the building's asset value.
SolShare Dawning Across the U.S.
According to the U.S. Department of Energy, 25% of all American families suffer from high energy burdens. Affordable clean energy has been out of reach for renters for a long time, which makes Allume's SolShare solution a desperately needed game-changer.
Aliya Bagewadi, director of US Strategic Partnerships at Allume Energy, says, "Our product is trying to maximize solar consumption within the building. We're not trying to send solar back to the grid in exchange for credits. We're trying to get tenants to consume rooftop solar directly, and that has historically been extremely rare."
Allume was founded in 2015 in Melbourne, Australia, and is now expanding into the U.S. and U.K. The company's first deployments in the U.S. were last year in Orlando, Florida, and, most recently, in Jackson, Mississippi. In its Orlando deployment, SolShare eliminated the equivalent of 1800 pounds of CO2 emissions and saved each building tenant $242 in electricity per year. SolShare now runs on over 1500 apartments, with demand booming around the world.
In short, Allume's SolShare:
     

Provides a unique solution to the split-incentive problem

     

Allows renters to leverage solar energy to offset their monthly energy costs, benefitting LMI renters in particular due to their higher energy burdens

     

Offers asset owners a way to increase a) the value of their multi-family buildings, b) visibility into consumed/exported solar energy for Energy Use Intensity (EUI) tracking, and c) savings on their own energy bills by using solar energy in building common areas

     

Provides a flexible software platform for landlords to adjust solar energy allocations both dynamically and with rules-based automation

     

Scales transparently if/when asset owners add additional solar panel to their buildings
Allume plans to expand its reach into the U.S. market, progressing from the South to the Midwest, then the Northwest and Northeast. As the Orlando and Jackson deployments show, Allume is already aiding U.S. expansion into a brighter, cleaner, more sustainable future.
About Allume Energy

More than 15 million people in the U.S. live in low and medium rise apartment buildings, with roof space for solar but no way of accessing it. Allume has developed a world-first technology, SolShare, which enables fair sharing of solar energy from a single rooftop solar PV system amongst multiple dwellings within the same building. This breaks down the technical and ownership barriers that have historically prevented apartment residents from accessing cheaper and cleaner energy from the sun. With an established market in Australia, Allume is now growing rapidly in the UK and the U.S.  For more information, visit www.allumeenergy.com.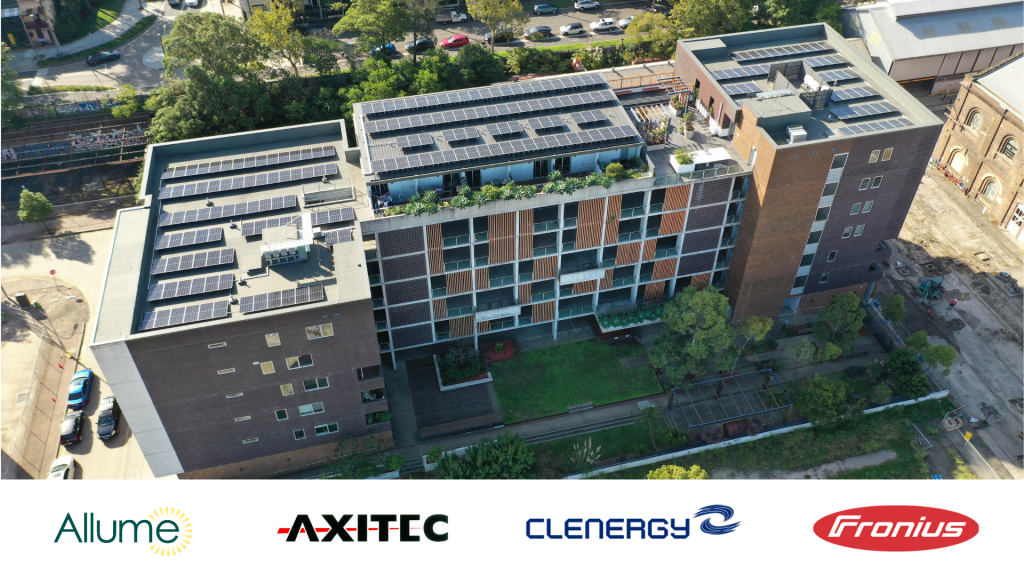 MEDIA RELEASE – 28th March 2023
A partnership of renewable energy companies, including Allume Energy, AXITEC Energy, Clenergy and Fronius Australia, has formed to make solar energy for multi-tenant social housing buildings more affordable.
As the cost of living in Australia continues to soar, particularly the cost of energy, many Australians are struggling to make ends meet. In response, an industry initiative has stepped in to provide a more affordable solution.
With energy prices at their highest in decades, many social housing providers are increasingly concerned with finding sustainable solutions for tenants across their portfolios, but everything comes at a cost. And, until recently, it hasn't been feasible to install solar energy on apartments, which make up a significant proportion of social housing in Australia.
Four major clean energy companies have come together to provide a solution; a reduced-cost, solar equipment package that can connect residents of multi-tenanted buildings to lower cost renewable energy.
Dubbed the 'Solar Social Housing Package', the initiative offers a discount on the solar panels, roof mounting equipment, smart meters and solar sharing technology required to provide apartment residents with self-generated solar energy. The total discount amounts to around $3,750, although the partnership is now negotiating to potentially offer an even better reduction.
"Allume is thrilled to work together with our associates to solve problems that matter," commented Cameron Knox, CEO of Allume Energy. "It is crucial that apartment residents can access clean, affordable energy, particularly social housing tenants, who are often disproportionately affected by the rising cost of energy. Communities shouldn't have to decide between putting food on the table and heating their homes."
Andreas Boeck, Managing Director Australia at AXITEC said, "AXITEC Energy wants to give back to the social housing community, together with our other partners in this project, by providing high quality solar modules at a discounted price for people on a low income which will assist them in lowering their electricity bill."
Samir Jacob, Global Marketing Manager commented, "the Solar Industry is powering the future with innovation and sustainability, and we at Clenergy are glad to collaborate to bring about a brighter tomorrow for our communities. Thank you Allume for having us part of your journey."
"We could not be more excited to contribute to the Solar Social Housing Package initiative," Mariella Doppelbauer, Managing Director at Fronius Australia explains. "At Fronius, sustainability greatly influences every decision we make. To have the opportunity to assist these tenants become more financially sustainable with clean renewable energy is a proud moment for us."
Combined with the various grants that are available across Australian states, installing solar energy on new or existing multi-tenanted properties may become a 'no-brainer' for social housing providers.
Press release – 15th March 2023
Allume Energy today announced the successful commissioning of its SolShare clean energy technology at 805 Madison Street, a multifamily building owned and operated by Belhaven Residential in Jackson, Mississippi. This latest U.S. SolShare deployment will help advance solar and behind-the-meter technologies in a market underserved by renewable energy projects.
Solar Alternatives, a Louisiana-based solar contractor, installed the 22kW array at 805 Madison. Key members of the Mississippi Public Service Commission supported the project, including Central District Commissioner Brent Bailey and former Solar Innovation Fellow Alicia Brown. Entergy Mississippi, an integrated energy company that delivers electricity to 461,000 utility customers in 45 Mississippi counties, assisted with project funding. Entergy Mississippi and Belhaven Residential entered into a memorandum of understanding (MOU) in which Entergy will provide a $6,500 grant in exchange for access to clean energy data gathered by the project.
"Belhaven Residential focuses on offering quality housing at affordable rates, and we have a holistic and long-range vision for how to serve our tenants' needs," said Jennifer Welch, Founder of Belhaven Residential. "Implementing solar with the goal to provide cleaner energy at affordable prices is a win for our tenants and a win for our environment."
The installation of SolShare and rooftop solar will increase on-site clean energy consumption and lower the energy burden for Belhaven Residential complex tenants, all of whom qualify for Mississippi's low- to moderate-income benefits under the state's distributed generation program.
"Residential consumers and building managers continue to pursue and embrace the benefits of a more sustainable energy portfolio, and I'm excited to see the results of our new rules and the partnerships that are developing in the community," Commissioner Brent Bailey said. "The Distributed Generation Rules provide customer-focused programs that reduce risks, reduce energy consumption, and put money back into customers' pockets."
SolShare is the world's only technology for sharing rooftop solar with multiple apartments in the same building. SolShare provides a solution for multi-tenanted residents wanting to access the environmental and economic benefits of rooftop solar, and it requires no change to the existing electricity supply and metering infrastructure. Existing SolShare installations have demonstrated electricity bill savings of up to 40 percent.
"Our team is thrilled to work with the Mississippi Public Service Commission and the Belhaven Residential team to lead the transition to clean, affordable energy in Mississippi," said Aliya Bagewadi, Director of U.S. Strategic Partnerships at Allume Energy. "By bringing more proof of SolShare technology to Jackson residents, we're demonstrating a scalable model for more equitable access to the environmental and financial benefits of solar for multifamily housing."
Allume Energy is an Australian-born company which launched in the U.S. with support from Elemental Excelerator. Gabriel Scheer, Director of Innovation at Elemental Excelerator, Mobility & Energy, stated, "I am so excited to see this partnership between Allume, Belhaven Residential, and Entergy Mississippi; it epitomizes Elemental's approach working to ensure that the transition to renewable energy is a just and equitable transition by enabling low- to moderate-income residents of Belhaven Residential to participate in the energy transition while saving money."
Energy prices continue to impact families across the country. Technologies and programs that expand access to technologies like SolShare can reduce utility bills and decarbonize multifamily housing. This is particularly critical for low-income tenants. According to the Department of Energy, Mississippi's low income residents currently experience the nation's highest energy burden (12% of total income). Most households in the South have electric heating and cooling systems in their homes. Those factors, along with the region's high temperatures, drive up energy use, which contributes to a higher energy burden despite Entergy Mississippi having some of the country's lowest electricity rates.
With Mississippi currently ranking 35th in the nation for solar adoption, Allume and its partners believe installations like the one at 805 Madison Street will serve as a scalable model for democratizing access to clean technologies and cost-saving benefits for more low-income residents across the Southeast.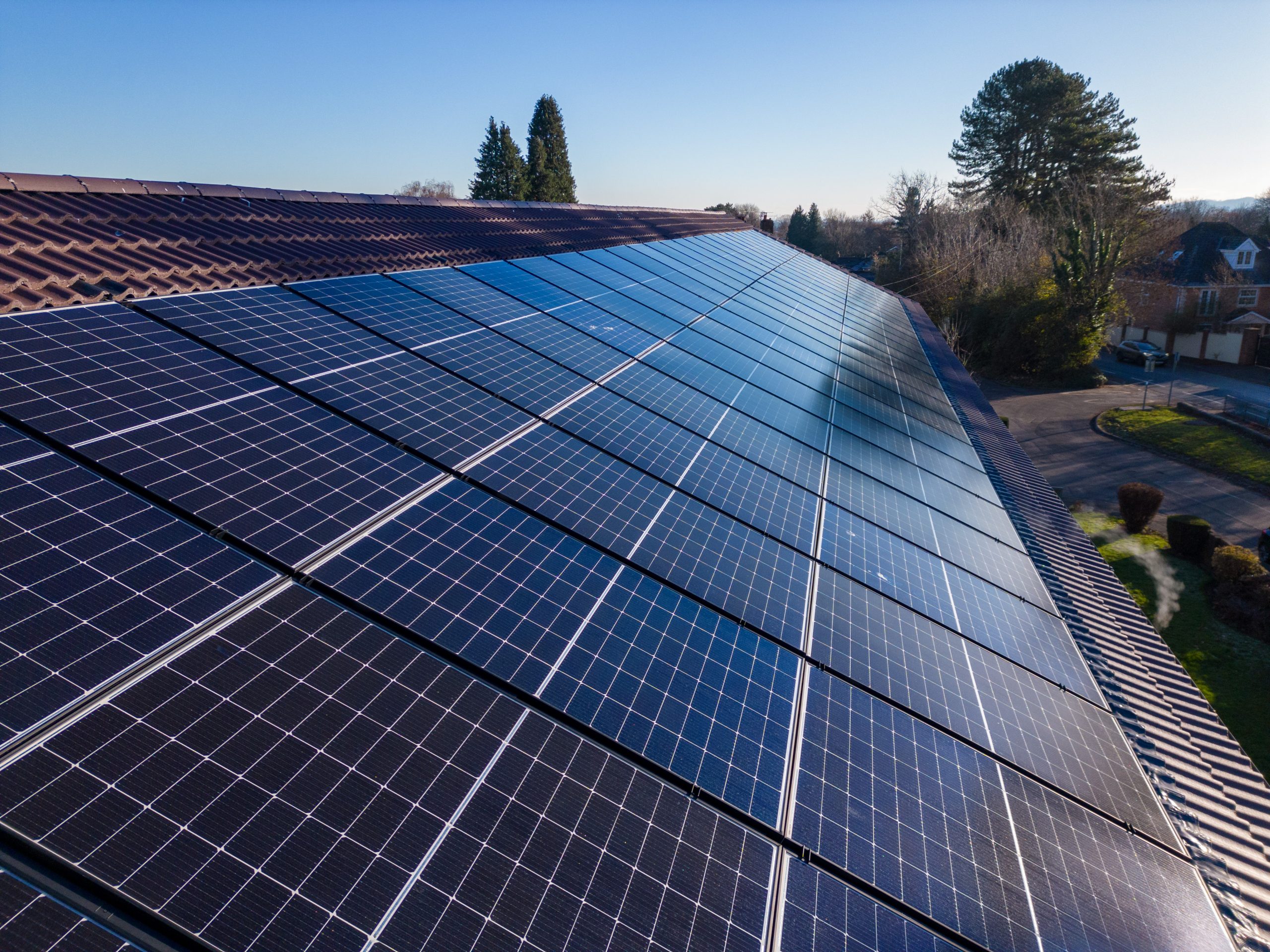 Press release – 14th February 2023
Allume Energy, Wales & West Housing and the Welsh Government have today announced the first installation of Allume's SolShare technology for the UK's housing sector, to provide clean, affordable electricity to residential flats in Cardiff.
The project has connected 24 flats to lower cost solar energy at Odet Court, with the potential to meet 55%-75% of each flat's electricity demand. Based on the average usage of 1800kWH – 2,400 kWh for a 1-bed flat this could equate to an electricity bill saving of around 50% (between £390 to £530) a year, per household, based on current average electricity costs in the UK of 34p/kWh. The project has been funded by the Welsh Government in association with Wales & West Housing as part of the Optimised Retrofit Programme.
SolShare is the world's only technology for connecting multiple residential units within a single building to a single rooftop solar PV system. Until now, previous options involved installing individual solar systems into each unit – a largely unworkable solution for developers due to cost, footprint and inefficient energy utilisation. In the case of Odet Court, this would have meant installing 24 sets of panels, 24 inverters and 24 batteries.
Not only has SolShare significantly reduced the amount of hardware and footprint required, it has also saved 25% on solar equipment costs as compared to a typical solar system. Its 'dynamic sharing' capacity also delivers an improved solar utilisation of over 25%. Importantly, SolShare is suitable for retrofit projects as well as new builds, as it does not require any changes to the existing supply and metering infrastructure.
"Wales is leading the way with the installation of this new technology," commented Jack Taylor, General Manager Europe, Allume Energy. "We hope it will serve as  a template for governments and social housing providers in the UK to provide cost-effective energy efficiency upgrades to multi-unit residences.
"Simple and affordable solutions are available, so it's great to see governments and housing associations embracing innovative technologies which help tackle fuel poverty and climate change."
Climate Change Minister Julie James said: "This is an exciting first of its kind project for Wales and exactly the type of thinking we need to see within the housing sector.
"The decarbonisation of homes plays a big part in our journey towards a Net Zero Wales by 2050 and I look forward to following this innovative project as works progress.
"At a time when costs are rising, improving the energy efficiency of homes will not only help us to deal with the climate emergency but also help families through the cost of living crisis.
"It's another important step in our journey towards a stronger, greener, fairer Wales."
Joanna Davoile, Executive Director (Assets) at Wales & West Housing said: "At a time when many people are facing difficult choices of whether to heat their homes or feed themselves and their families, it is only right that we explore ways to make our homes more energy efficient for our residents where possible."
"In recent years we have been trialling different methods of retrofitting older homes with energy-saving technologies but one of the main challenges has been how to fit PV panels and battery systems to our apartment homes so that everyone living in the schemes could equally benefit.
"The SolShare system seems to be a much fairer solution as the energy generated by the building can be shared equally to help our residents to keep their electricity costs down rather than going back to the grid."
"We are excited to see how the technology used in the SolShare system will work for our residents."
SolShare was developed by Allume Energy, headquartered in Australia. The technology has recently undergone rigorous review by Ofgem and has been accepted as an 'innovation measure of substantial uplift' for the ECO4 funding initiative. SolShare has also been specified in the Social Housing Decarbonisation Fund's Wave 1 and Wave 2.1 applications by a number of local authorities and housing associations in the UK.
This innovative solar plus battery system was installed by local solar contractor Green Park Power and will annually produce 50,248 kWh of green solar energy for the direct benefit of residents. Each flat will equally share the energy produced, resulting in 2,094 kWh per unit.
About Allume Energy
Allume's vision is a world where everyone can access clean and affordable energy from the sun. More than 2M Australians, 15M Americans, and 300M Europeans live in low and medium rise apartment buildings, with the roof space for solar but, until recently, no way of accessing energy generated from it. We didn't think this was fair, and so we developed a world-first technology, the SolShare, which enables the sharing of solar energy from a single rooftop solar system amongst multiple dwellings within the same building.
This breaks down the technical and ownership barriers that have historically prevented apartment residents from accessing cheaper and cleaner energy from the sun.
Our customers span a range of industries including social housing providers, multi-family landlords, property developers and apartment owners.
With an established market in Australia, Allume is now rapidly growing in the UK and the US.
About Wales & West Housing
Wales & West Housing's vision is to achieve strong, sustainable growth to make a difference to people's lives, homes and communities.
We manage more than 12,500 high quality, affordable homes in 14 local authority areas across North, South and West Wales.
These include more than 3,000 dedicated properties for older people as well as innovative supported housing solutions for people with a range of particular needs.
The majority of our homes are for rent, allocated by local authority social housing waiting lists.
In recent years WWH has been working with a number of organisations and Welsh Government to trial different methods of retrofitting older homes with energy-saving technologies including increased internal and external insulation, air and ground source heat pumps and solar PV and battery systems.
We are a major developer building hundreds of new high-quality, affordable homes each year for rent in areas people want to live. All our new homes are built to be energy efficient.
Allume Energy's SolShare technology is the winner of the Most Innovative Product (Hardware) at the Housing Digital Innovation Awards 2023 in Birmingham.
The SolShare technology was selected as the world's only solution for connecting multiple flats to a single rooftop solar PV system.
Without the SolShare, solar energy for flats is technically and financially infeasible; it allows people who live in flats to finally access clean, affordable electricity.
A SolShare PV system typically adds between 5-15 SAP points to a flat for a total cost of just £2,000-£4,000 per flat. It saves an estimated 25% in installation costs as compared to a typical solar system and typically reduces the energy bills of apartment residents by 40%.
Allume Energy extends thanks to Housing Digital for creating the opportunity to celebrate the dedication and drive of everyone striving for innovation and excellence in UK housing.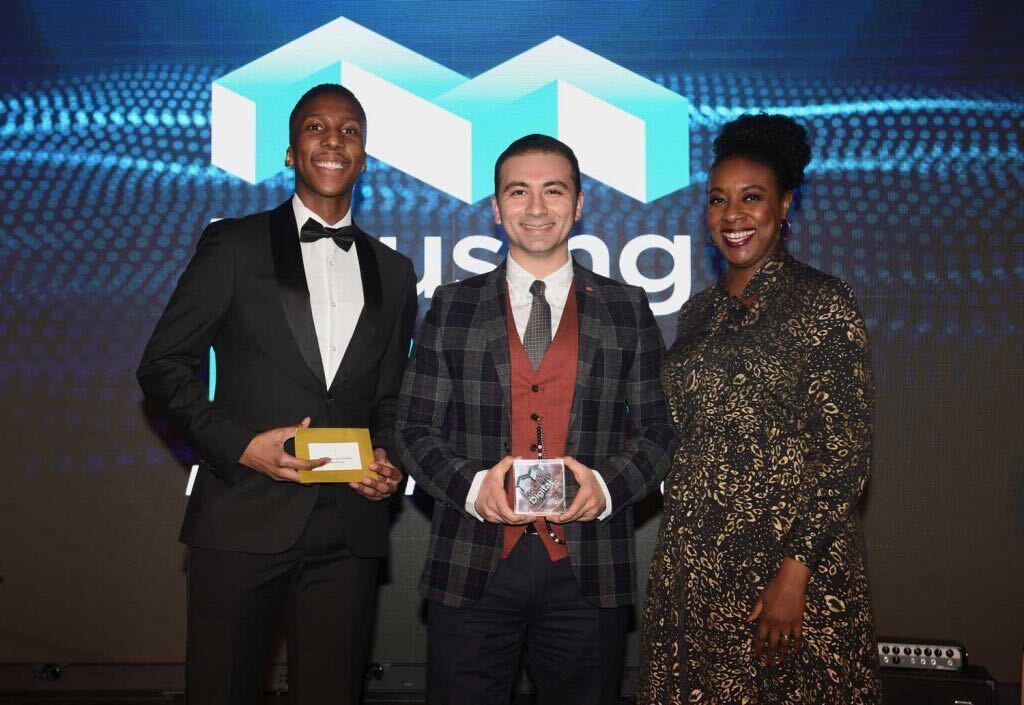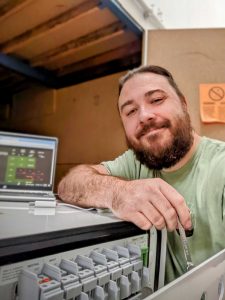 We want to highlight the amazing work of our Principal Applications Engineer for the US, Brandon Carlson, for protecting the storage mandate for new multifamily and commercial construction in California.
Thanks to Brandon, the California Energy Commission was provided a wide range of solutions and technical clarification to assist them in a successful rollout of the new January 1, 2023 requirements for new offices, schools, stores, warehouses, apartments, condos and other building types that must have solar PV and storage.
Late last year, builders approached the Energy Commission saying that due to technical and market limitations, they would not be able to meet the mandate. This opened the door for the Commission to create an exemption, which would have stifled the rollout of solar and storage. The Energy Commission has estimated that the mandate will result in 280MW of solar PV and 400MWh in additional storage capacity annually.
The Energy Commission turned to CALSSA for help, who enlisted Brandon's advice on behalf of Allume Energy. 
Brandon led a series of meetings with the Commission staff explaining the existing solutions, how to wire multiple single-phase inverters in a building with 3-phase power, and changes the Commission should make to their compliance documents. 
As a result, the Commission was able to provide builders with a menu of 3-phase, 208V storage solutions, and keep the mandate in place where they otherwise would have rolled it back.
Brandon was recognised by California Solar & Storage Association (CALSSA) as person of the month for his instrumental role in ensuring the mandate was not overturned. 
About Brandon
Brandon is located in beautiful Winchester, California. He was promoted from Senior to Principal  Applications Engineer at the beginning of the year and has helped launch Allume Energy's US division.
Brandon has been in the solar and energy storage industry for over 20 years.  He is an electrical contractor, holds International Code Council certifications for being both a residential and commercial electrical inspector, and has contributed a great deal to codes and standards.  He represents an industry stakeholder on a variety of technical boards ranging from testing labs to national organisations.  His knowledge and expertise in his field has been fundamental to Allume's integration into the US market.
When asked what drives him, Brandon responded, "Simply put, I'm an environmentalist with a passion for problem solving.  If I wasn't paid, I would still be working within this industry, hence my very long volunteer list. Allume's SolShare product is a great concept and I'm excited to be a member of a dedicated team of individuals that recognize its potential for multifamily residents." 
His hobbies include; fixing bad policies, codes, and standards, endangered flora and fauna, habitat restoration, sustainable living and dwelling design, table-top gaming, model building, and special effects.