Author:
Cameron Knox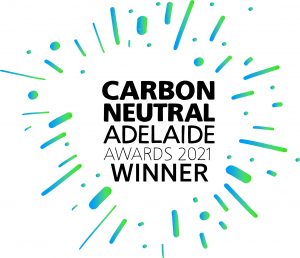 Held every two years, the Carbon Neutral Adelaide Awards celebrate the contributions by Carbon Neutral Adelaide Partners with the shared aspiration for the City of Adelaide to become a carbon neutral city.
Allume Energy and Suntrix Solar and Battery Storage took home the Achievement in Energy & Built Environment award at the Carbon Neutral Adelaide Awards 2021 for the Hurtle Square project.
The Hurtle Square project resolves a significant hurdle for strata communities wishing to access the benefits of shared solar and sets a precedent for apartments and shared strata communities across the City Of Adelaide and South Australia.
The project introduced the application of Allume's SolShare technology in Adelaide apartment complexes, enabling power generated from a rooftop solar system to be shared between multiple dwellings within the same building.
The two SolShare systems in combination with a high performing 62kWp solar array, facilitate smart distribution of clean energy to participating units within the apartment building. This technology monitors the demand of each residence on site and optimises the solar delivery based on who needs the energy at any point in time, while ensuring every apartment receives the same amount each month.
With SolShare, the optimised solar usage results in a reduction of grid energy usage of approximately 100,740 kWh per year – the equivalent of saving approximately 51 tonnes of carbon dioxide from entering the atmosphere. This technology is future ready and can integrate battery technology and electric car charging stations into its networks.
Winners were announced at a ceremony at Adelaide Town Hall with the Hon. David Speirs MP, Minister for Environment and Water, and the Lord Mayor of Adelaide, Sandy Verschoor. Suntrix accepted the award on behalf of the project team, alongside our Hurtle Square client Joshua Baldwin at Munro Property Group. A huge thanks to them, as well as Martin Wilkes and David Pickard of SA Power Networks, George Nesic of OTR, and the whole team at Suntrix Solar and battery Storage and Allume Energy.
Congratulations to all the winners and finalists of the third biennial Carbon Neutral Adelaide Awards.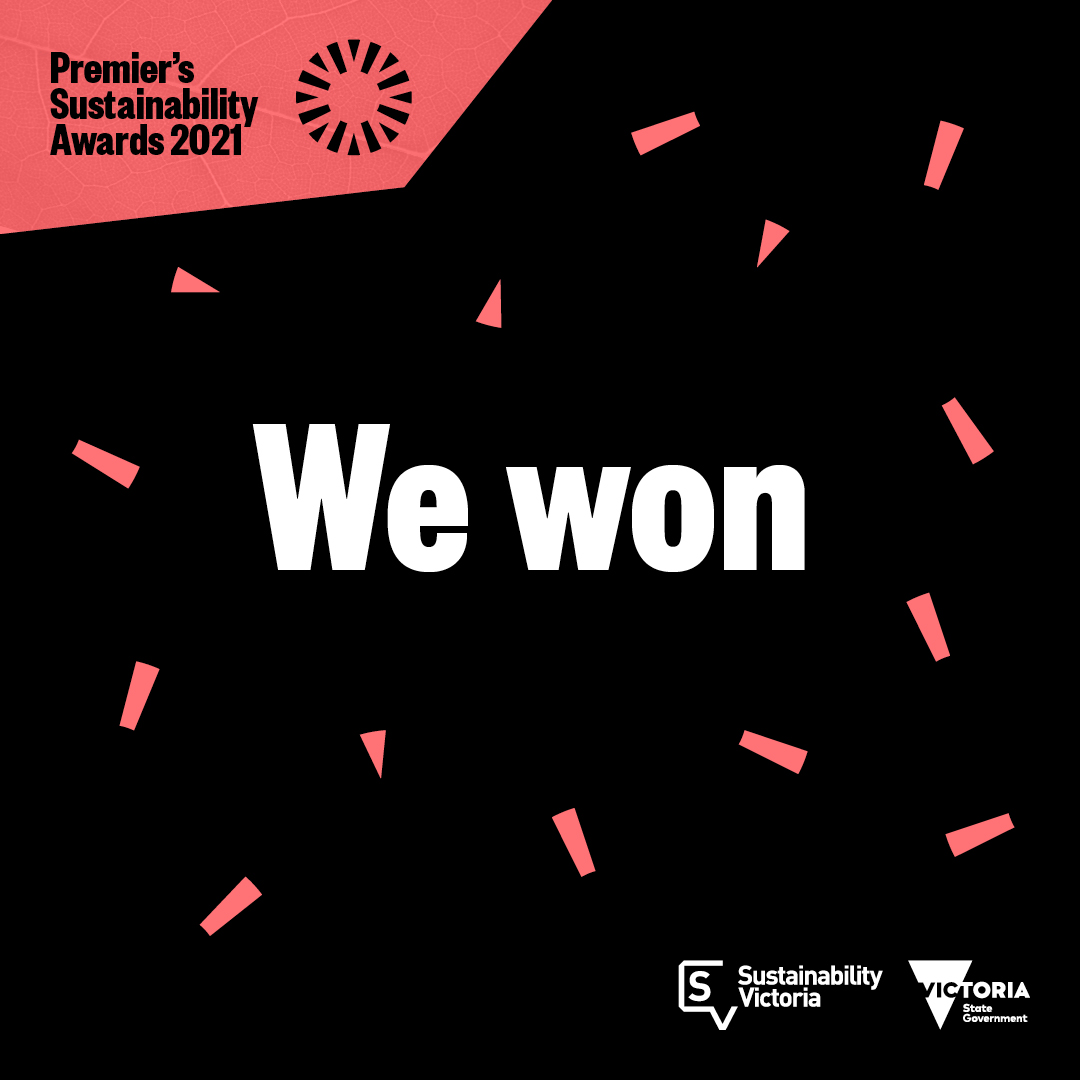 Allume Energy has won the Premier's Sustainability Award, recognised as Victoria's Industry Leader in the Clean, Affordable and Secure Energy category.
Now in its 19th year, the awards program celebrates individuals, communities and organisations across Victoria in Australia who are leading the way in sustainable innovation and practices across all sectors.
This year, the six award categories were redesigned to align with the globally accepted United Nations Sustainable Development Goals. From renewable technologies to recycling and waste management initiatives and creating sustainable communities, Allume was honoured to be in a cohort of finalists and winners leading the way in transforming Victoria's sustainable energy transition.
Winners were announced at a virtual ceremony this week that included special acknowledgements from The Hon. Dan Andrews MP, Premier of Victoria and The Hon Lily D'Ambrosio MP, Minister for Energy, Environment, and Climate Change.
During the award ceremony the judges highlighted Allume's contribution to clean, affordable, and secure energy through our rooftop solar sharing technology, the SolShare, and noted the recognition had been awarded for the contributions made to date as well as the significant future contributions the SolShare technology will make in Australia and overseas in the coming years.
Allume's CEO & Co-Founder Cameron Knox accepted the award on behalf of the team. "Allume was founded to unlock the benefits of solar for all and we're thrilled that our technology has been recognised for supporting Victoria's sustainability goals and an equitable renewable energy transition. Congratulations to the team, all the finalists and winners."
Thanks to Sustainability Victoria, the Environment Protection Authority and Solar Victoria for this recognition and their ongoing support.
For more information on the awards, including all the finalists and winners visit https://www.sustainability.vic.gov.au/psa-2021-finalists
I have always viewed our product as having a global scope. Conservatively there are over a billion people living or working in multi-dwelling buildings who do not have an affordable and effective way to access rooftop solar. The vision of Allume is to change that, unlocking rooftop solar access for everyone.
To achieve this, we must take some big steps into the unknown. Launching into international markets for any size of business is challenging, risky and frightening; but as a startup this is emphasized even further. If approached the wrong way this aggressive growth can be a significant waste of time and money at best, or terminal for the business at worst.
In my opinion the key ingredient in a successful approach is support.
The support that is needed is not just people cheering from the sidelines, but others jumping the fence to join the team, play alongside and help you succeed.
This can come in many forms: investment; partnerships; joint ventures; licensing agreements; and many more. The important element of all these options is that you have people in that market that are invested in your success. Without that, launching in a new market would be near impossible for our stage of business.
For this reason, we enthusiastically applied to the Free Electrons program earlier this year.
With 10 of the world's largest and most influential utilities driving the program, we saw a fantastic opportunity to find the support we needed to grow our humble little business, into a global powerhouse.
We were thrilled to be accepted into bootcamp stage planned to be based in Singapore. However, as the COVID-19 pandemic began to grow this was revamped into a virtual event. This virtual bootcamp was a truly unique experience and went a long way to recreating the experience of an in-person bootcamp, complete with virtual happy hours; virtual startup exhibition booths; virtual meeting rooms; virtual chill out zones and more.
During this week we met with 10 utilities across 10 different time zones, each for a 30-minute rapid fire pitch. To have access to this caliber of potential partners in such a concentrated time was an exhausting but highly valuable experience. Cramming years of market research into days.
Additionally, to do it all from the comfort of our home not only saved on travel costs but also allowed us to continue to work on our day-to-day business operations. In some ways despite this pandemic restricting our travel to within metres of our bed, the ability for us to form relationships across the world has improved.
At the conclusion of this event we were thrilled to find out we had been voted into the top 15 and would be invited to join the program.
Already this has led to us securing a pilot with Origin to collaborate on shared solar among their existing and prospective customer base. More can be read about our partnership with Origin in The Australian.
As we gear up from module 1 of the program (also to be held virtually) we are excited to explore what other opportunities may lie ahead.
Contact Allume to find out more!